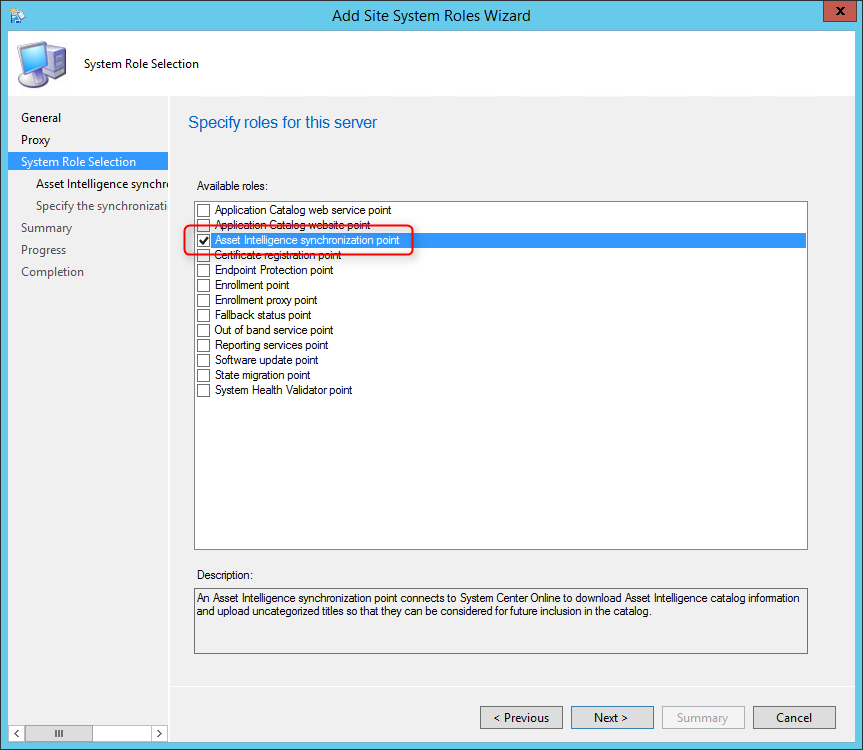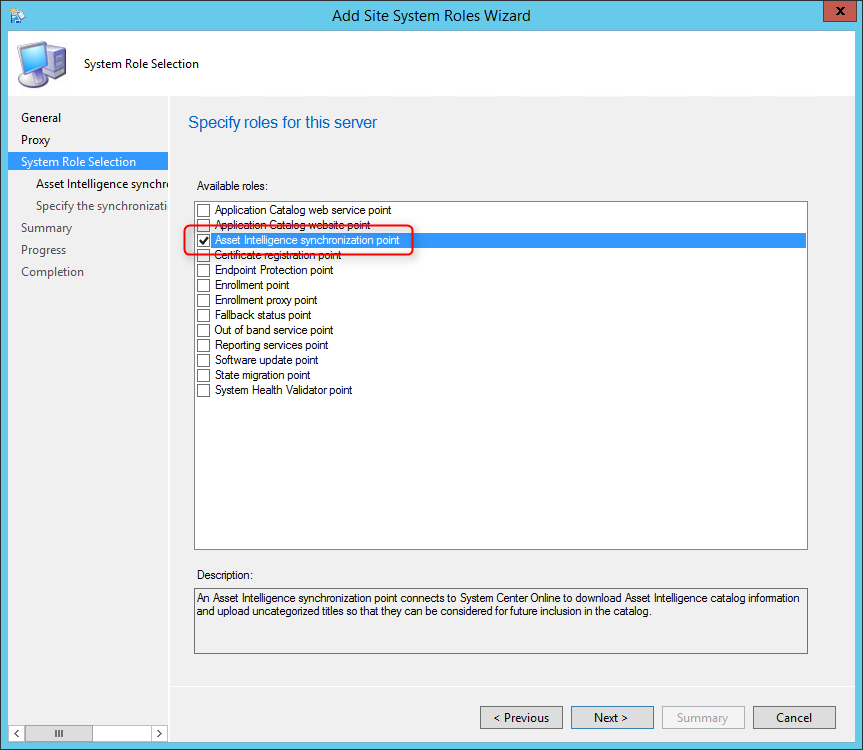 Download and own this SCCM Installation Guide in a single PDF file.


The PDF file is a 162 pages document that contains all informations to install and configure SCCM Current Branch. Use our products page or use the button below to download it .
In the first part of this SCCM 2012 and SCCM 1511 blog series, we planned our hierarchy, prepared our SCCM Server and Active Directory.
In part 2, we installed and configured SQL in order to install SCCM.
In part 3, we installed a stand-alone Primary site.
In the next 16 parts, we will describe how to install the numerous Site Systems roles available in SCCM. Role installation order is not important, you can install roles independently of others.
This part will describe the Asset Intelligence Synchronization Point (AISP)
Role description
The AISP is used to connects to Microsoft in order to download Asset Intelligence catalog information and upload uncategorized titles. For more information about planning for Asset Intelligence, see Prerequisites for Asset Intelligence in Configuration Manager.
This is not a mandatory Site System but we recommend to install the AISP if you are planning to use Asset Intelligence. Read our blog post on Why should you use Asset Intelligence in SCCM 2012.
Site System Role Placement in Hierarchy
The AISP is a hierarchy-wide option. SCCM supports a single instance of this site system role in a hierarchy and only at the top-level site. Install it on your Central Administration Site or stand-alone Primary Site depending of your design.
AISP Installation
Open the SCCM console
Navigate to Administration / Site Configuration / Servers and site System Roles
Right click your Site System and click Add Site System Roles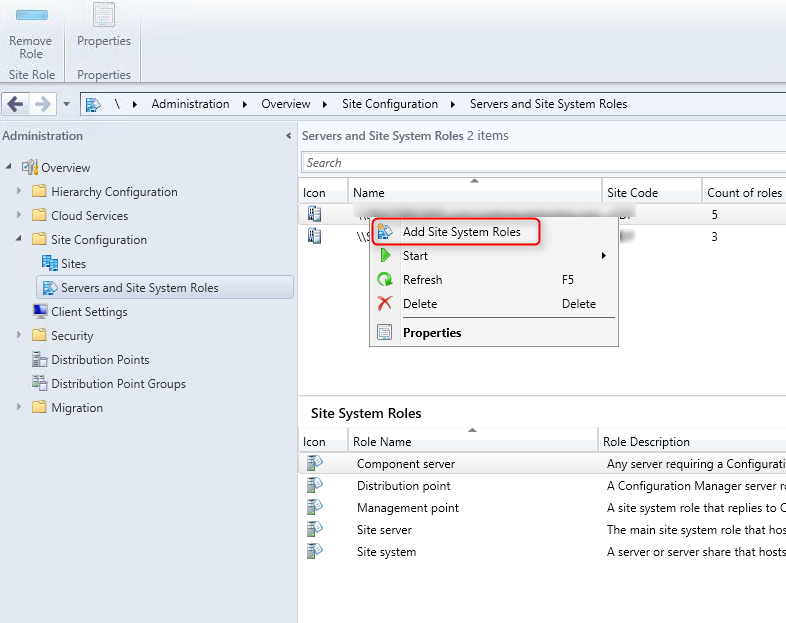 On the General tab, click Next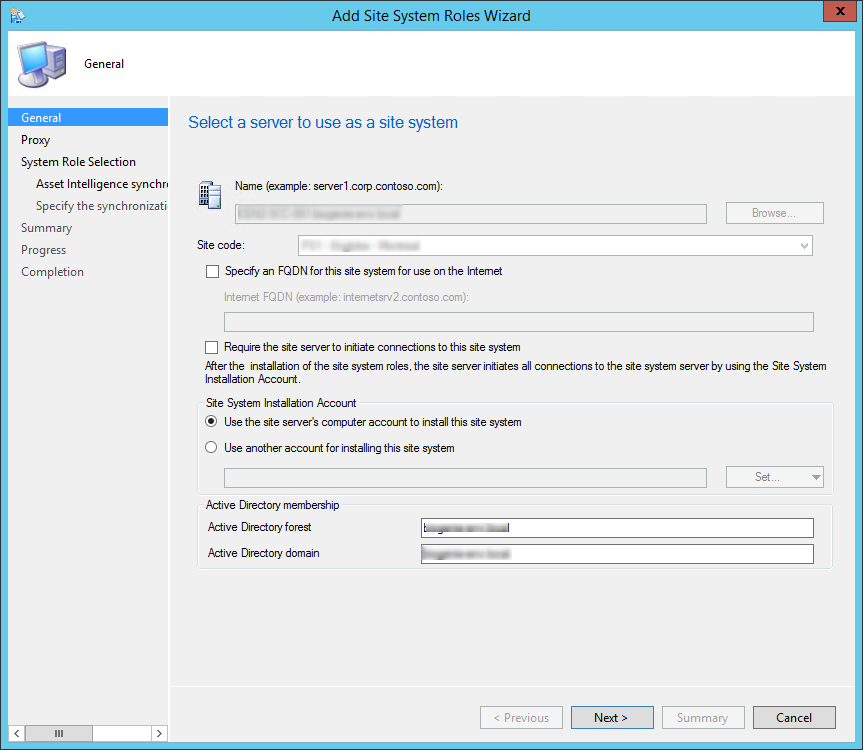 On the Proxy tab, enter you Proxy server information if needed and click Next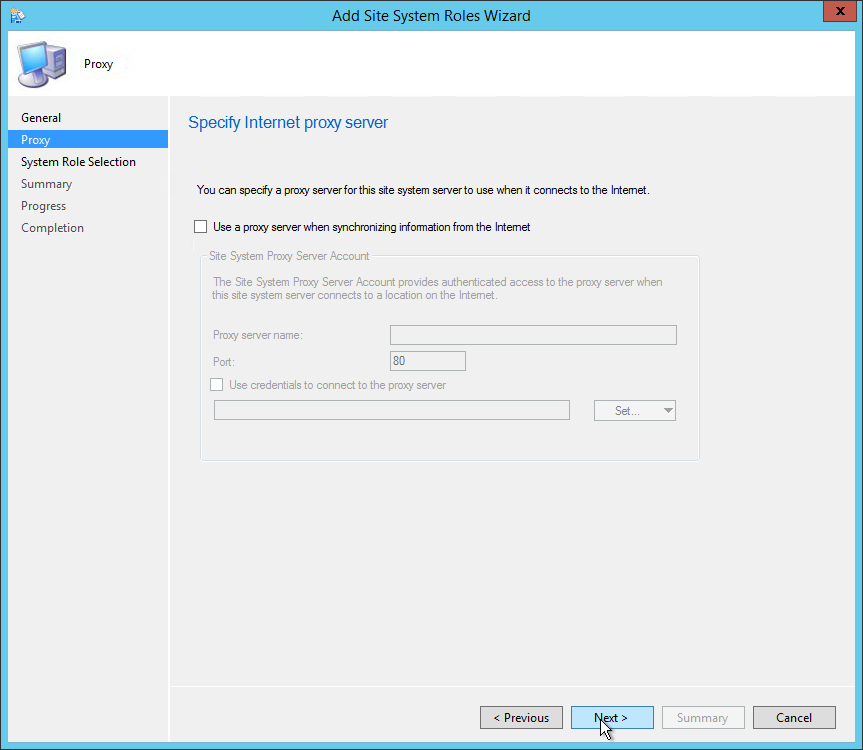 On the Site System Role Selection tab, select Asset Intelligence Synchronization Point, click Next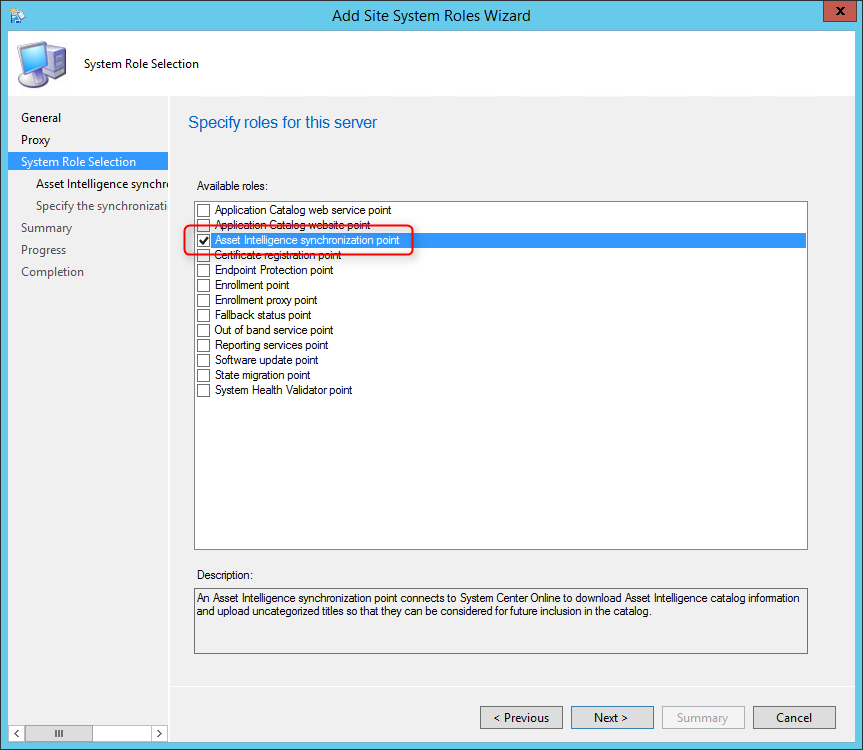 On the Certificate page, click Next

By default, the Use this Asset Intelligence Synchronization Point setting is selected and cannot be configured on this page. System Center Online accepts network traffic only over TCP port 443, therefore the SSL port number setting cannot be configured on this page of the wizard
You can specify a path to the System Center Online authentication certificate (.pfx) file. Typically, you do not specify a path for the certificate because the connection certificate is automatically provisioned during site role installation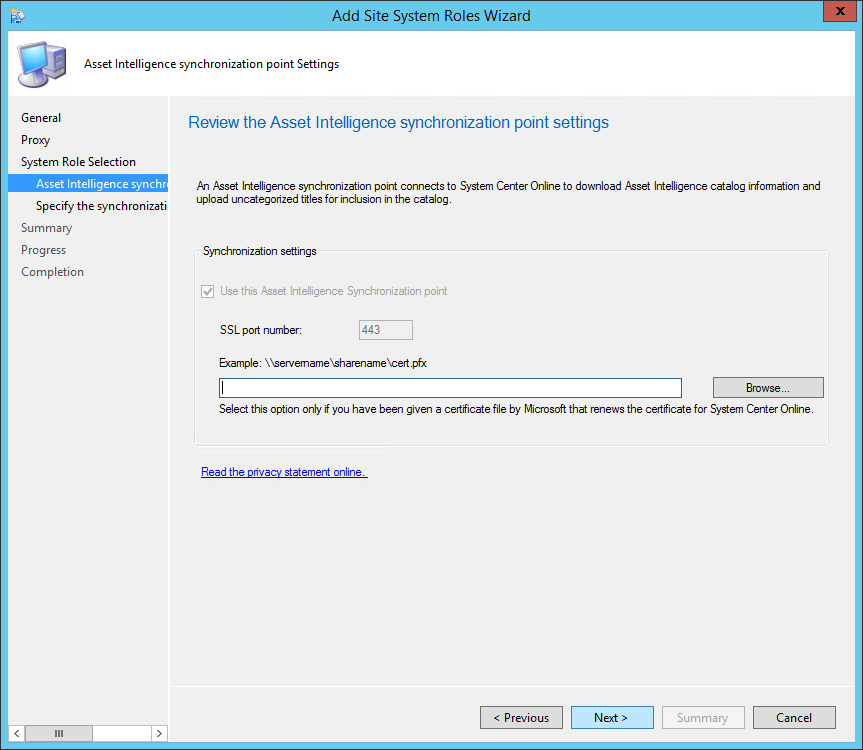 Specify the desired catalog Synchronization Schedule, click Next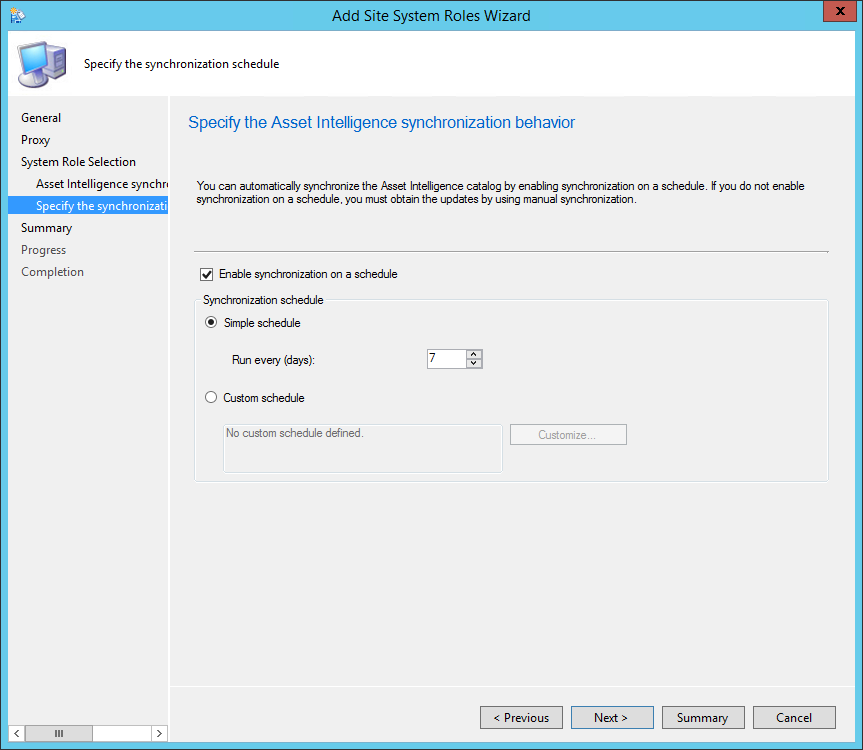 On the Summary tab, review your setting and click Next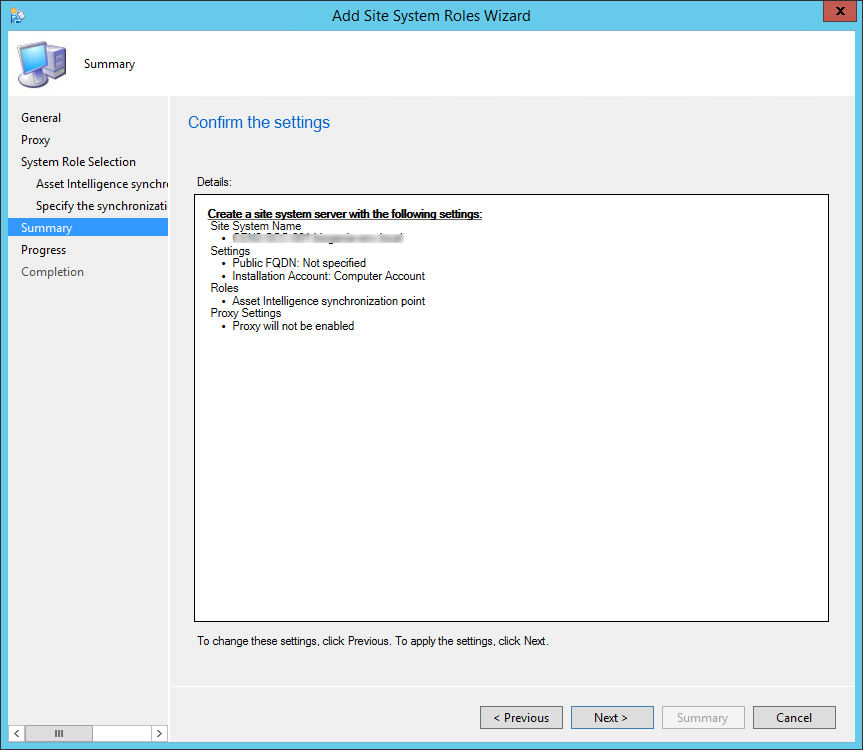 Wait for the setup to complete and close the wizard
AISP Logs
AIUSSetup.log – Information about the installation of the Asset Intelligence catalog synchronization point site system role
AIUpdateSvc.log – Information about the Asset Intelligence catalog synchronization service
Aikbmgr.log – Information about the Asset Intelligence catalog manager service
Verification
Verify that the role installation is completed in AIUSSetup.log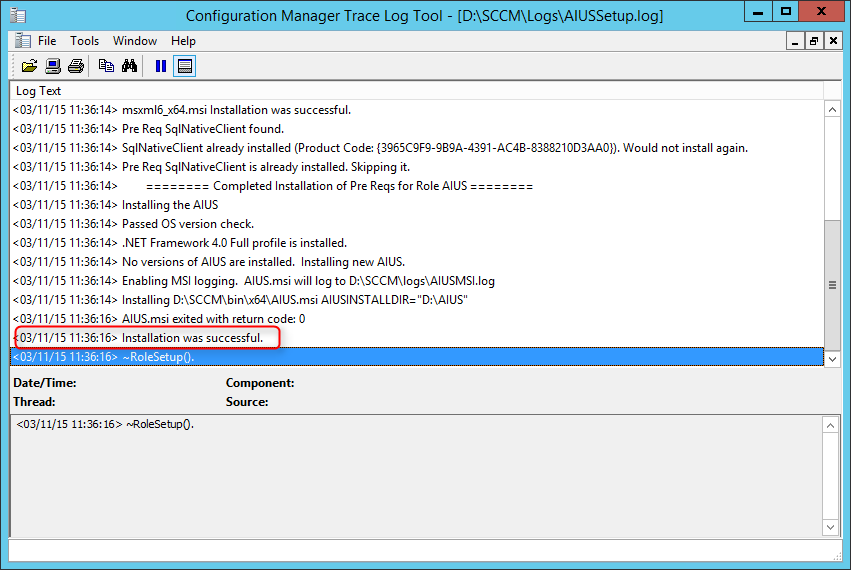 Open the SCCM console
Navigate to Assets and Compliance / Overview / Asset Intelligence
Verify that the Sync is Enabled and Successful

Enable Inventory Reporting Classes
In order to have inventory data, first ensure that Hardware Inventory is enabled in your Client Settings.
Navigate to Administration / Client Settings
Right-click your Client Settings and choose Properties
On the Hardware Inventory Tab
Ensure that your hardware inventory is Enabled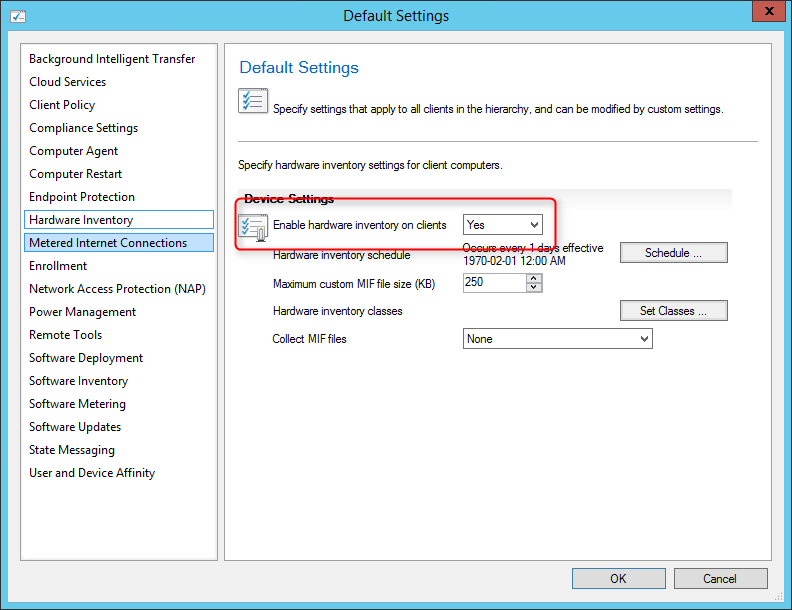 Once confirmed, enable inventory reporting classes :
Open the SCCM console
Navigate to Assets and Compliance / Asset Intelligence
Right-click Asset Intelligence and select Edit Inventory Classes

Select Enable only the selected Asset Intelligence reporting classes
Select SMS_InstalledSoftware, SMS_ConsoleUsage and SMS_SystemConsoleUser

See the following Technet article to see dependencies between hardware and reporting class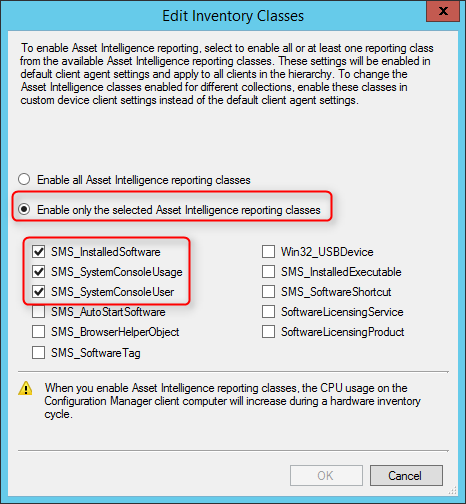 On the warning, click Yes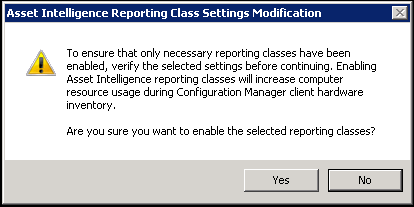 Maintenance Tasks
2 maintenance tasks are available for Asset Intelligence :
Check Application Title with Inventory Information

This maintenance task checks that the software title that is reported in software inventory is reconciled with the software title in the Asset Intelligence catalog.

Summarize Installed Software Data

This maintenance task provides the information that is displayed in the Assets and Compliance workspace. When the task runs, Configuration Manager gathers a count for all inventoried software titles at the primary site.
To set the maintenance tasks :
Navigate to Administration / Site Configuration / Sites
Select Site Maintenance on the top ribbon
Select the desired schedule for both tasks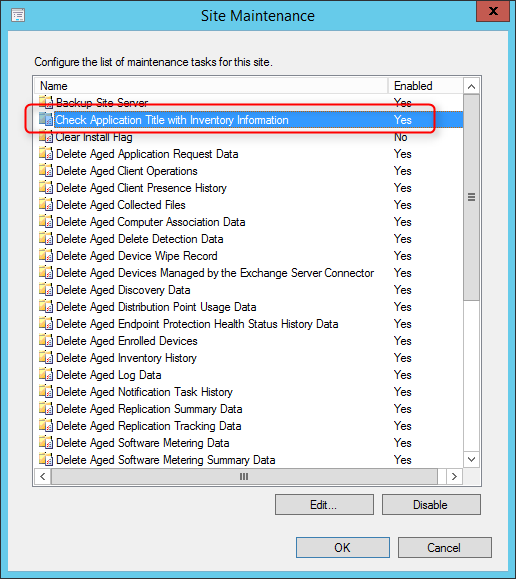 You're now done installing the AISP.
sccm 2012 install asset intelligence synchronization point