Among our comprehensive how-to guides and custom reports, we provide SCCM consulting services, SCCM design recommendations, complete implementation, and troubleshooting. We also offer fixed price plans that can help your organization get started with SCCM.
Our team has 142 years of combined SCCM / SMS / MEMCM experience in design, implementation, and troubleshooting. Our blog articles have been helping the SCCM Community for years and our custom reports have helped hundreds of organizations have a clearer view of the SCCM data.
Here's how we can help your organization with our knowledge:
5 fixed prices plans are designed to manage efficiently SCCM or Intune. Our consultant can audit your SCCM Intune environment, upgrade your hierarchy or install SCCM Intune from scratch.
No need to worry about hours and time banks.
Just select the desired plan and we'll deliver!
We have competitive hourly pricing that can be used for any MEMCM/SCCM/Intune related tasks.
Simply agree to a time bank and we'll work based on your priority list. Detailed and  frequent report let your organisation follow our progress.
Have a specific project but don't have the required staff to achieve the work ?
We can handle any project size, from the simplest to the major one.
Just to name a few : Windows 10 Migrations, Intune Migrations, SCCM Servers Upgrades
You encounter a problem that your team can't fix ? We handle any support and troubleshooting tasks of any infrastructure size.
From the major problem where you can't connect to your SCCM/MEMCM hierarchy to the basic one like deployment problem of a specific application
REQUEST A QUOTE
We'll send an answer in less than 24h
What can we do for you
Design and Install SCCM Infrastructure

Build a Windows 10 Migration Strategy

Intune Migration

Switch to Modern Management

Microsoft Autopilot configuration

Build custom reports

Microsoft and third party patch management

Simplify your environment

Reduce operational costs

Automated Operating System Deployment
OUR SKILLS
A skilled team makes all the difference. Work with the best team to achieve your project efficiently
SCCM KNOWLEDGE
INTUNE
WINDOWS 10 MIGRATION
MODERN MANAGEMENT
CUSTOM REPORTING
OUR TEAM
Combined years of experience with MEMCM/SCCM
5 team members are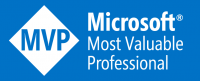 OUR CUSTOMERS