In a recent project, I was asked to install an SCCM Cloud Management Gateway The CMG provides a simple way to manage SCCM clients on the internet. Once the installation was made and working, I was asked to identify the number of machines that were connecting to the SCCM CMG.
Hopefully, there's a couple of ways to identify your CMG clients. This blog post will describe the different way to identify your CMG client and we are also providing a free SCCM CMG report at the end of this post.
Method 1 – From the Monitoring Pane
The first method you can use is the Cloud Management dashboard from the SCCM Console. The dashboard is great but has its limitation.
Let's look at it :
In the SCCM Console :
Go to Monitoring \ Cloud Management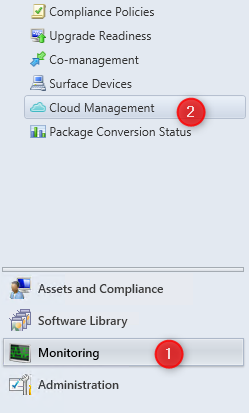 The rightmost pie chart Current Online Client shows all connected client
If you click 2 times on Client Online from CMG it can filter to show only CMG clients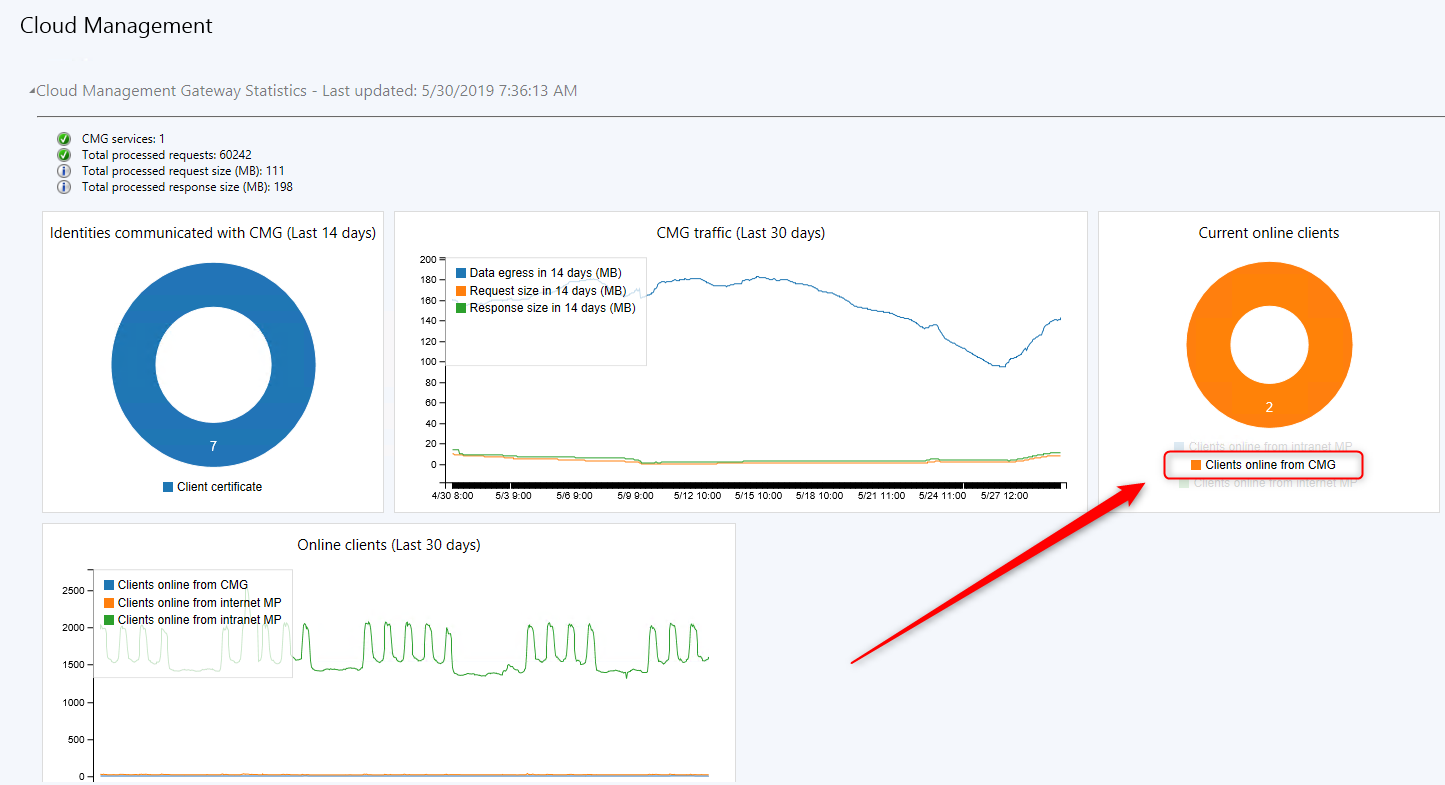 This is great… but the number can't be clicked to show devices names. So we need a better solution.
Method 2 – From a collection
Since SCCM 1710, new columns can be added to the console to show CMG clients :
In the SCCM console
Go to Assets and Compliance\ Devices
Right-click the header and add the Device Online From Internet and Device Online Management Point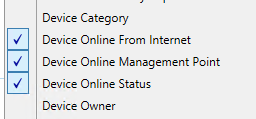 You can see devices that have CLOUDAPP.NET as management point are connected to your SCCM CMG

If you want to create a dynamic collection based on the Cloud Management Gateway, simply create a new collection and add this code as a dynamic query :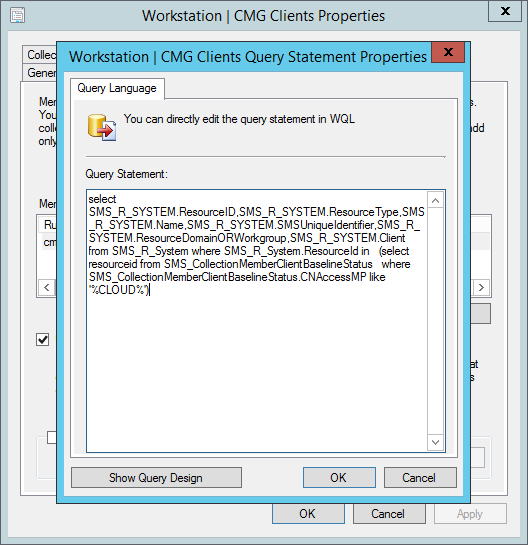 select SMS_R_SYSTEM.ResourceID,SMS_R_SYSTEM.ResourceType,SMS_R_SYSTEM.Name,
SMS_R_SYSTEM.SMSUniqueIdentifier,SMS_R_SYSTEM.ResourceDomainORWorkgroup, SMS_R_SYSTEM.Client from SMS_R_System where SMS_R_System.ResourceId in (select resourceid from SMS_CollectionMemberClientBaselineStatus where SMS_CollectionMemberClientBaselineStatus.CNAccessMP like '%CLOUD%')
Method 3 – Using a SCCM CMG Report
From our point of view, the best way to identify your SCCM CMG clients is to use a report. The good thing about reporting is that you can add more information to make it more useful than a collection
We have developed a free SCCM CMG report for you to use in your SCCM environment.