Today, we are continuing our posts about SCCM 1706 improvements. One area that has been updated is how to manage Office 365 updates.
In this post, we will detail the improvements on Office 365 updates with SCCM 1706 on the server side and client side.
If you are looking for how to update Office 365 with SCCM prior to Current Branch 1706, please see our post here, which is still relevant to date.
Important Info
Microsoft as released an Update rollup for SCCM 1710 to address the Office 365 client updates
If you are still running SCCM 1706, we strongly encourage you to go forward to 1710 with latest KB as the changes are working much better than what was available in SCCM 1706.
See our guides to Upgrade to SCCM 1710 and to install latest Update rollup KB4086143
Under SCCM 1710 with Update rollup 2, if an Office 365 product is running, a reboot will be mandatory just like regular Windows Update.
Depending on your deployment configuration, the reboot will display accordingly to SCCM client configuration.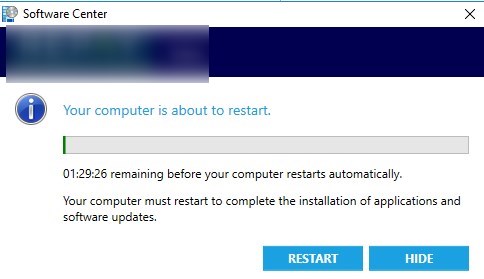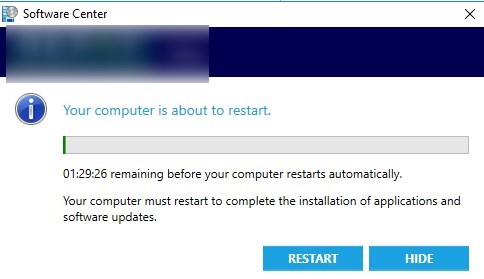 This is much better than having the Office product close without any warning to the user. It doesn't need to be more complicated than this. With that said, we don't think this will be the last time we see changes on that front.
Prerequisites
SCCM Current branch v1706
Office client version

Same prerequisites as the previous version of SCCM Current Branch as stated in our previous post here
Manage Office 365 update SCCM 1706
On the server side, the biggest difference is that Office 365 client updates, no longer shows up under Software Library / Software Updates / All Software Updates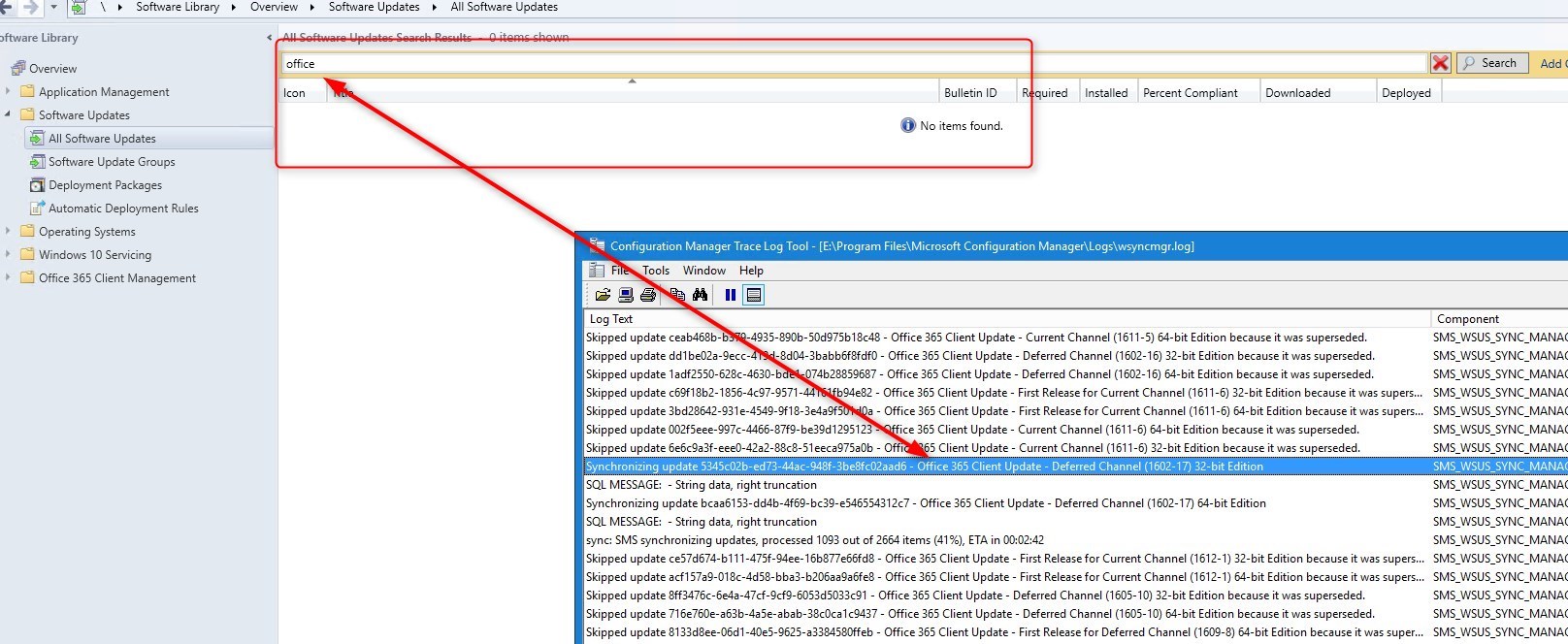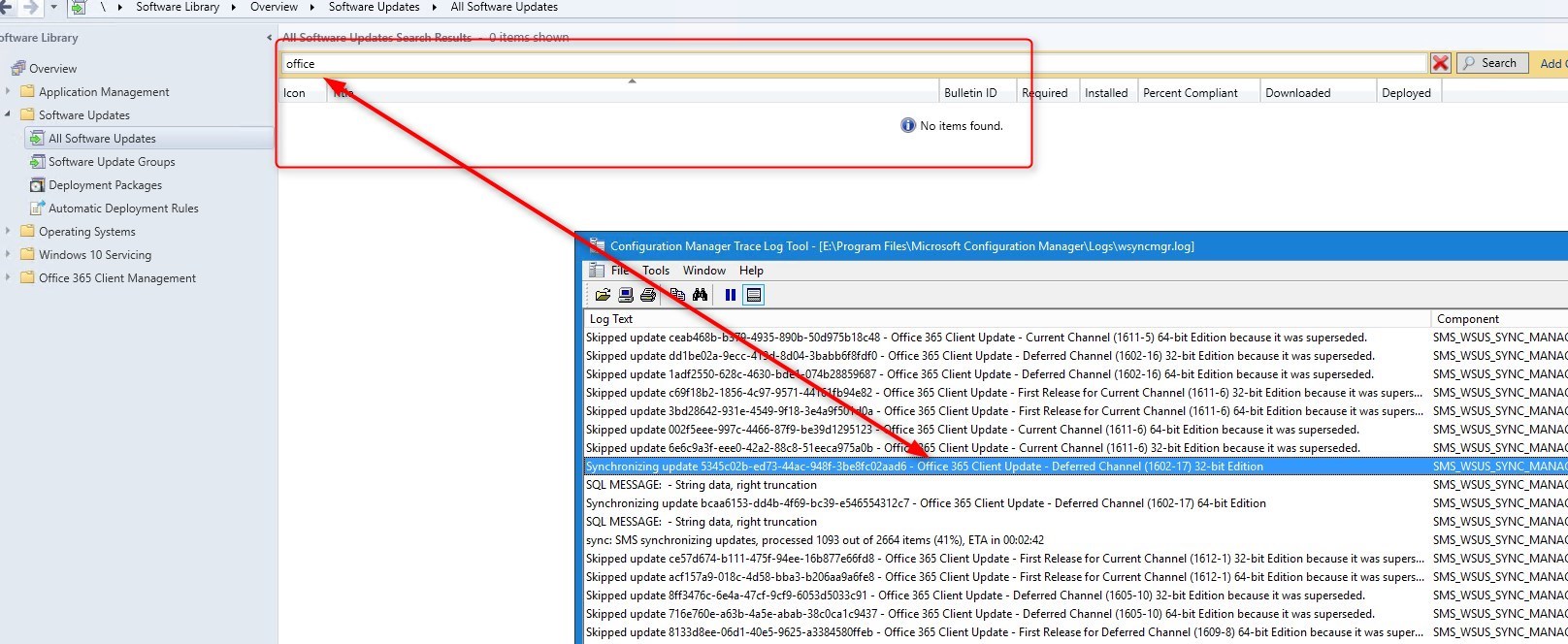 To see Office 365 clients updates, go to Software Library / Office 365 Client Management / Office 365 Updates


The deployment method remains the same. If you used Automatic deployment rules, they will still work.
Otherwise, when using a more manual approach, the same applies as any other Software Update, except you begin in the new Office 365 updates placeholder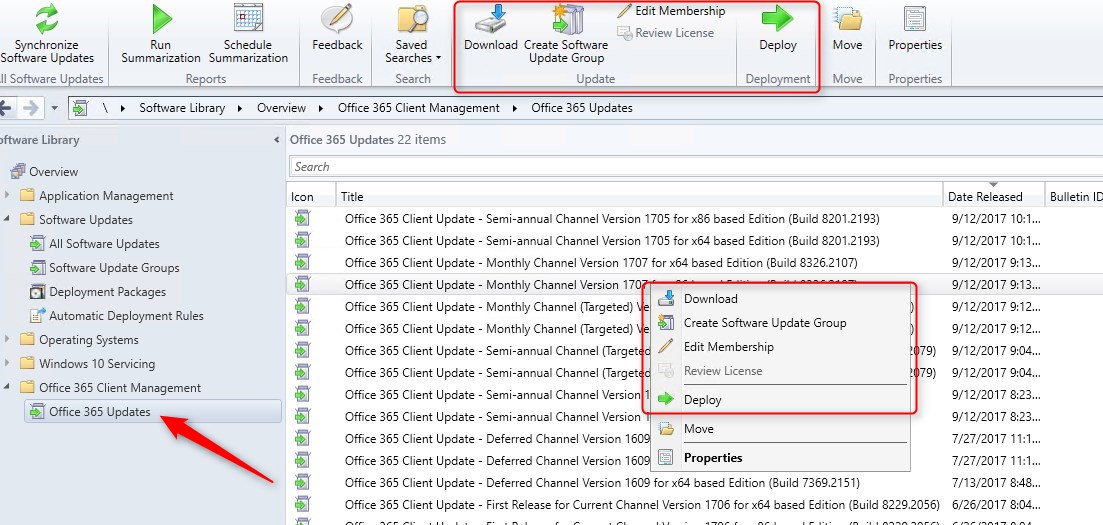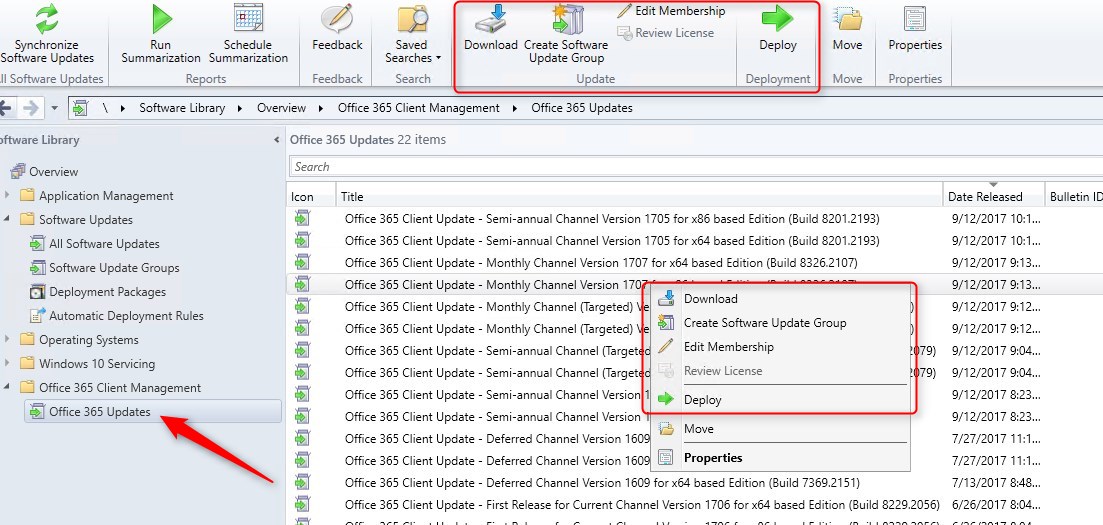 Office 365 Naming convention
Microsoft announced earlier this year, that Office 365 would match Windows and SCCM semi-annual release (and naming)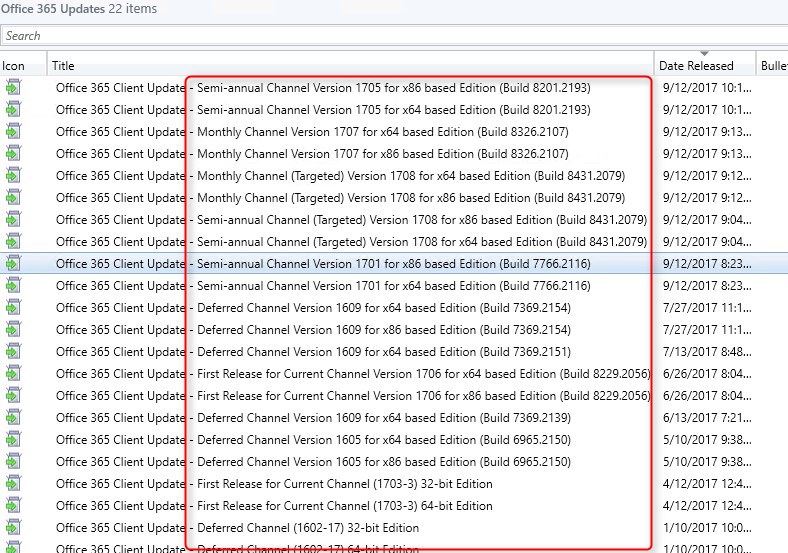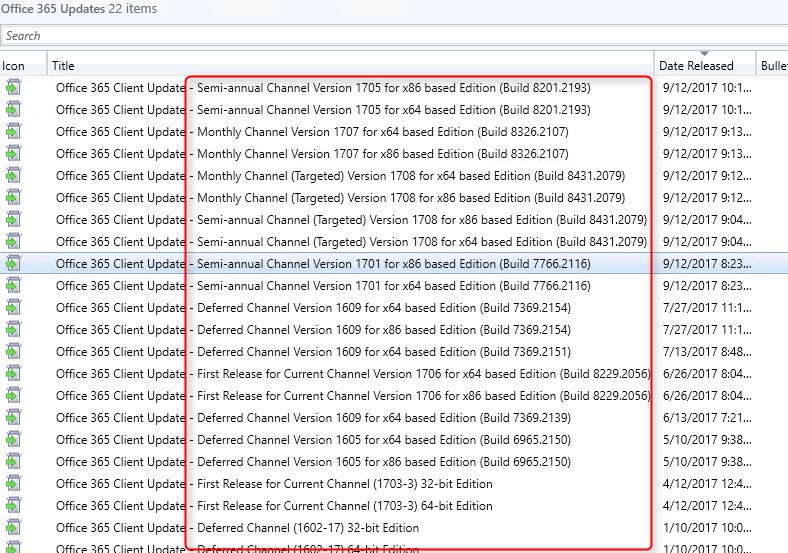 Note that this change is not related to SCCM Current Branch 1706. You'll see this naming also on previous SCCM version as it's related to Office 365 client updates.
As per Microsoft, the naming change shouldn't be applied until next January 2018, but clearly, it's already here!
If you are using Automatic deployment rules for Office 365 client, double check your rule it if you were specifying a Channel.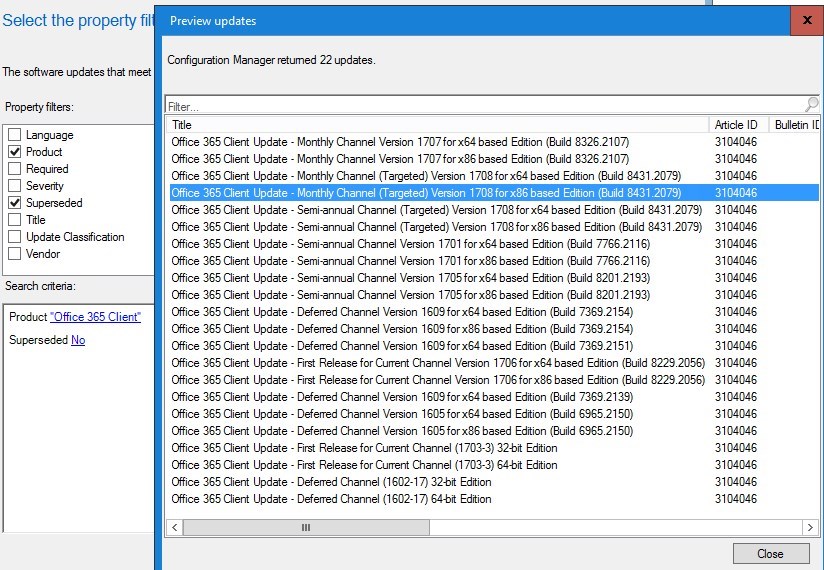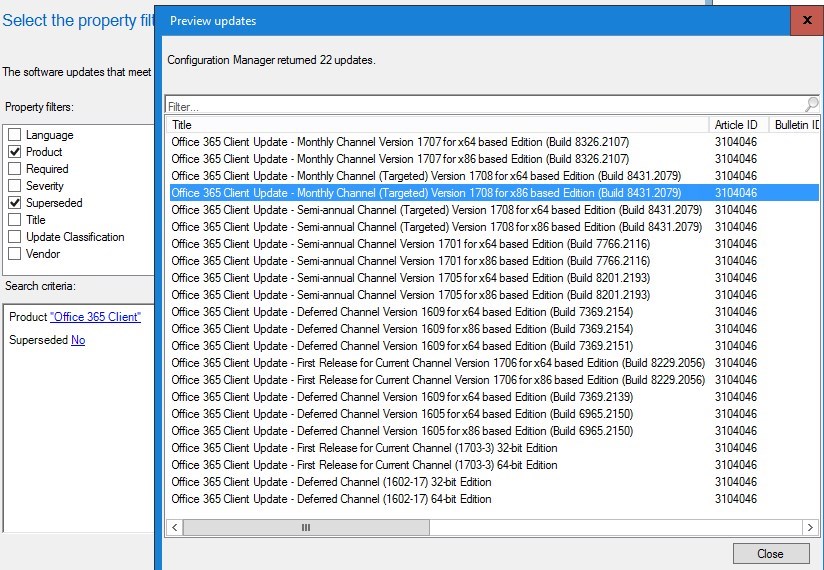 More details can be found on Microsoft support page.
Office 365 updates end-user experience
SCCM 1706 should bring a better end-user experience.
Unfortunately, it doesn't seem to work as advertised. We've done many tests and didn't saw any kind of notice as it is supposed to be.
The worst part, it seems to bring back the auto-close / auto-open, of Office products when the deadline is reached, like it was with SCCM CB 1610, with no warning at all!
There is a bug report on Connect, feel free to up-vote and add to it if necessary.
Note
We will update the post when we'll have more details about this issue

When Office 365 updates are deployed as available, a new warning show up stating that apps will be closed and re-opened as part of this installation.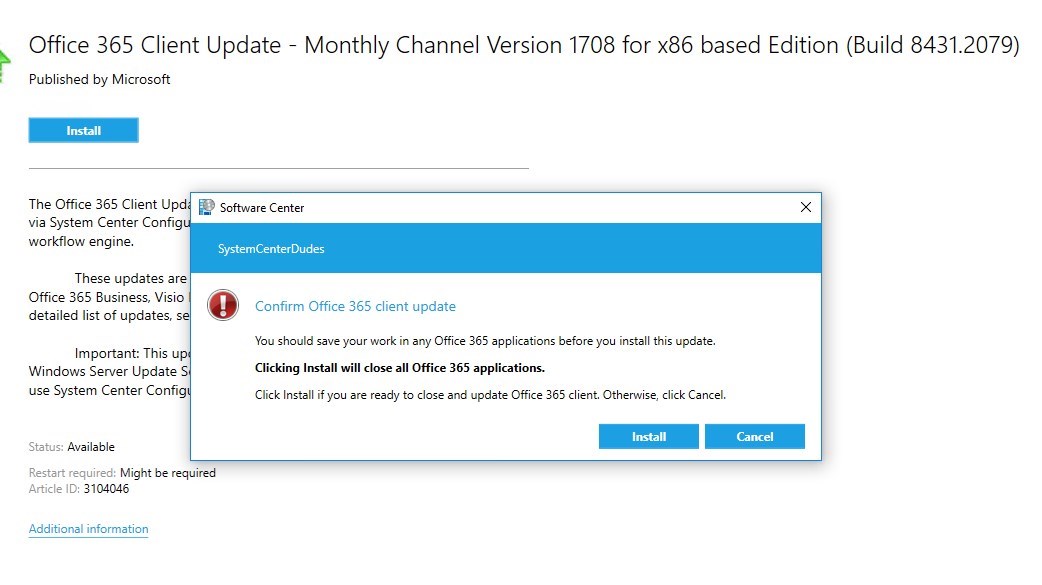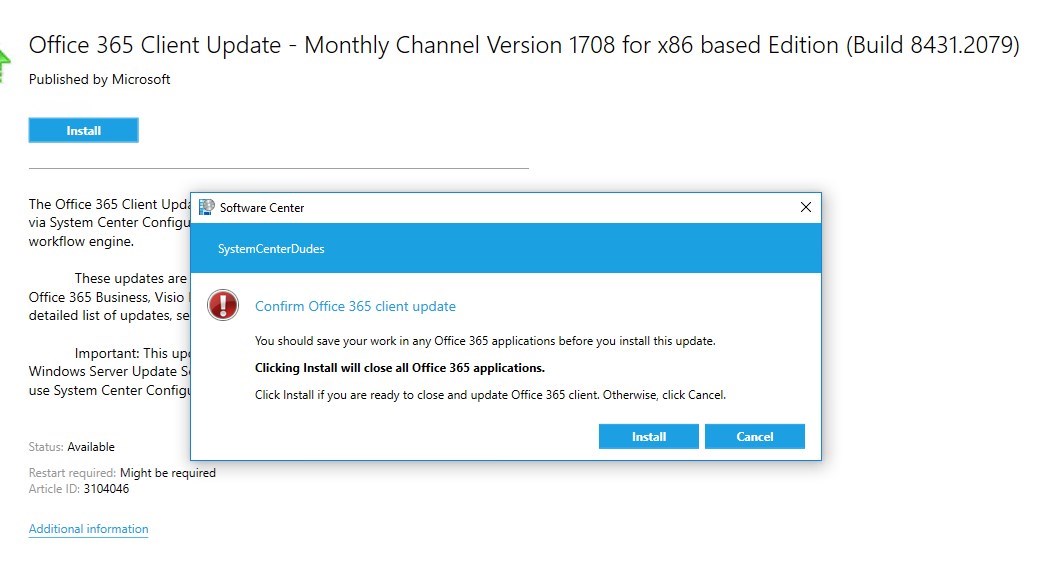 For more details, see the Microsoft documentation page
Bonus information – Office 365 deployment tool
The Office deployment tool has been updated to reflect the latest naming changes.
You can get it on the Microsoft download page.
The new names also require changes to the configuration.xml file.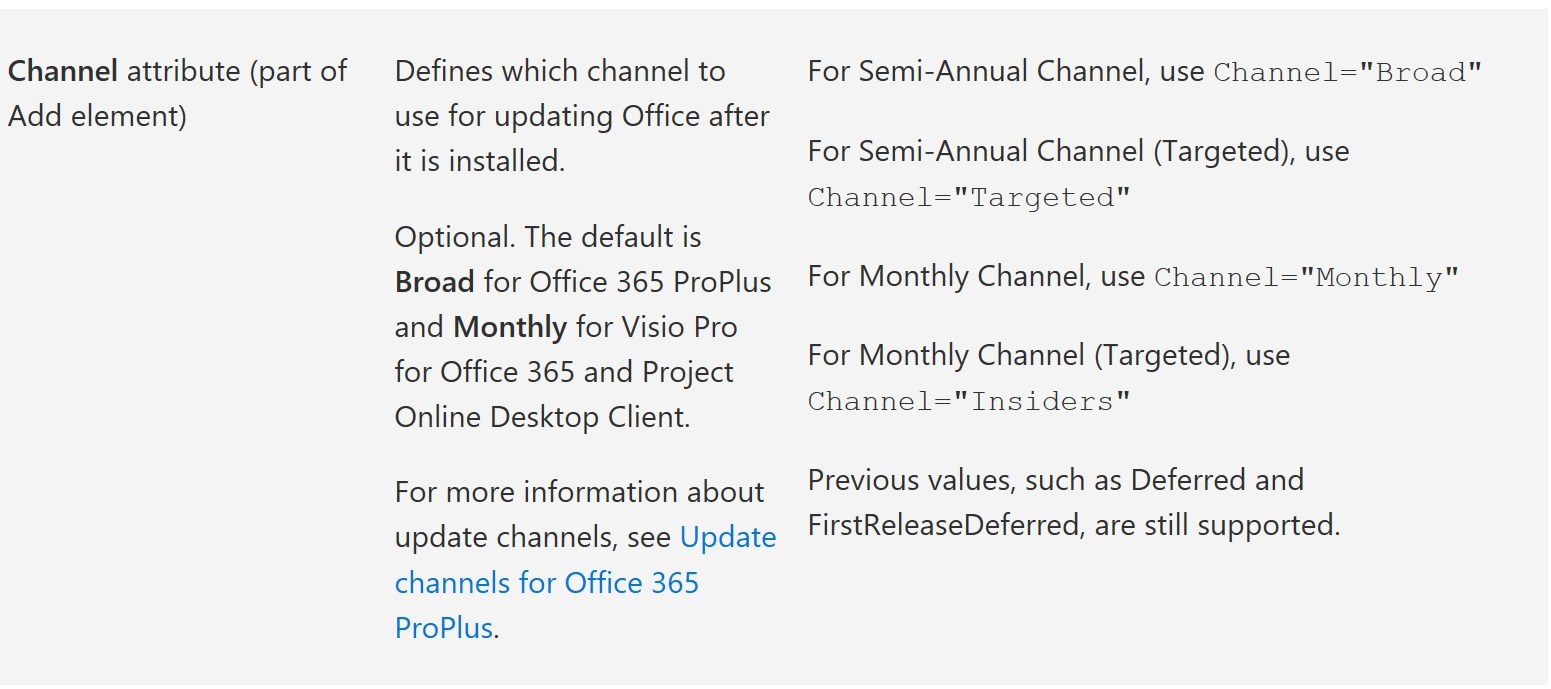 See all configuration.xml options on the Microsoft support page.