Since the first version of the Current Branch servicing, the release pace of new SCCM Features is astonishing. Every four-month, the product group release a new SCCM Version which contains dozens of new features, improvement and fixes. As an SCCM Administrator, you may find this overwhelming. You can't just keep the pace or you may miss some great feature just because you lack time to test it all. We decided to make a compilation of our SCCM top new features as a reminder or a wrap up since the 5 last years. (Already !)
This blog post is also our first that we'll release using a video reference in parallel. If you prefer watching a video from reading you can watch this video.
Our Top SCCM New Features
All these features are available from the SCCM 2010 version. We listed them in no particular order. Here's our SCCM Top New Features List :
Cloud Management Gateway
The COVID pandemics rockets this new feature! Chances are that you've installed a CMG in the past year to manage your client on the Internet.
If you are new to the concept of SCCM Cloud Management Gateway, the main advantage is that it doesn't expose your SCCM servers to the internet. The downside is that it requires an Azure subscription which brings recurring monthly costs. If you're still unsure which method to use, you can read the Microsoft documentation and see our blog post about internet client management. Make sure that you understand the limitation of using internet clients.
Since its first release in 2018, more and more features were added. Starting with SCCM 2002, the CMG now supports token-based authentication and EHTTP which greatly reduce installation requirements. For more information, see our blog post on the topic.
Starting with SCCM 2010, You can use boot media to reimage internet-based devices that connect through a CMG.
We strongly encourage using the SCCM Cloud Management Gateway to manage clients on the internet since this feature will evolve with time and the traditional way support should go away.
CMPivot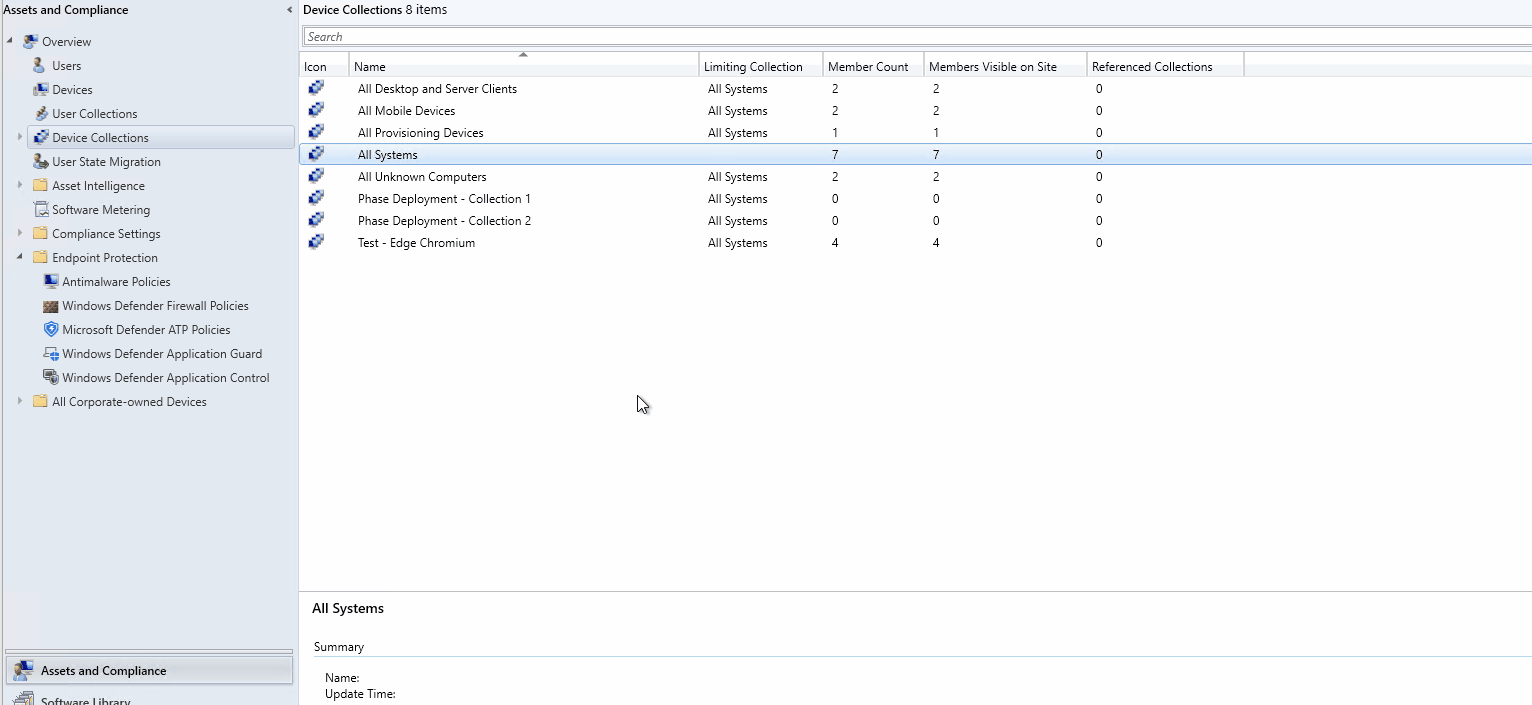 Apply to : SCCM 1806+
SCCM has always been good with reporting and inventory of its managed devices but SCCM data is up-to-date at the last time the inventory has been run. SCCM CMPivot allows SCCM administrators to initiate a live query on selected computers on a specific topic. The result of that query can then be used to mitigate and fix potential issues.
How many time were you asked "what is the current state as of NOW?" well, you'll finally be able to answer appropriately with SCCM CMPivot.
Starting with SCCM 1906, you can use CMPivot as a standalone app. You can run CMPivot outside of the Configuration Manager console to view the real-time state of devices in your environment.
Don't know where to start? We have a complete blog post on the topic and we have a complete list of CMPivot Query to help you.
Collection Query Statement result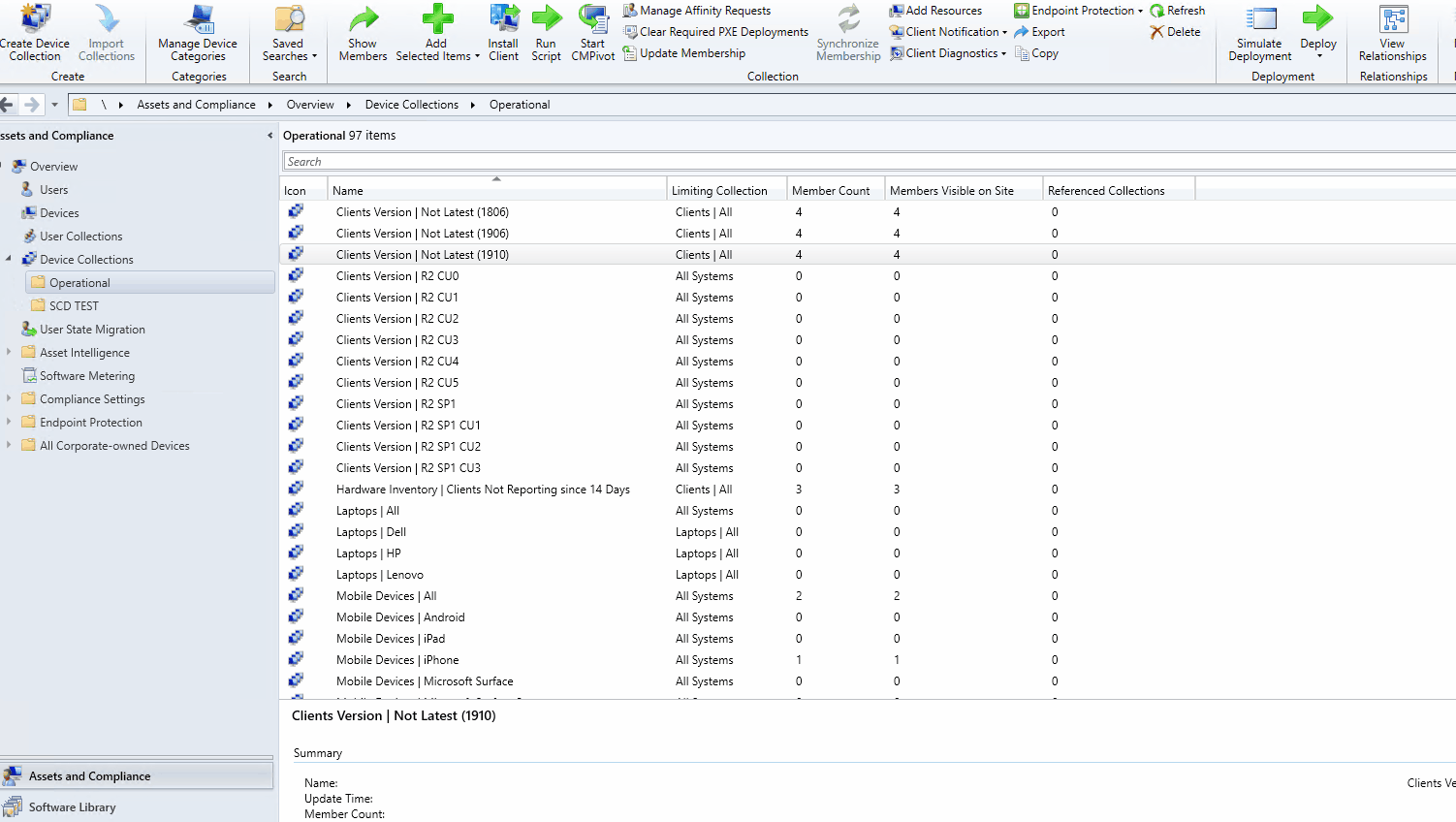 Apply to : SCCM 2010+
You can now preview the query results when you create or edit a query for collection membership. When you select Edit Query Statement, select the green triangle on the query properties for the collection to show the Query Results Preview
Nested Task Sequences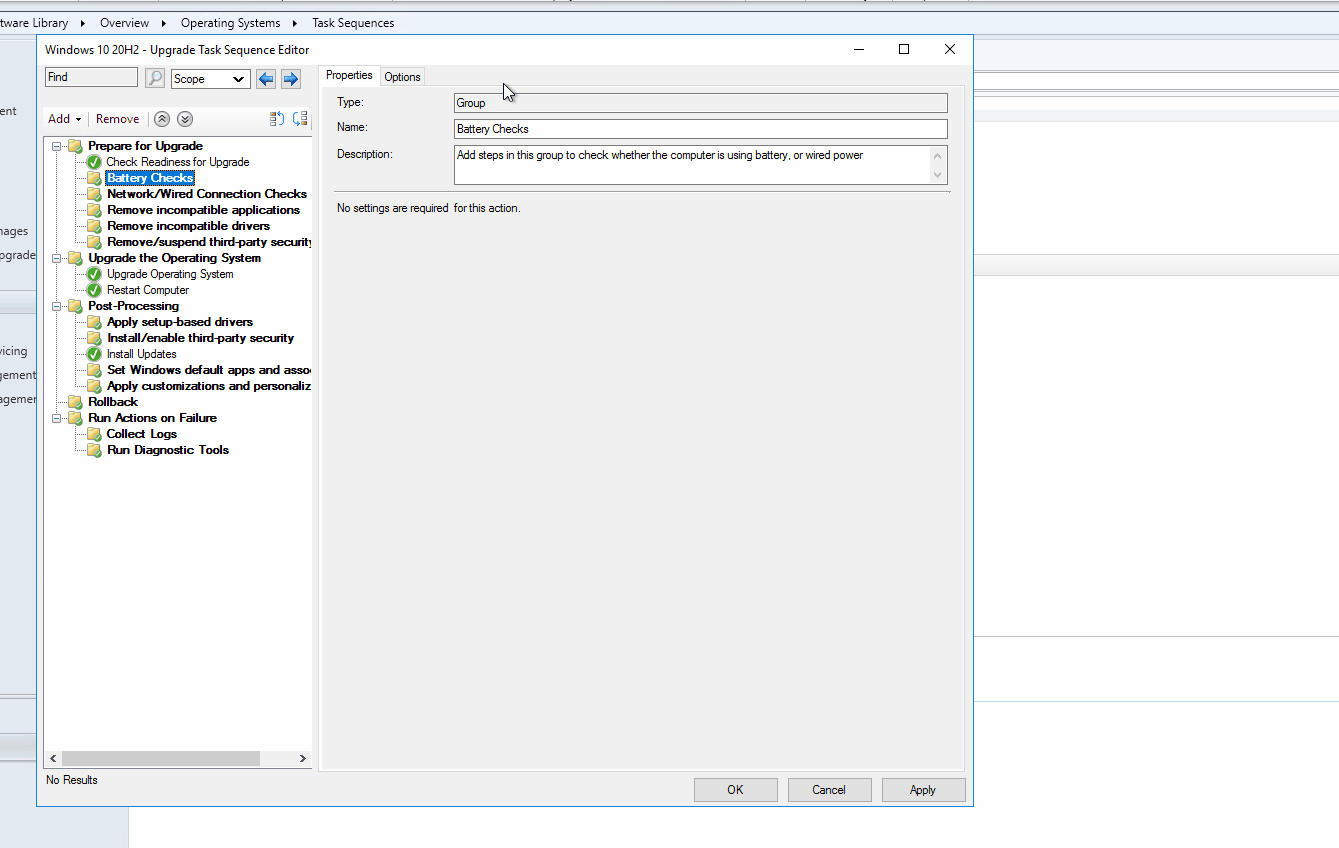 Apply to : SCCM 1910+
In a Task Sequence, you can add a step to runs another task sequence. It creates a parent-child relationship between the task sequences. With child task sequences, you can create more modular, reusable task sequences.
To add this step in the task sequence editor, select Add / General / Run Task Sequence.
Create and run scripts from the SCCM console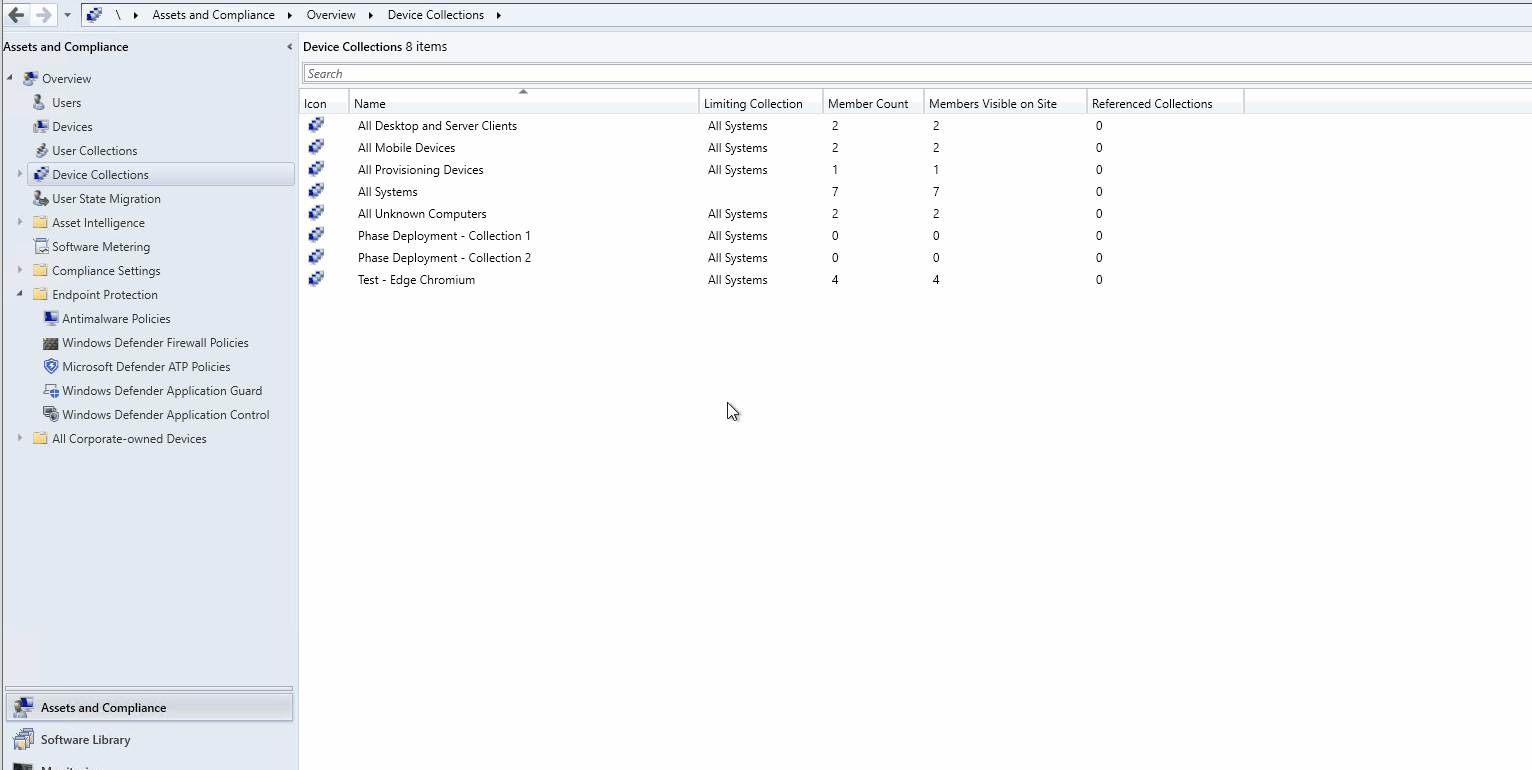 Apply to : SCCM 1706+
You can run and deploy Powershell script from the SCCM console. In addition, all directly from the SCCM console you can: edit your scripts, import existing scripts, approved or deny scripts, run scripts on specific collections and examine the results of the script. This can be useful to run a script quickly without the burden of creating a package or an application.
Unlike standard deployments, when you deploy scripts, they are run almost immediately using Client Operations.
To know more about this SCCM new feature, consult our complete blog post on the topic.
Collection Evaluation from the console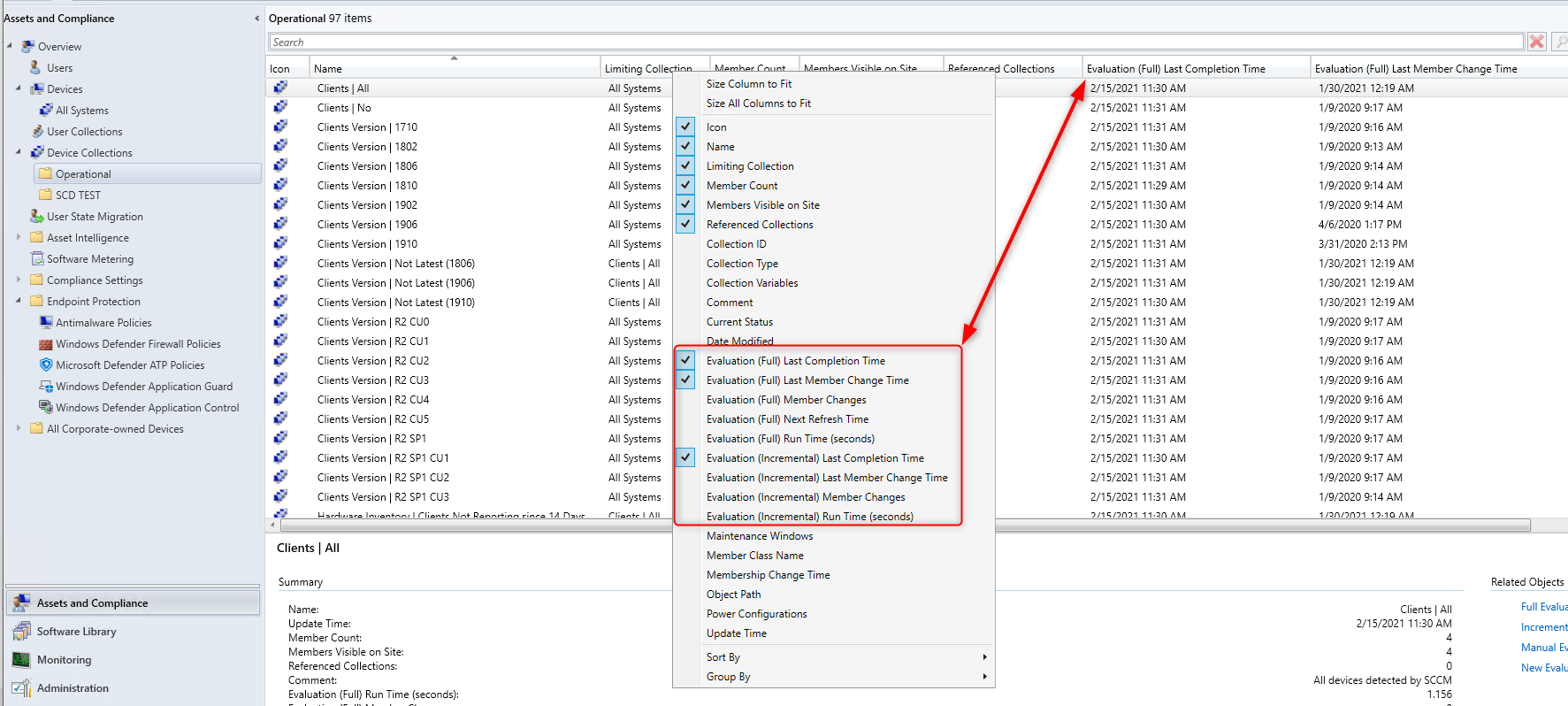 Apply to : SCCM 2010+
Collection Evaluation Viewer is integrated with the SCCM console. No need to run the CEViewer.exe tool from the Configuration Manager Tools.
To use this feature, from Device Collection, you can add the Last Evaluation field or use the new Monitoring / Collection Evaluation section.
Bonus tips: All SCCM tools are now included in the CD.Latest\SMSSETUP\Tools folder on your site server. Before you had to download the SCCM Toolkit.
Collection Relationship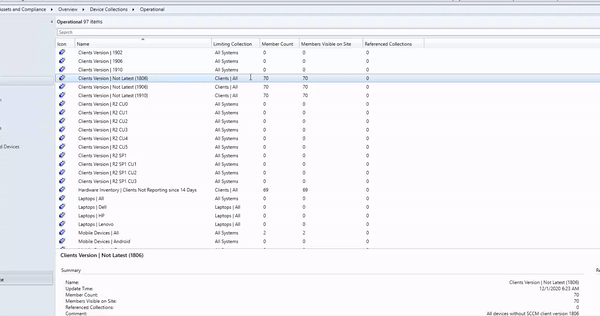 Apply to : SCCM 2010+
You can now view dependency relationships between collections in a graphical format. It shows limiting, include, and exclude relationships. This can be helpful to understand the impact of a deployment.
To use this feature, right-click a collection and select View Relationships
PXE without WDS on a Windows 10 Computer
Apply to : SCCM 1806+
This feature changes the design and planning of SCCM sites. Before 1806, if you had a remote site with only 1 distribution point and wanted to do PXE boot and imaging, you'd have to use a server OS because Windows Deployment Service (WDS) was required. You could also use a third-party solution with additional cost. Now you can use a client OS (Windows 7,8,10) to respond to PXE requests without WDS. This is a game-changer as you could basically remove any server OS from remote sites if they were just acting as a distribution point.
To know more about this SCCM new feature, consult our complete blog post on the topic.
Search within a Task Sequence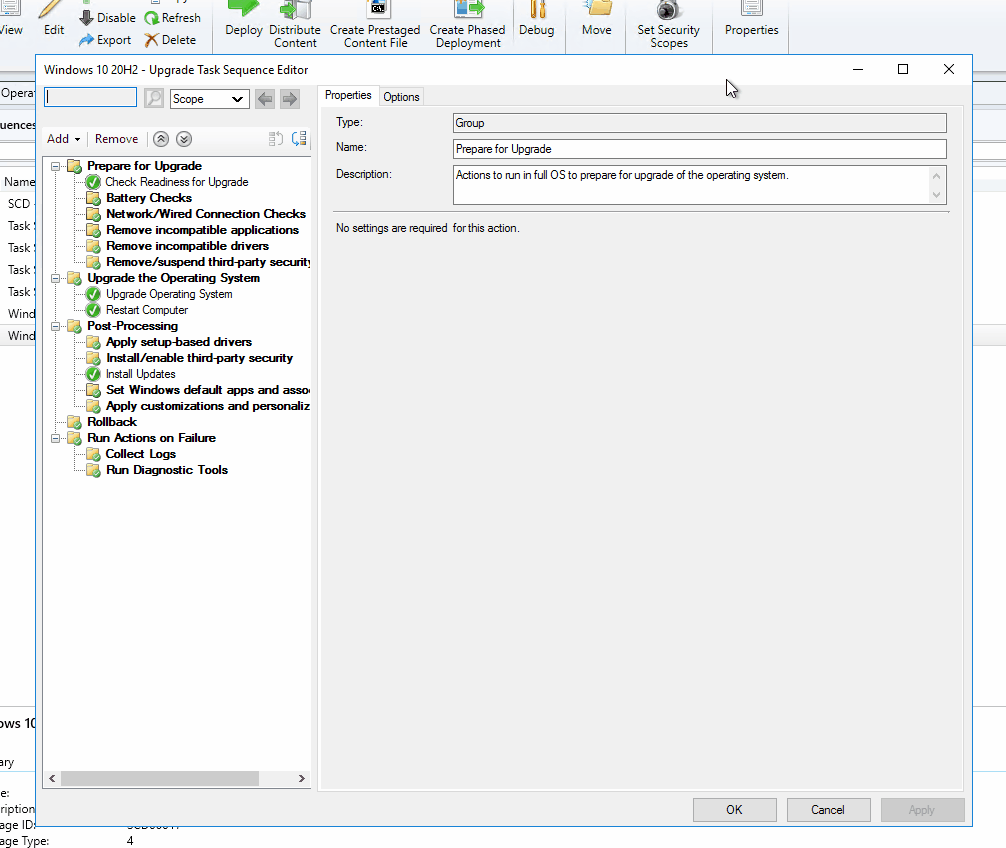 Apply to : SCCM 1910+
If you have a big task sequence with many groups and steps, it can be long to find specific steps. You can search now in the task sequence editor using the search box at the top. Simple but effective feature.
Collect Logs file from client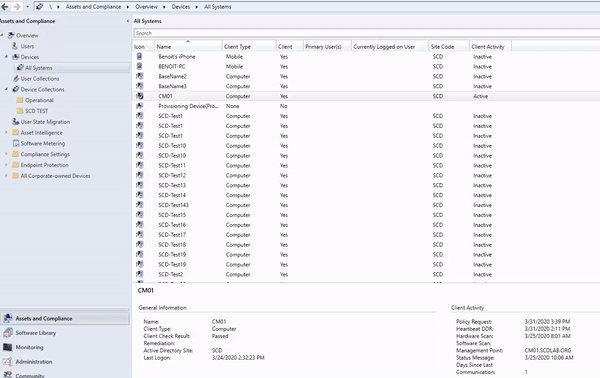 Apply to : SCCM 2002+
You can now trigger a client device to upload its client logs to the site server by sending a client notification action from the SCCM console.
To use this SCCM new feature right click a client and select Client Diagnostic / Collect Client Logs
Dashboard Extravanganza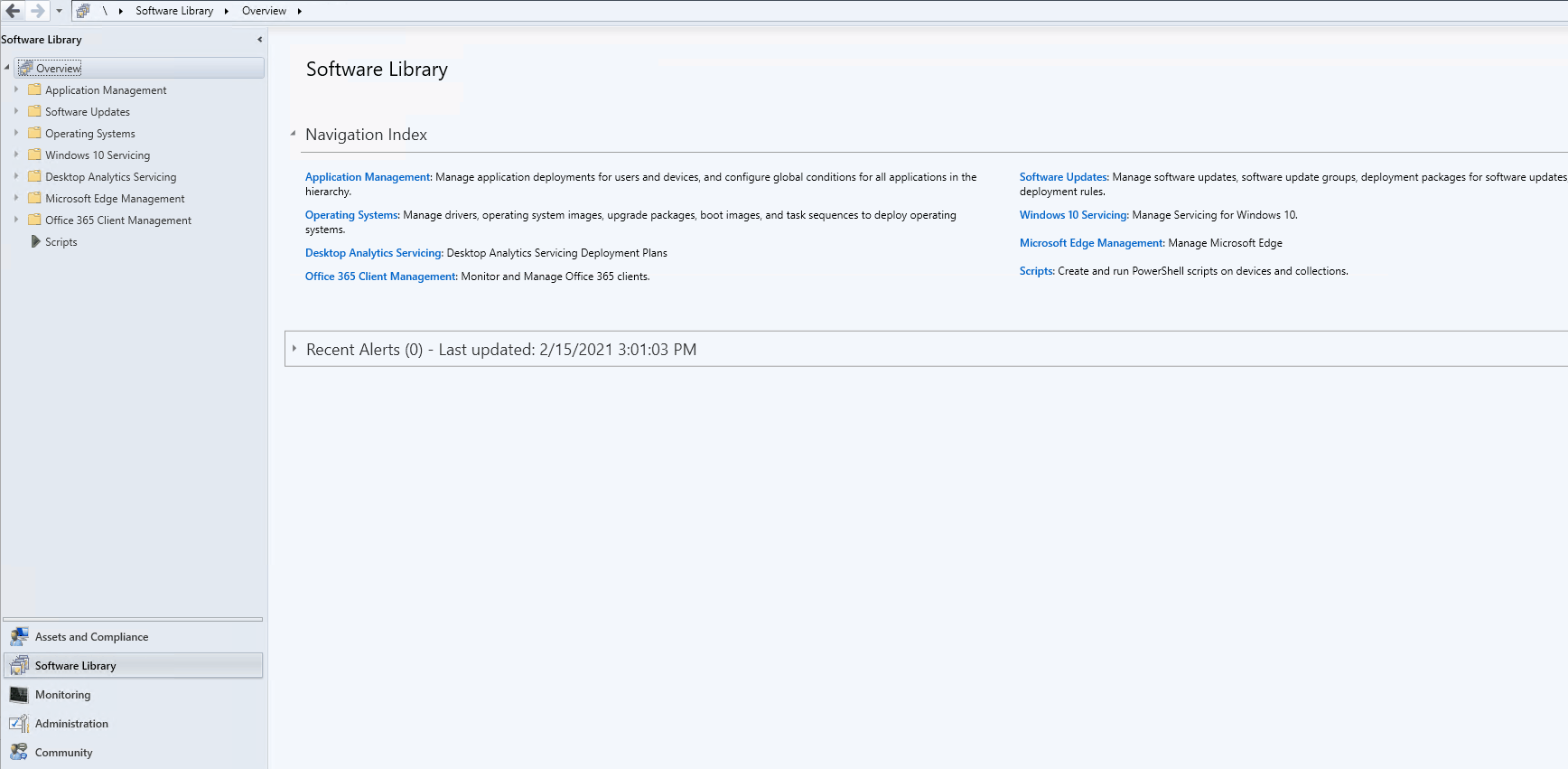 The SCCM Console has also evolved with time. Numerous new Dashboards are available to give a better overview of your environment. We love seeing easy visual data from our devices.
Consult them and see what comes out of it :
Windows 10 Servicing
Client Source
Client Heath Dashboard
Microsoft Edge Management
Office 365 Client Management
Cloud Management
Client Peer Cache
Apply to : SCCM 1610+
Client Peer cache helps your content deployment to clients in remote locations. Peer cache is a built-in solution that enables clients to share content with other clients directly from their local cache. This can reduce WAN traffic as not all clients will reach a remote DP to get their content.
Send Feedback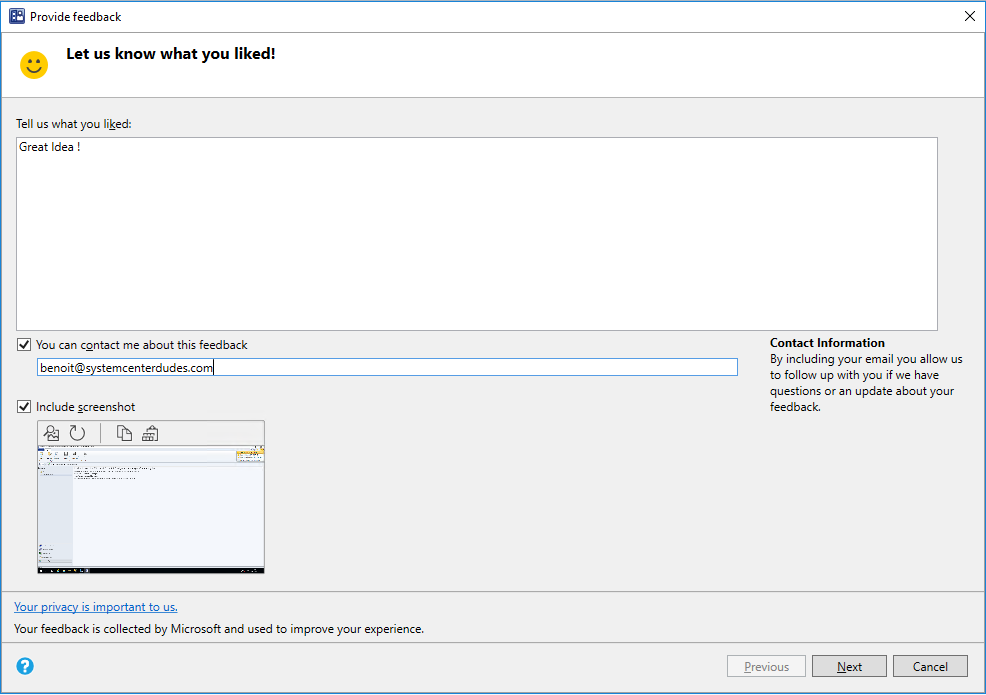 From the SCCM console, you can send feedback directly to the Microsoft product group. In the upper right corner of the console, select the smile, frown or suggestion icon. In the feedback window provide details about your submission and send it.
Import single index image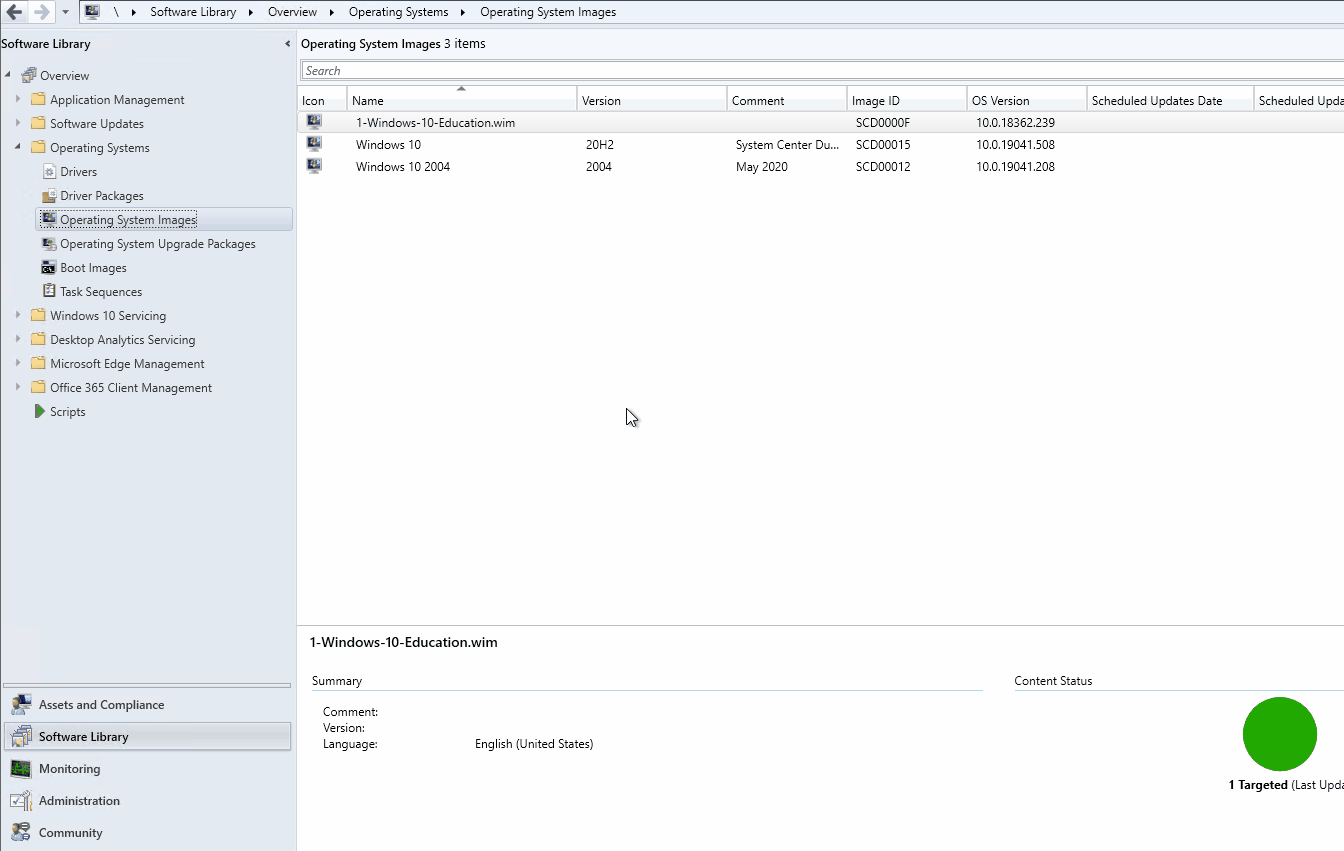 Apply to : SCCM 1902+
In SCCM 1902, when you import a Windows Image file (WIM), you can import a specific index rather than all image indexes in the file. With this option, you will have a smaller image file and you can perform faster offline servicing.
When you import an OS image, check the box Extract a specific image index from the specified WIM file. From the drop-down, select the desired image index.
We hope this blog post was helpful. What's your favorite SCCM new features ? Use the comment section to discuss it.