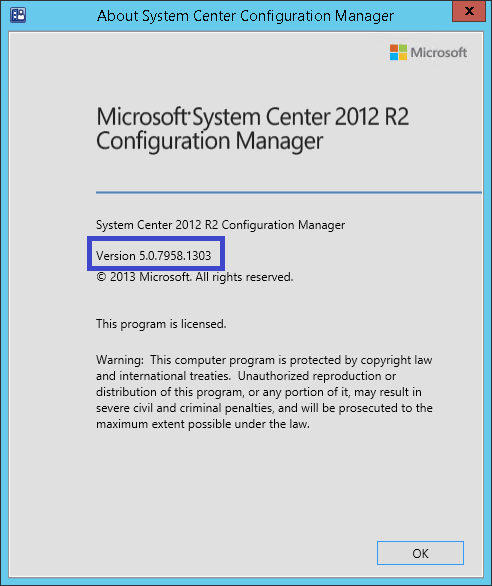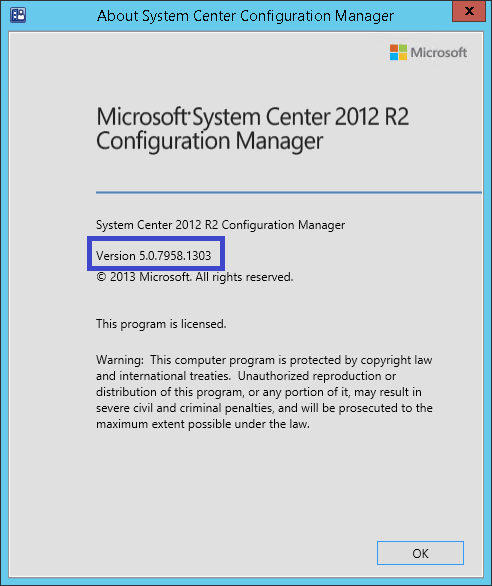 Microsoft has just released SCCM 2012 R2 CU2.
****Updated : Full installation guide here****
Follow the link for a full list of issues fixed by CU2 :
http://support.microsoft.com/kb/2970177/
As per my previous post, the Start-CMPackageDeployment is now fixed 🙂
Client Version has been updated :
SCCM ConfigMgr 2012 R2 CU2 Client Version:- 5.00.7958.1203
SCCM ConfigMgr 2012 R2 CU2 Endpoint Protection Client Version:- 4.5.0216.0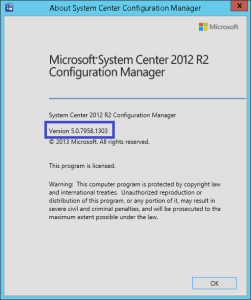 Reminder about Cumulative Update :
From Technet :
Each CU is considered a large hotfix. Therefore, the general guidance is to install it if you are encountering, or believe you may encounter, one of the issues fixed by current CU (or a prior one). However, a CU also represents a new servicing baseline; In the event we release a critical on-demand hotfix for Configuration Manager it will require the latest released CU be installed first. This doesn't happen often, but may affect your test and deployment strategy.
Cumulative Updates are truly cumulative; CU2 contains all of the fixes from R2 CU1. You do not need to install them in sequence, only install the latest.