I had an interesting case where OSD deployment and application download were really slow using SCCM 2012 R2. My first thought was to apply KB2905002 which resolves SCCM Slow Distribution Point.
Distribution Point Definition : Choose a site system server as a distribution point before content can be made available to client computers. Assign a distribution point to at least one boundary group before on-premises client computers can use that distribution point as a content source location. Add the distribution point role to a new site system server, or add it to an existing site system server.
This KB was already applied and still, the download of the .WIM during a task sequence was taking 30 minutes just to download.
Application installations in software center that was using the same DP was also experiencing slow installs.
Reviewing the SMSTS.log during the OS Deployment had no errors.
Looking at the Resource monitor, I saw that the network throughput was around 6 Mbps on a Gb connection… Something was wrong.
SCCM Slow Distribution Point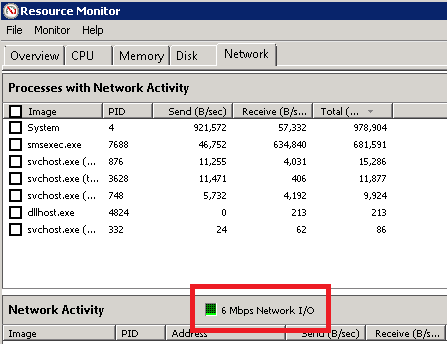 My second thought was to check in IIS to see it there was a speed limitation there. Bingo !
The default IIS Site was limited to 5 Mbps. After removing the limitation the same WIM deployment took 2 minutes and an application that was taking 1h to installed, took 18 minutes. Resource monitor shows speeds up to 600 Mbps.
Here's how to check that :
Open IIS on your DP
Default Web Site
Configuration Editor (Right Click)
Limits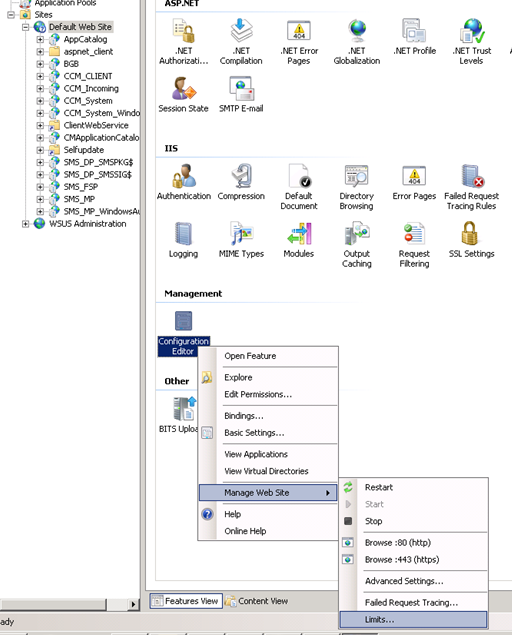 Uncheck "Limit bandwidth usage"
OK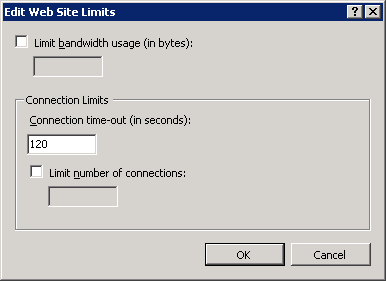 Be sure to remove this limitation to experience good deployment speeds.