SCCM 1802 phased deployment was introduced as a pre-release feature and was supporting only Task Sequence deployments.  Beginning with SCCM 1806, it's no longer a pre-release feature and it now supports application deployments.
If you're not familiar with Phased deployments, they allow orchestrating a software deployment based on certain criteria and condition. For example, you could use it to deploy an application to a pilot collection and then automatically continue the deployment based on success criteria.
SCCM Application Phased Deployment Creation
For now, it's only possible to create a 2 phase deployment. Let's go ahead and deploy 7zip :
In Software Library / Application Management / Applications
Right-click an existing application and select Create Phased Deployment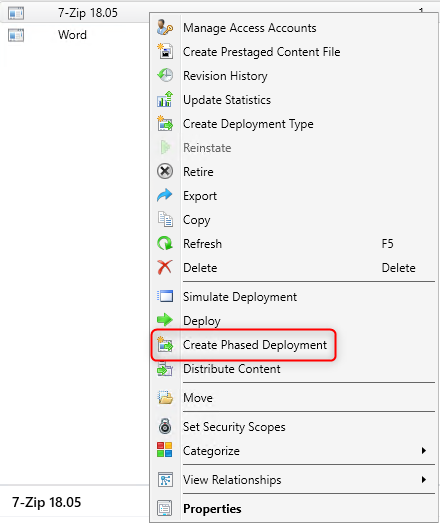 On the General page, give the phased deployment a Name, Description and select Automatically create a default two-phase deployment
Click Browse and select a target collection for the First Collection and Second Collection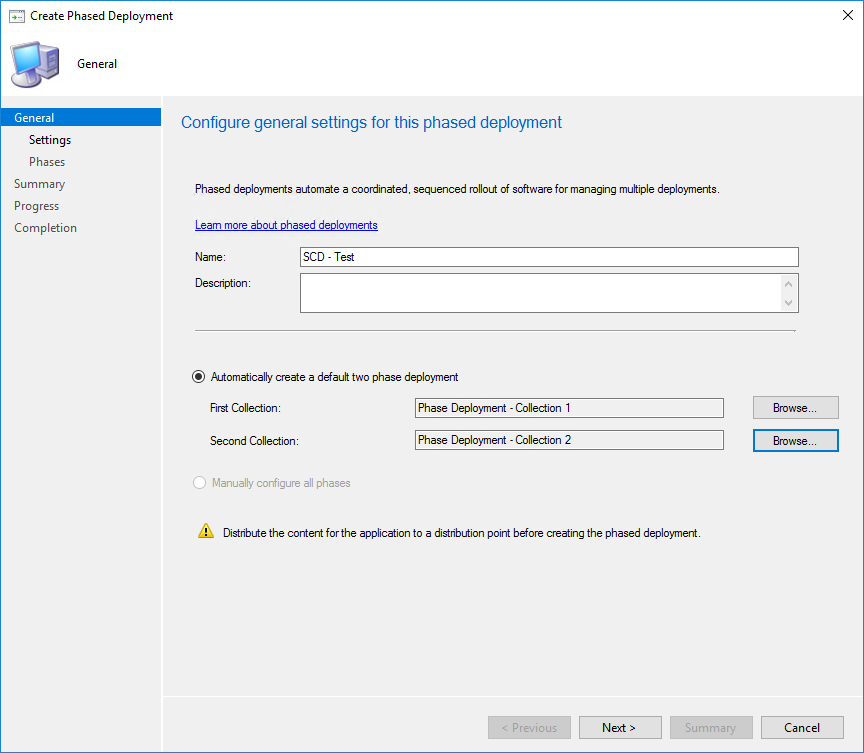 On the Settings page, choose one option for each of the scheduling settings

This is where you select which criteria need to be met before going to the next phase. You can select the Deployment Success Percentage and the Deferral Period for the second phase to begin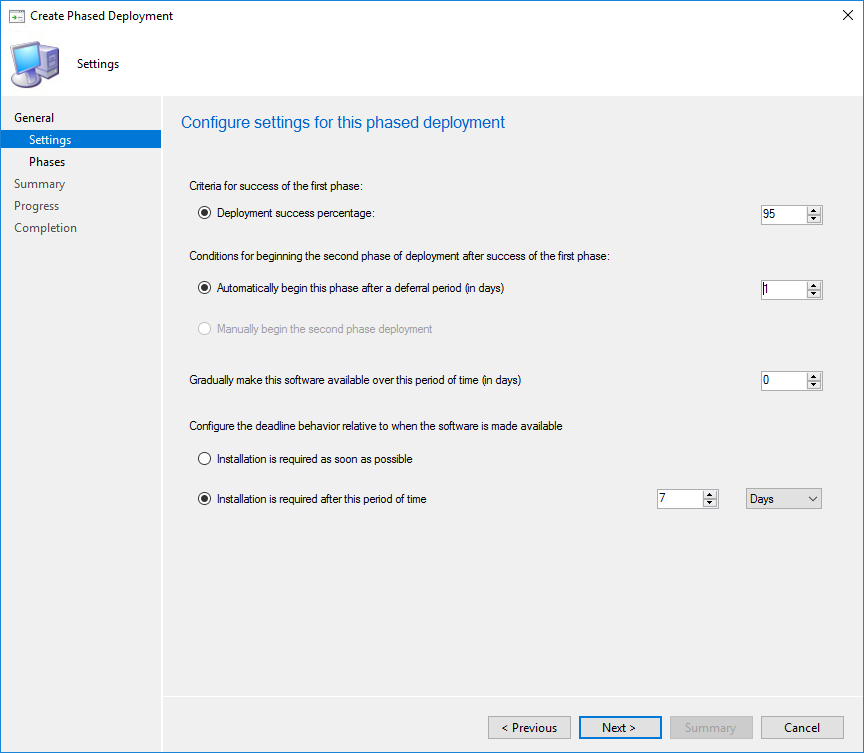 On the Phases page, review the two phases that the wizard created. As stated before, it's not possible to add more phase for now but we are pretty sure that it will be available in further releases. Click Next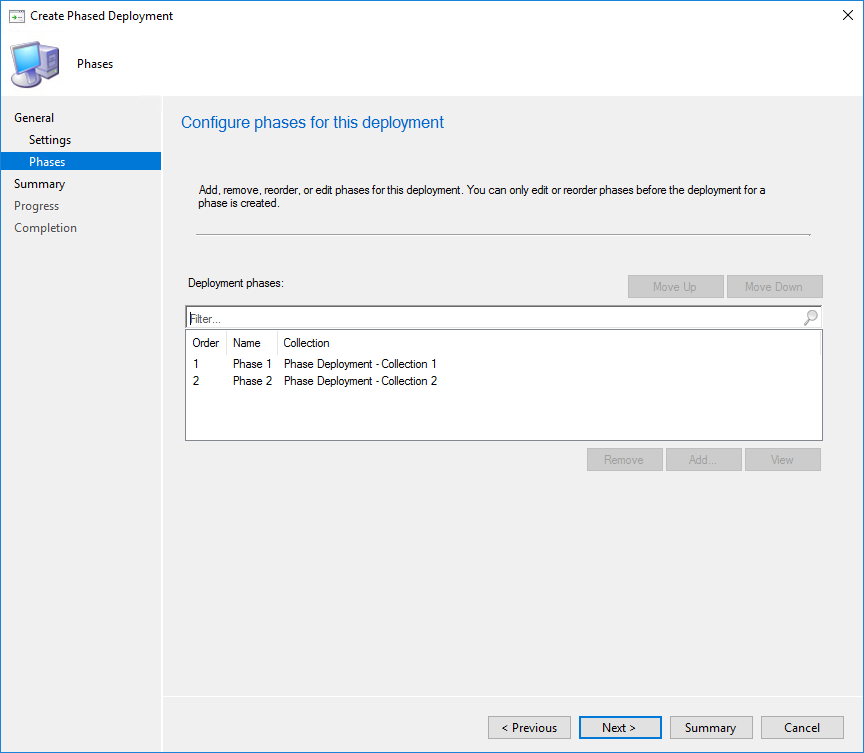 On the Completion tab, confirm your choices and then click Next to complete the wizard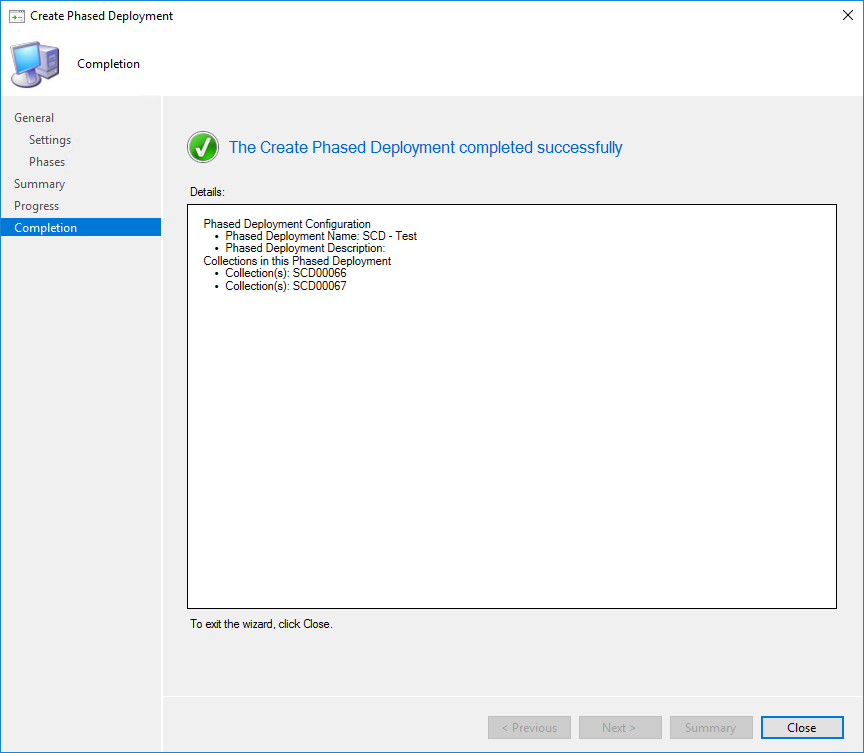 Once created, check at the bottom of the console in the Phase Deployments tab, you'll see your deployment there and can adjust its settings if needed.

Monitor SCCM Application Phased Deployment
Monitoring phased deployment has improved since the SCCM 1802 pre-release feature. Phase deployment has their own new monitoring dashboard. Here's how to view the status of our phased deployment :
Open Monitoring \ Deployments
Find your phased deployment from the list, right-click on it and select Phased Deployment Status

The new dashboard opens and shows the status of both phases and its success criteria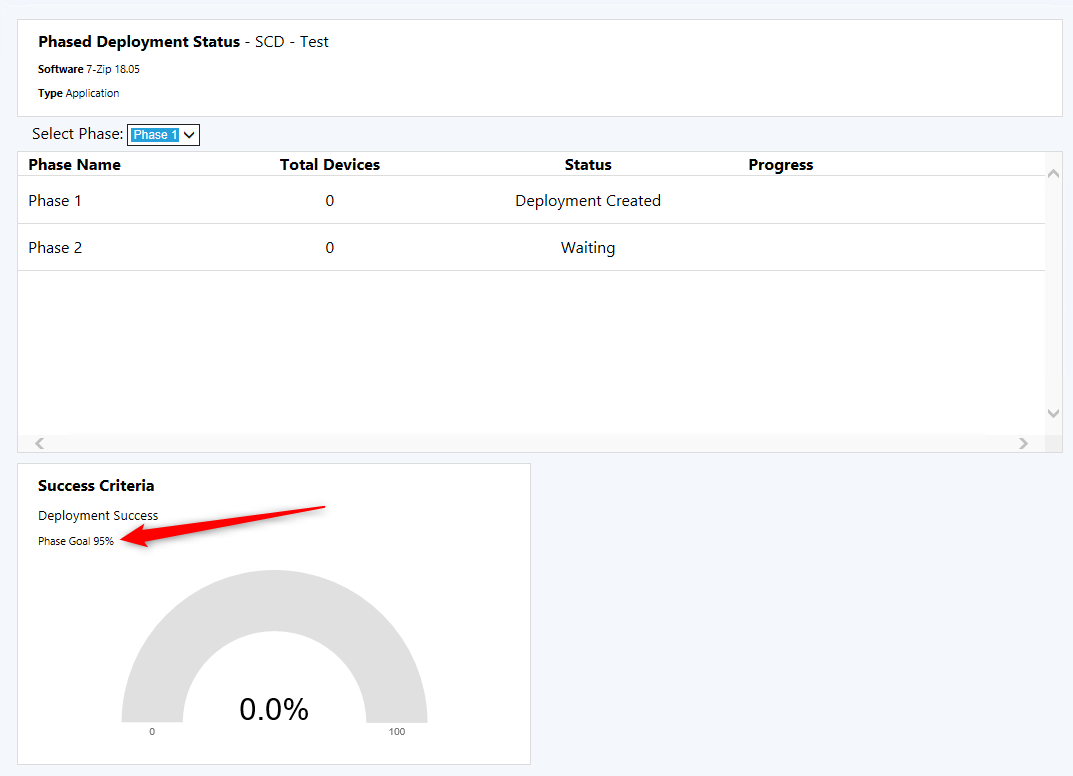 This feature will improve over time in the next SCCM release. Stay current to benefits the new features!
[ratings]