Here's a guide to install a SCORCH instance on a single server. Use this setup for a lab, it's not optimized for a production environment.
Prerequisites
Mminimum hardware configuration required for a full installation of Orchestrator:
Windows Server 2008 R2, Windows Server 2012, Windows Server 2012 R2
Minimum 1 gigabyte (GB) of RAM, 2 GB or more recommended
200 megabyte (MB) of available hard disk space
Dual-core Intel microprocessor, 2.1 gigahertz (GHz) or better
 SQL Specific
SQL Server 2008 R2 or Microsoft SQL Server 2012
Orchestrator requires only the basic SQL Server features found in the Database Engine Service.
Orchestrator supports SQL_Latin1_General_CP1_CI_AS for collation.
Management servers and runbook servers installed on the same computer must use the same database
 Windows Features
IIS can be enabled manually but the setup will enable it
Microsoft .NET Framework 3.5 Service Pack 1
Microsoft .NET Framework 4.5 (which further requires WCF HTTP Activation)
Active Directory User Account
Create the following accounts:
 DOMAINOrch-Svc                   ORCH Management, Runbook, and Monitor Account
DOMAINOrch-Users                 ORCH users security global group
DOMAINSql-Svc                        SQL Service Account
Other
Join the computer to an Active Directory domain.
Silverlight 4.0 will be install when first opening the console
Open TCP 1433 and UDP 1434 in Windows Firewall
 Installing SQL
Setup is fairly straightforward. I won't go into details and best practices for SQL configuration. Here's an high-level part :

Run setup, choose Installation > New Installation
When prompted for feature selection, install 

ALL

 of the following:

Database Engine Services
Management Tools

On the Instance configuration, choose a default instance
On the Server configuration screen.

Set SQL Server Agent to Automatic.
I recommend using a Domain account for the service account.
Input your account and password for Agent, Engine, and Reporting.

On the Collation Tab

Select SQL_Latin1_General_CP1_CI_AS

On the Account provisioning tab

Add the group you have created to be ORCH Administrator

On the Data Directories tab

Set your drive letters correctly for your SQL databases, logs, TempDB, and backup.

On the Reporting Services Configuration

Choose to Install and Configure.
This will install and configure SRS to be active on this server
You can use an existing SRS server but I won't go in detail on how to do this now

SQL Setup completes
Installing SCORCH
Run SetupOrchestrator.exe
Select "Install"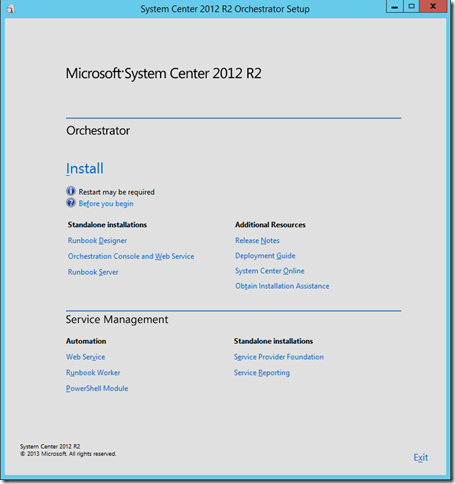 Insert your information and licences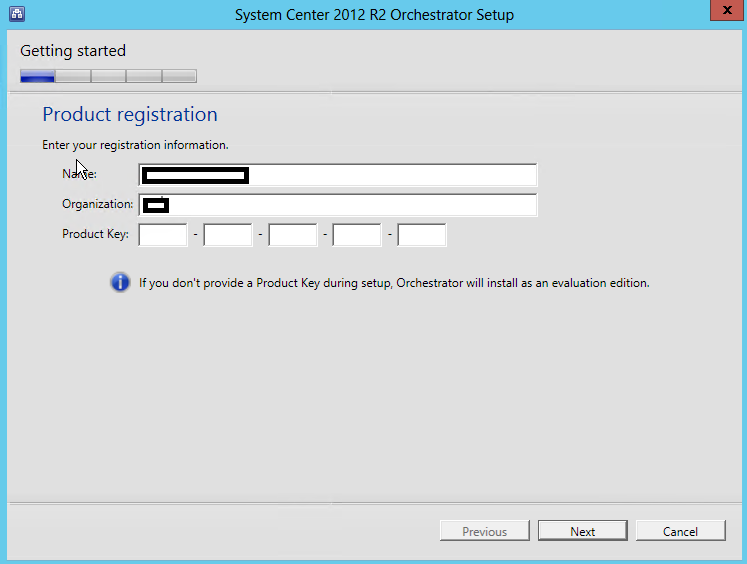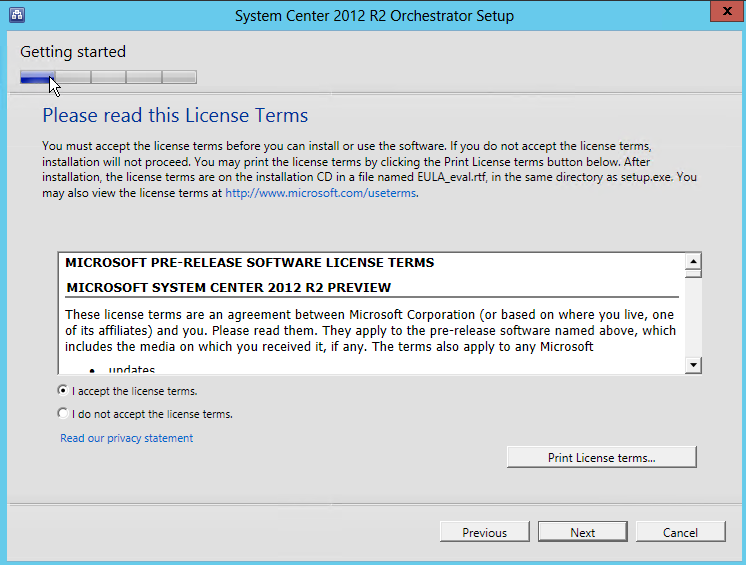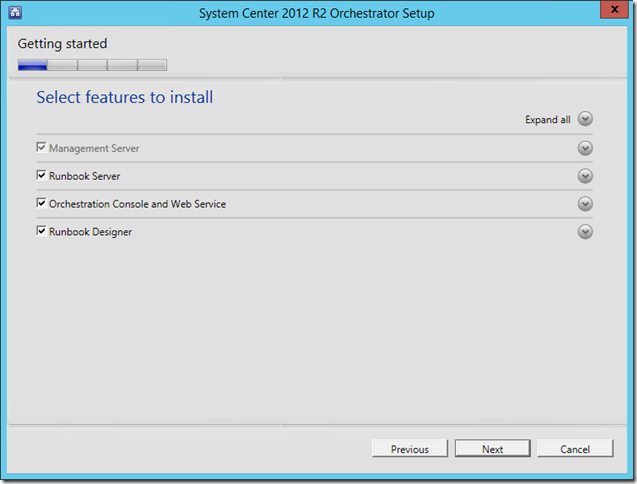 Wait for the Prerequisite check to complete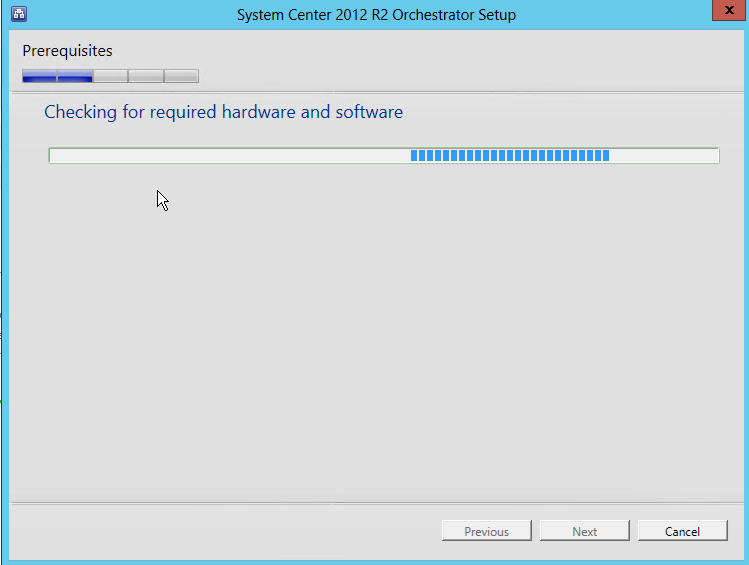 Review the errors/warnings (if any)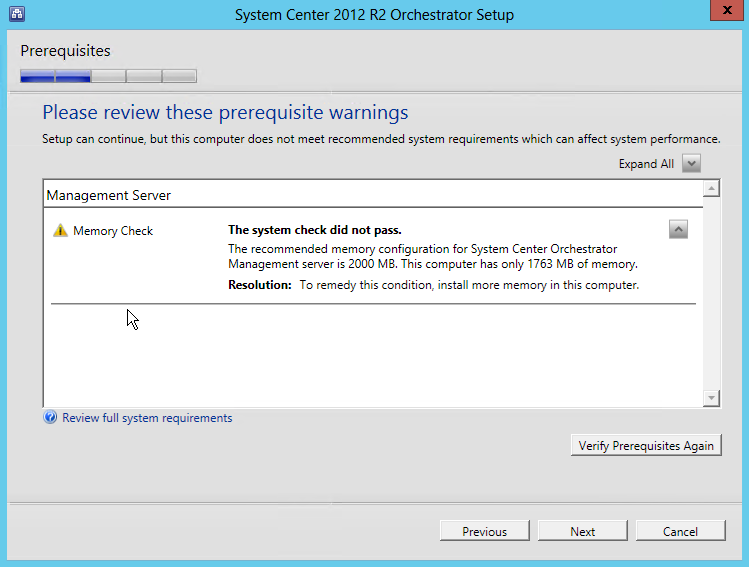 In this example IIS gets installed because it was not enabled manually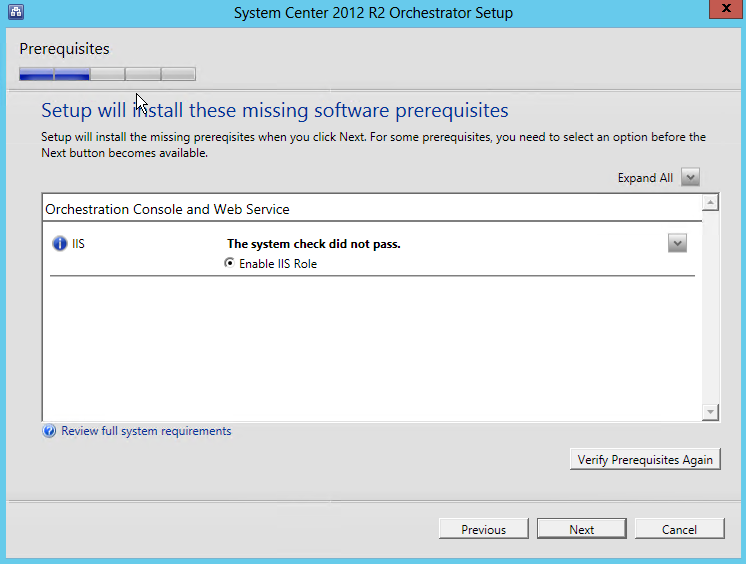 Prerequisites installation completed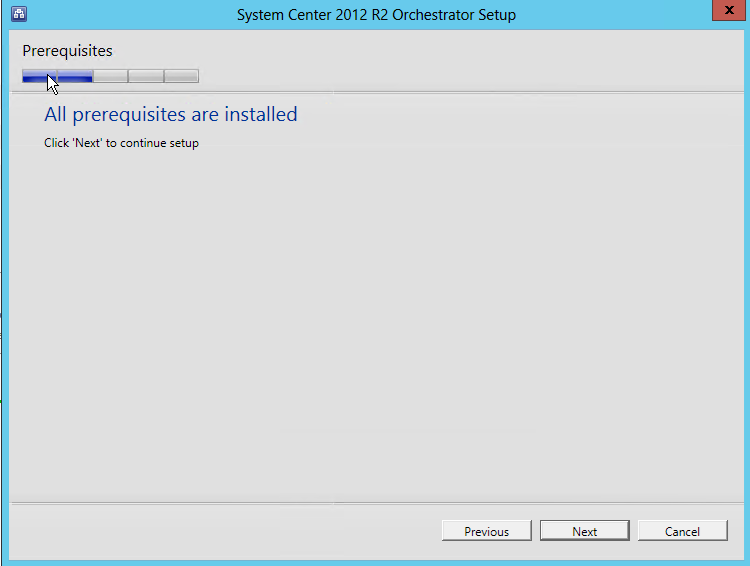 Configure the service account (use the account previously created)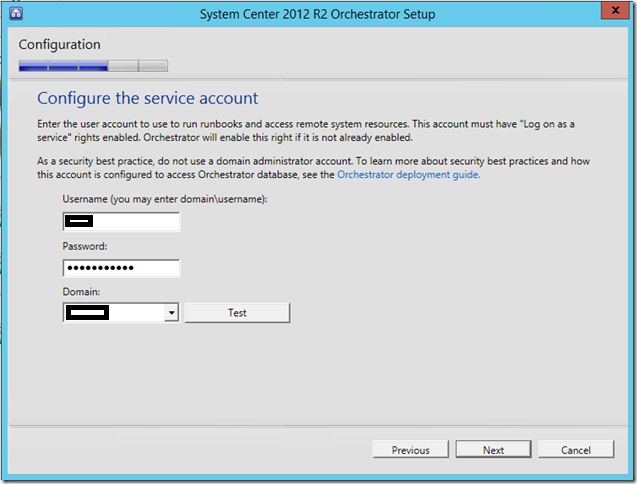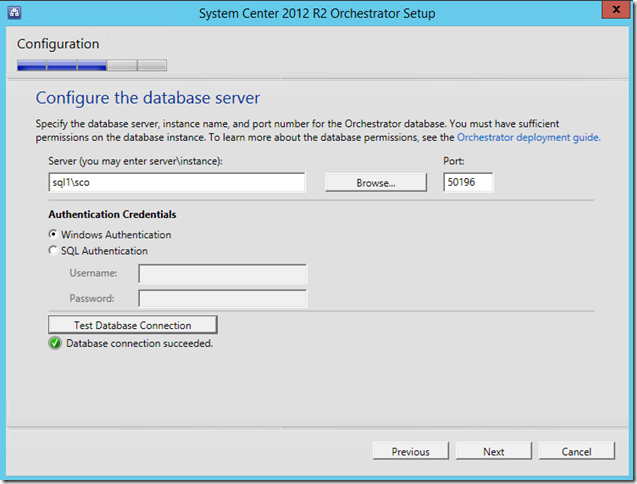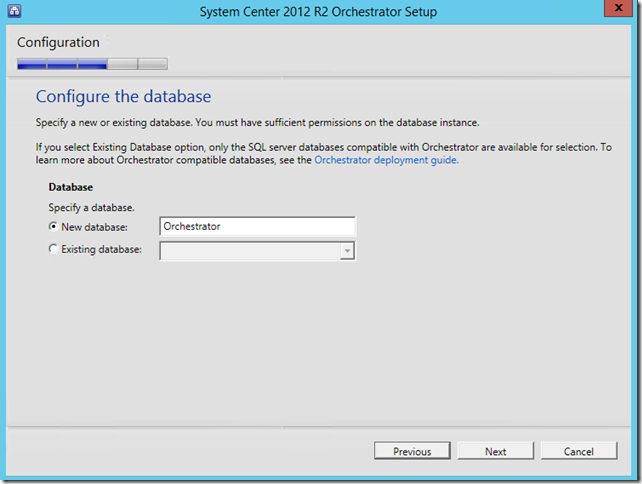 Enter the User group you have created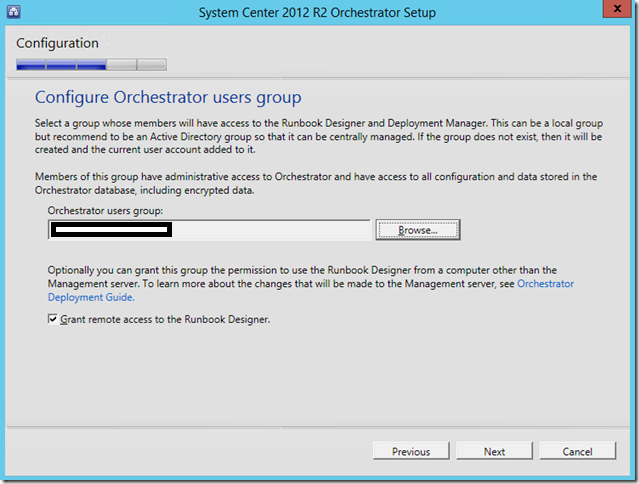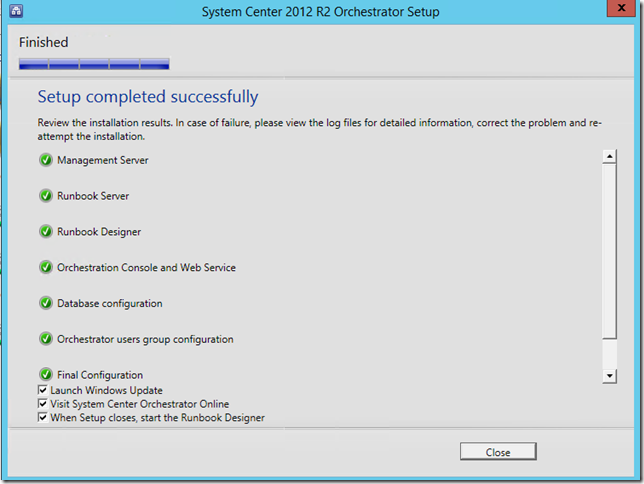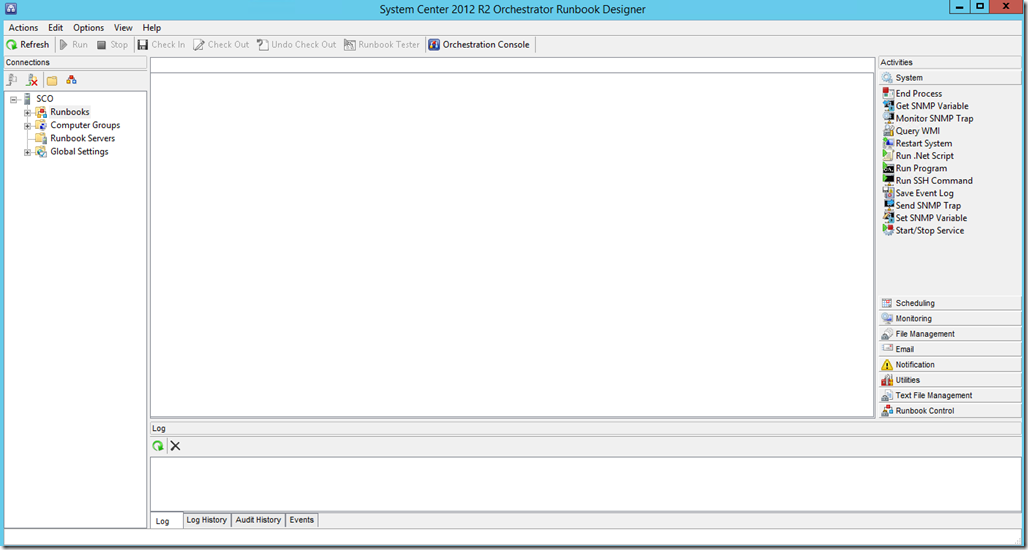 Post Installation
You can download and install the Orchestrator Component Add-ons and Extensions.
This include some Intergration pack, useful to start building runbooks integration with SCCM 🙂
Once downloaded, extract the content locally.
Open the Deployment Manager console
Expand "Orchestrator Management Server"
Right click "Integration Packs"
Choose "Register IP with the Orchestrator Management Server"
Click Next, then "Add".
Browse to your IP directory and select the SCCM OIP.
Click Next, then Finish