Are you importing your applications in SCCM when it's time to copy applications from one environment to the other? In some company, SCCM is installed twice, one for development and one for production. SCCM in a development environment provides flexibility but it adds additional cost to maintain both environment. Using the import application wizard in SCCM can ease the process and save time to copy applications from one to another environment.
In the best of worlds, it is best to keep environment identical much as possible, but it is very difficult to get there. The problem is that you can end up with missing features and import applications that require these requirements.
Did you ever receive this Referenced Configuration Items Not Available error message at the end of Import Application Wizard?
[su_note note_color="#cbcbcb" radius="8″]Error: Provider Exception: Referenced configuration items are not available [/su_note]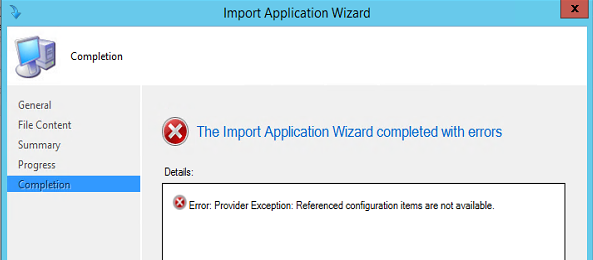 This is because one of your Referenced Configuration items not available in the destination environment you import the application.
In the future, if you get this error message, connect to your SCCM development environment :
Open the SCCM console and navigate to Software Library / Application Management / Applications
Select the application and click on Deployment Types tab at the bottom
Right click on the Deployment Type and select Properties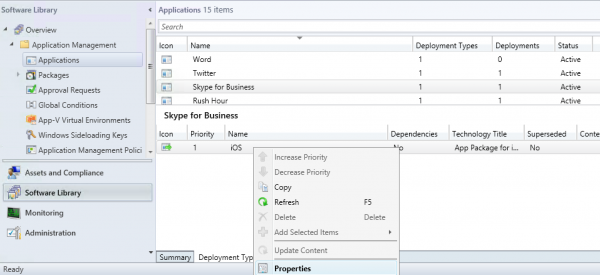 Click on Requirements tab and change your requirements to make it works in your destination environment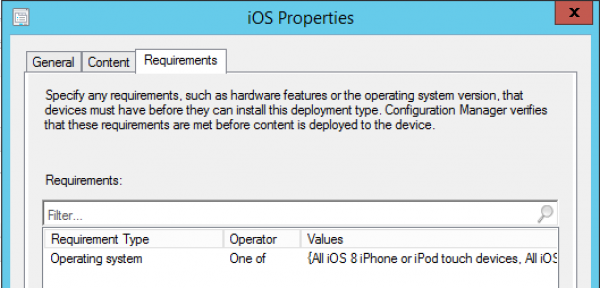 In our situation, we planned to import mobile devices applications that was supporting iOS 9. Both environments were SCCM 2012 versions but one doesn't have the iOS 9 Extensions enabled. The option was not available in the destination environment and make the import application to fail. We resolve the problem by enabling iOS 9 extensions in production environment.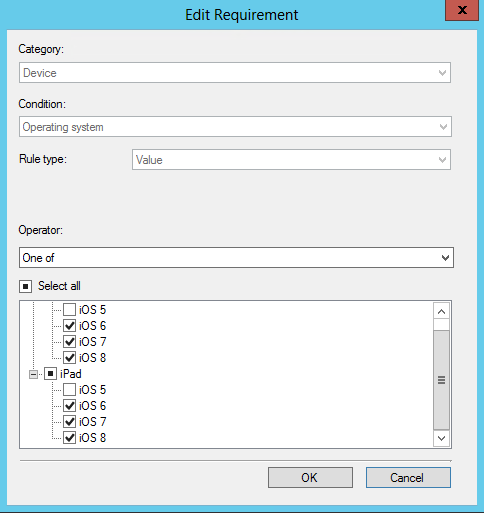 SCCM Applications Report
Related SCCM report that give you detailed information about applications.
Referenced Configuration Items Not Available