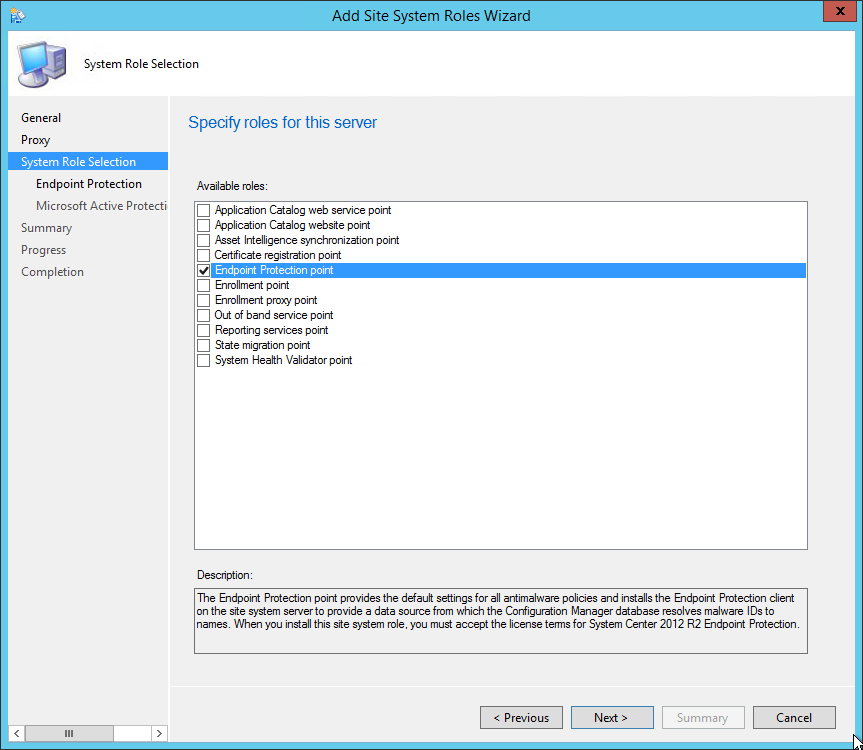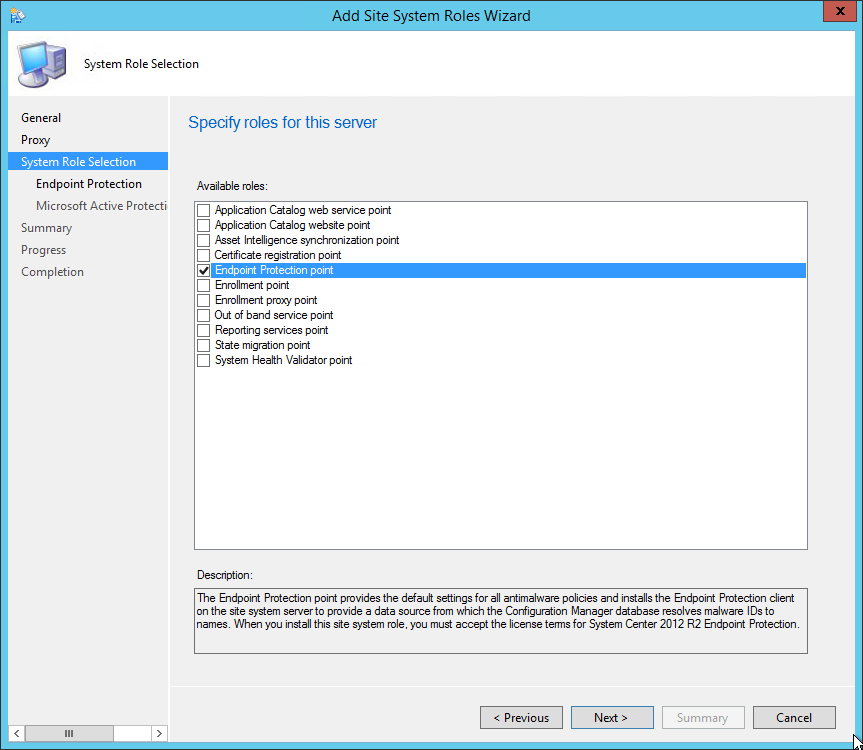 Download and own this SCCM Installation Guide in a single PDF file.


The PDF file is a 162 pages document that contains all informations to install and configure SCCM Current Branch. Use our products page or use the button below to download it .
In this part of SCCM 2012 and SCCM 1511 blog series, we will describe how to install SCCM 2012 R2 or SCCM 1511 Endpoint Protection Point (EPP).
Role Description
The Endpoint Protection Point provides the default settings for all antimalware policies and installs the Endpoint Protection client on the Site System server to provide a data source from which the SCCM database resolves malware IDs to names. When you install this Site System Role, you must accept the license terms for System Center 2012 R2 Endpoint Protection.
This is not a mandatory Site System but you need to install a EPP if you're planning to use SCCM as your anti-virus management solution (using Endpoint Protection).

Site System Role Placement in Hierarchy
This Site System is a hierarchy-wide option. SCCM supports a single instance of this site system role in a hierarchy and only at the top-level site in the hierarchy. It's supported to install this role on a Central Administration Site or stand-alone Primary Site.
Requirements
Before installing the EP role, you must have a Software Update Point installed and configured.
EPP Installation
Open the SCCM console
Navigate to Administration / Site Configuration / Servers and Site System Roles
Right click your Site System and click Add Site System Roles
On the General tab, click Next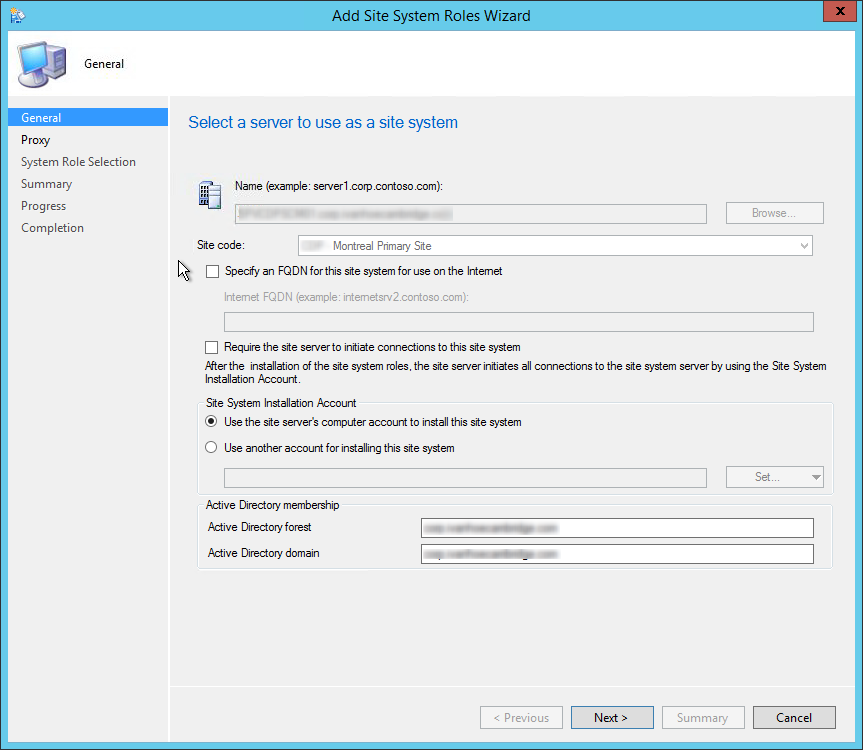 On the Proxy tab, click Next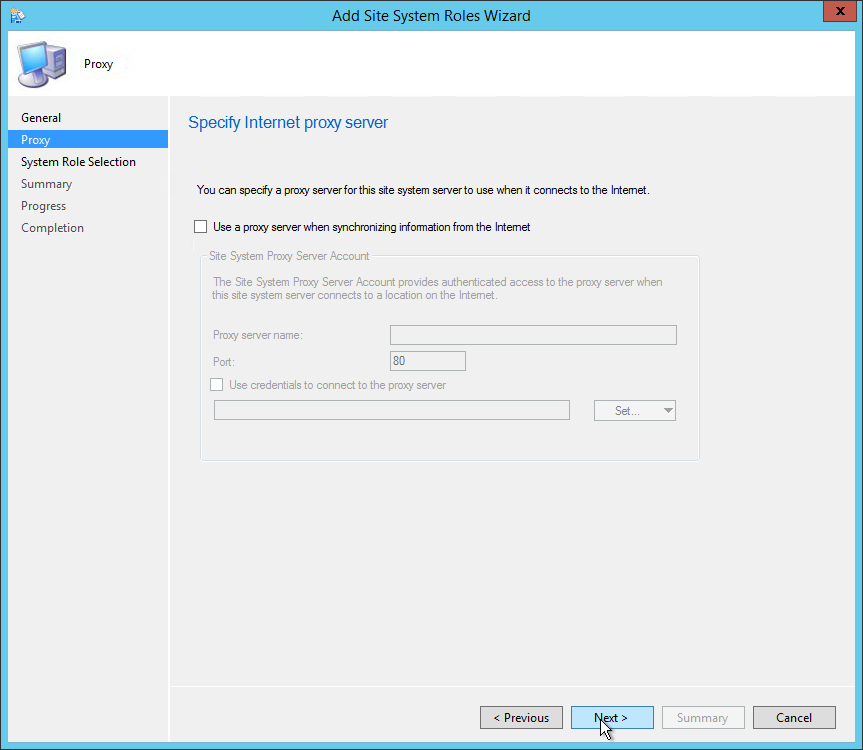 On the Site System Role tab, select Endpoint Protection Point, click Next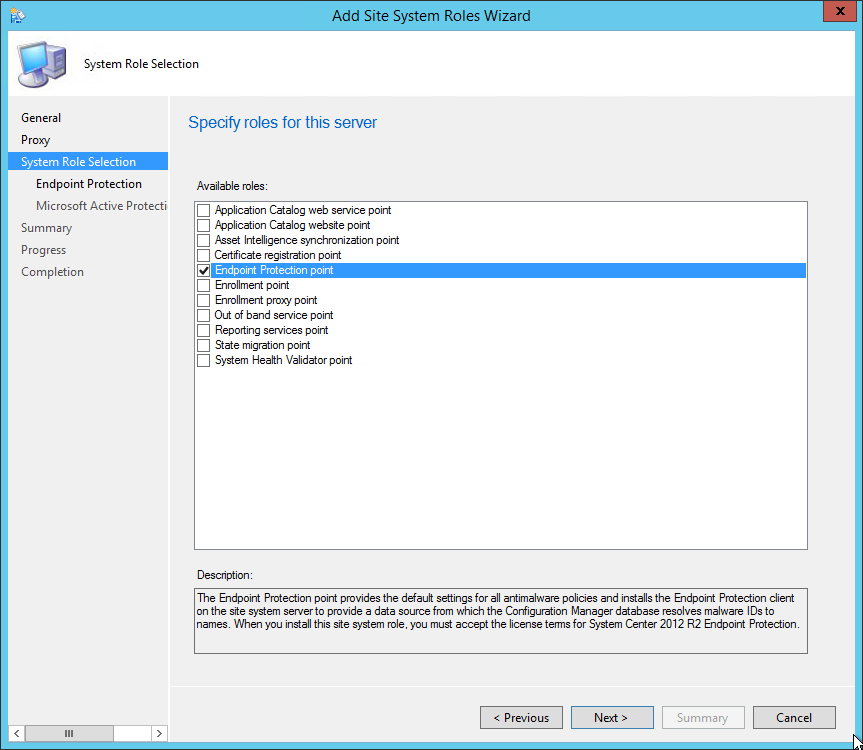 Accept the License Terms and click Next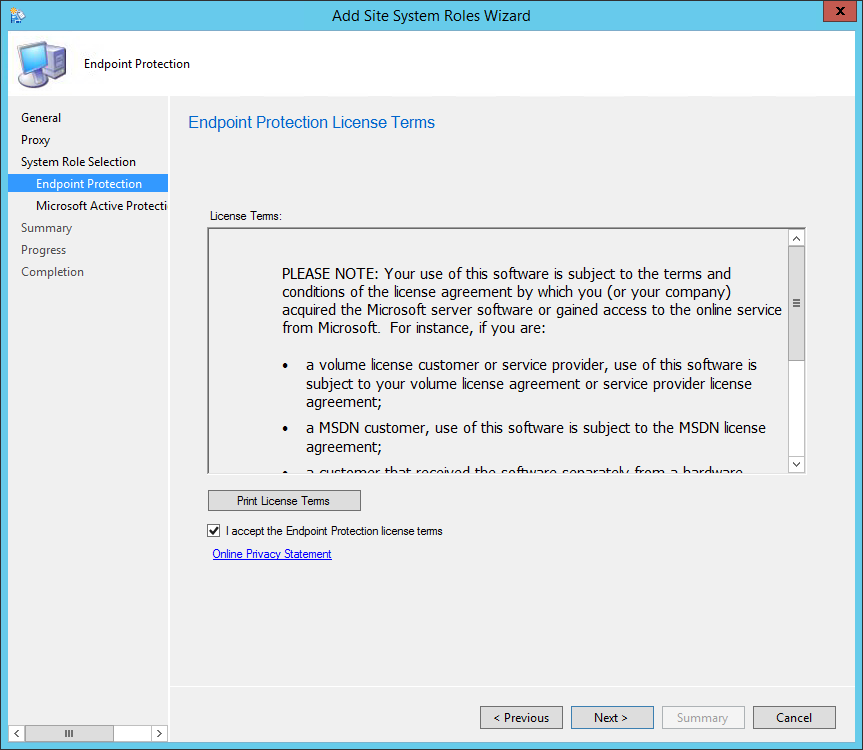 Select Do not join MAPS, click NEXT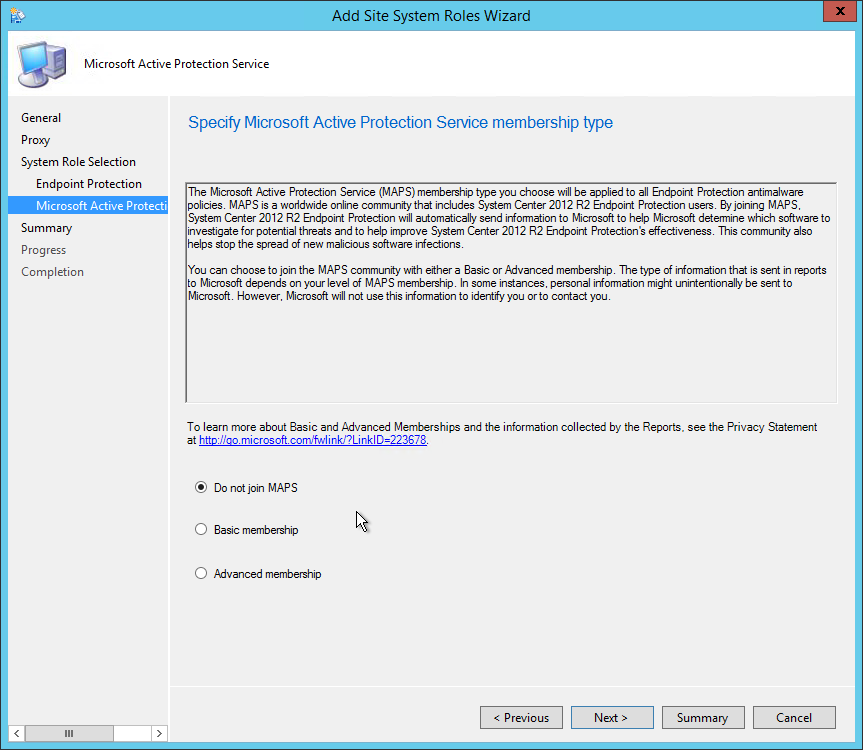 • On the Summary tab, review your settings and click Next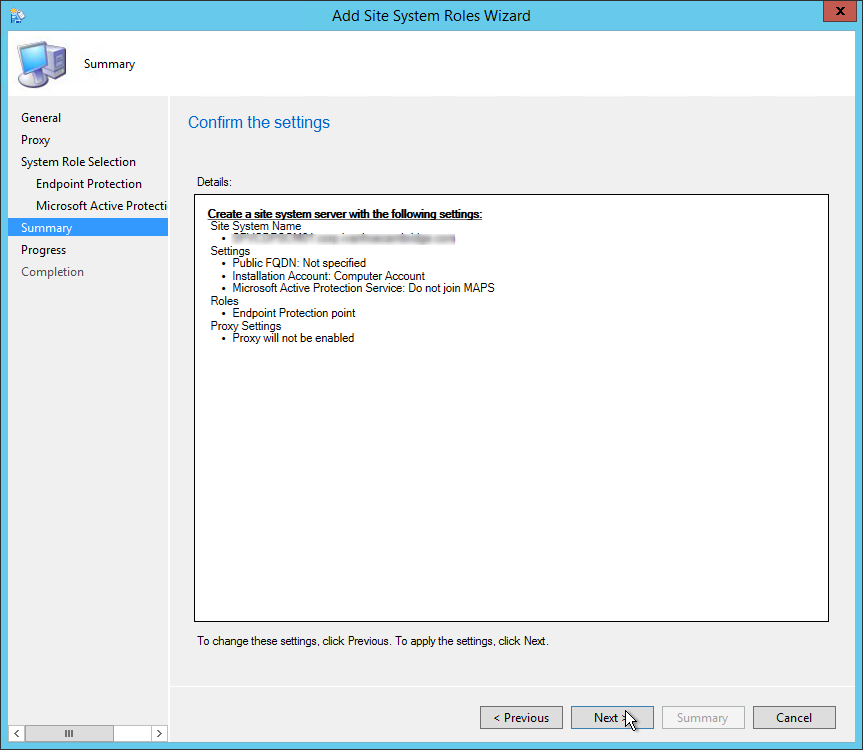 Wait for the setup to complete and click Close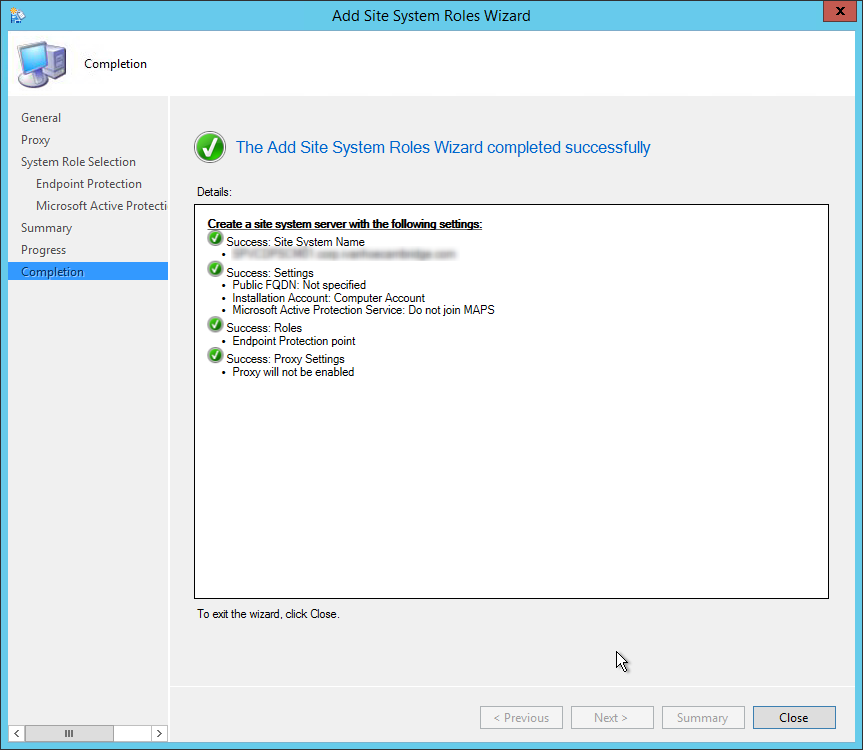 SUP Configuration
After the installation, you must add Endpoint Protection definition files in your Software Update Point.
Open the SCCM console
Navigate to Administration / Site Configuration / Servers and Site System Roles
Click the Configure Site Components button and select Software Update Point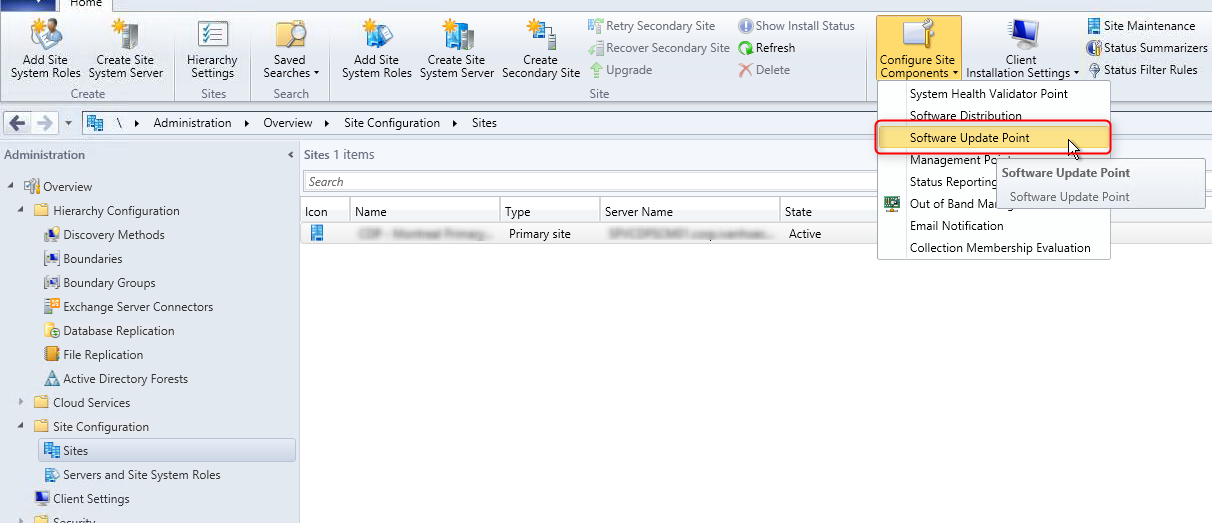 On the Product tabs, check Forefront Endpoint Protection 2010 and click Ok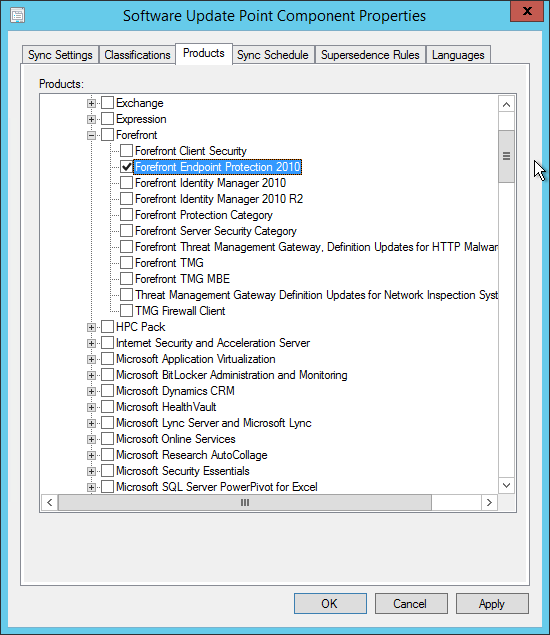 Verification
ConfigMgrInstallationPath\Logs\EPSetup.log – Detailed EP Installation status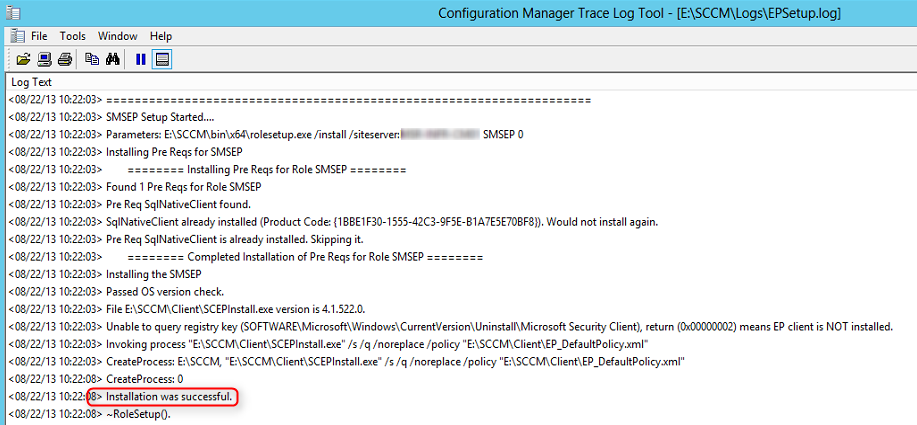 ConfigMgrInstallationPath\Logs\Wsyncmgr.log – SUP Synchronization status

You are now ready to manage EndPoint Protection using SCCM. In a future post, we will describe on to manage your anti-malware policy and definition updates.
sccm 2012 endpoint protection point