When configuring your Reporting Service on an SCCM server, one of the popular options is to configure reports to be delivered as an automatic email to recipients in your organization. Unfortunately, this option is not always available in the report Subscription wizard. What can you do when your SCCM report subscription SSRS does not list email in the drop-down menu? But first, let's define what is exactly a Reporting Services subscription :
Microsoft definition :
A Reporting Services subscription is a configuration that delivers a report at a specific time or in response to an event, and in a file format that you specify. For example, every Wednesday, save the MonthlySales.rdl report as a Microsoft Word document to a file share. Subscriptions can be used to schedule and automate the delivery of a report with a specific set of report parameter values.
You can create multiple subscriptions for a single report to vary the subscription options; for example, you can specify different parameter values to produce three versions of a report, such as a Western region sales report, Eastern region sales, and all sales.
When you first try to create an email subscription in your SCCM reporting server, you only have the Windows Share choice in the drop-down menu. Email is missing from the list.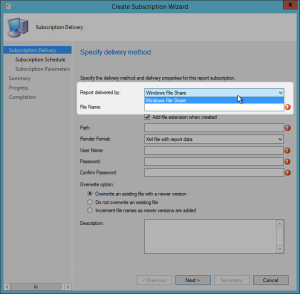 Cause
The principal cause of this issue is that your SSRS is not configured properly to send emails.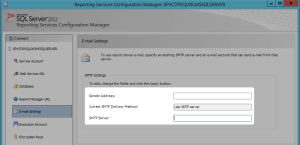 SCCM report subscription ssrs – Resolution
To fix this issue, your must configure Reporting Service Configuration Manager correctly to accept emails :
Log to your SSRS server
Open Reporting Service Configuration Manager
Click on the Email Settings tab
Enter the settings of your sender address and SMTP server
Click Apply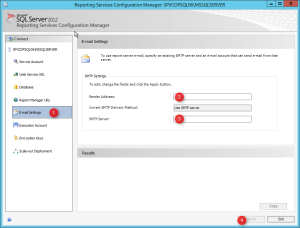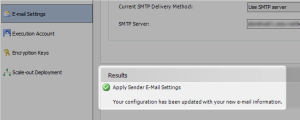 Verification
Once completed, go back to SCCM and create a new subscription. The Email option will now show in the drop-down menu.