Consulting Services
Need help with your SCCM infrastructure ? Consult our
fixed price consulting plans
to see our rates or contact us for a custom quote.
Microsoft has released a new version of SCCM Current Branch. It's now time to upgrade your environment! This post is a complete step-by-step SCCM 1710 upgrade guide. If you're looking for a complete SCCM installation guide, see our blog series which covers it all. You won't be able to install this upgrade if you are running SCCM 2012, the minimum required version is at least SCCM 1702. This version is the latest baseline version.
It's very important to keep your infrastructure up to date. You can benefit from the new features and fixes lots of issues, which some of them are important. It's also easier to upgrade to the new version since Microsoft has implemented the new model of update servicing.
SCCM 1710 New Features and Fixes
SCCM 1710 includes lots of new features and enhancements in the adoption of Windows 10 and Office 365 as well in modern management, mobile device management, site infrastructure, compliance settings, application management, software updates, reporting and device protection.
You can consult the What's new in version 1710 of System Center Configuration Manager Technet article for a full list of changes.
Here's our list of favorite features:
Co-management for Windows 10 devices
Restart computers form the Configuration Manager console
Add child task sequences to a task sequence (Woot ! My Last year MVP hackathon project)
Improvements for Run Scripts
Support for SCCM Current Branch Versions
Ensure to apply this update before you fall into an unsupported SCCM version. Read about the support end date of the prior version of the following Technet article.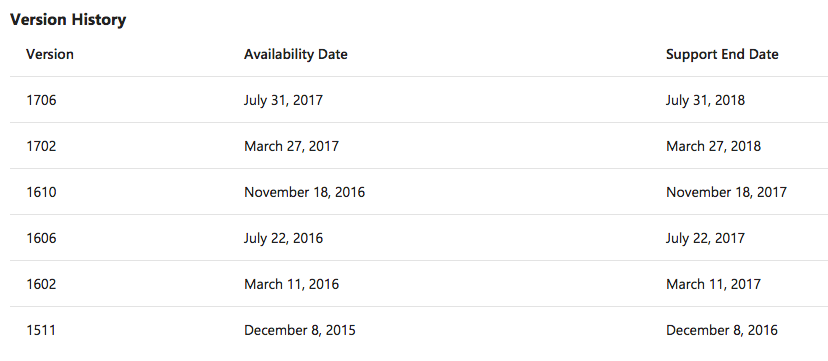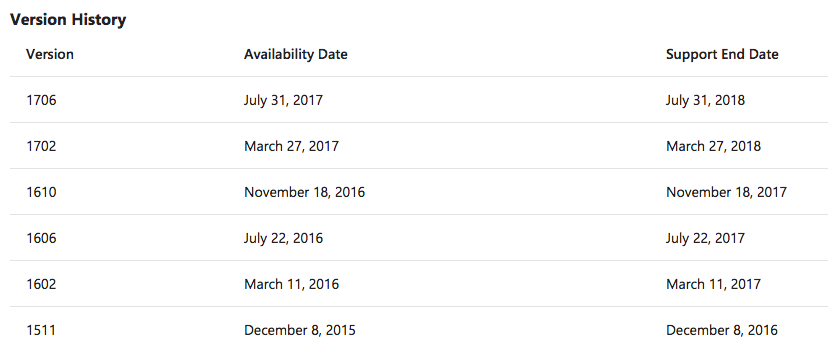 Before you Begin
Downloading and installing this update is done entirely from the console. There's no download link, the update will appear on your console once the Service Connection Point is synchronized.
If you're running a multi-tier hierarchy, start at the top-level site in the hierarchy. After the CAS upgrade, you can begin the upgrade of each child site. Complete the upgrade of each site before you begin to upgrade the next site. Until all sites in your hierarchy are upgraded, your hierarchy operates in a mixed version mode.
Before applying this update, we strongly recommend that you go through the upgrade checklist provided on Technet. Most importantly, initiate a site backup before your upgrade.
In this post, we will update a stand-alone primary site server, consoles, and clients. Before installing, check if your site is ready for the update:
Open the SCCM console
Go to Administration \ Updates and Servicing
In the State column, ensure that the update Configuration Manager 1710 is Available

If it's not available, right-click Updates and Servicing and select Check for Updates
Warning
The SCCM 1710 update is not yet available for everyone. If you need it right away you can run the Fast-Ring script and the update will show up.
If the update is not downloading, click on the button Download on the upper node. The update state will change to Downloading

You can follow the download in Dmpdownloader.log or by going to Monitoring / Updates and Servicing Status, right-click your Update Name and select Show Status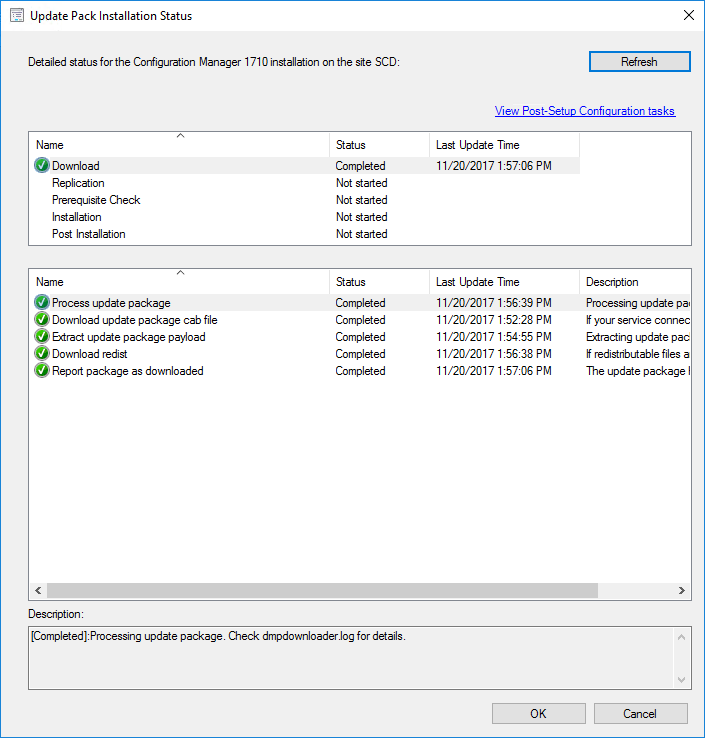 The process will first download the .CAB file and will then extract the file in the EasyPayload folder in your SCCM installation directory.

GUID : b56c84cf-f5a1-48d2-b89a-5bac6b2c983b

It can take up to 15 minutes to extract all files.

[su_note note_color="#eebebc" radius="8″]You may experience problems if the downloading status remains for a long time. You can find solutions on the net like the
MVP Anoop post
. Even though updates are becoming easier to do, this is the most common problem. Please note that starting with SCCM 1706, a reset tool has been included to help you in these situations.
MVP Kent Agerlund did a great post about the tool
.[/su_note]
SCCM 1710 Upgrade Guide
Step 1 | SCCM 1710 Prerequisite Check
Before launching the update, we recommend to launch the prerequisite check first:
Open the SCCM console
Go to Administration \ Updates and Servicing
Right-click the Configuration Manager 1710 update and select Run prerequisite check

Nothing will happen, the prerequisite check runs in the background and all menu are unavailable during the check
One way to see progress is by viewing C:\ConfigMgrPrereq.log

You can also monitor prerequisite check by going to Monitoring / Update and Servicing Status, right-click your Update Name and select Show Status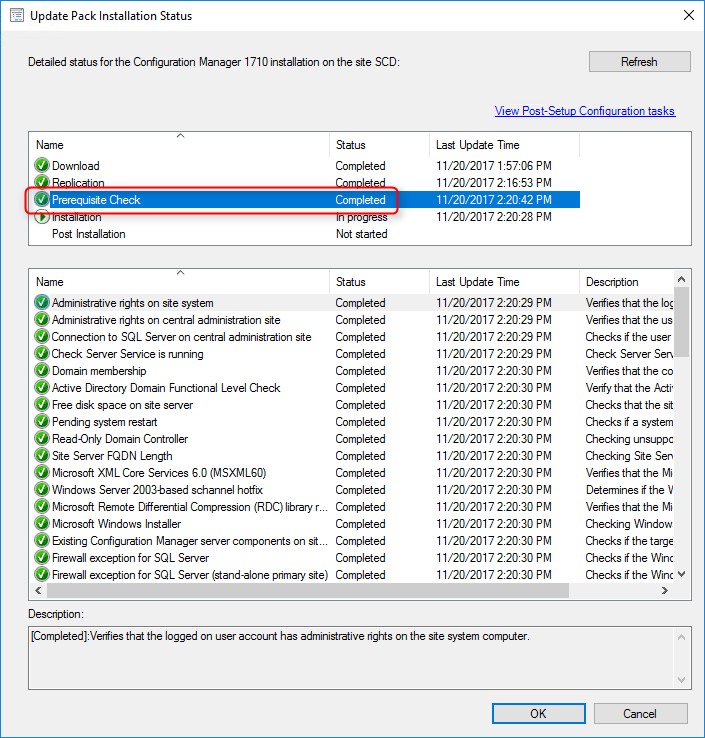 When completed the State column will show Prerequisite check passed

Step 2 | Launching the SCCM 1710 update
We are now ready to launch the SCCM 1710 update. At this point, plan about 45 minutes to install the update.
Right-click the Configuration Manager 1710 update and select Install Update Pack

On the General tab, click Next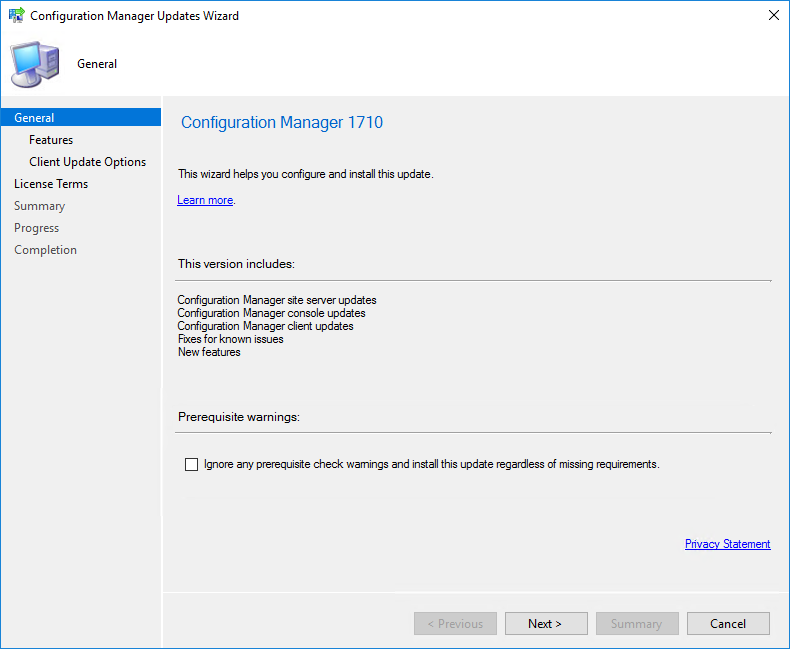 On the Features tab, checkboxes on the features you want to enable during the update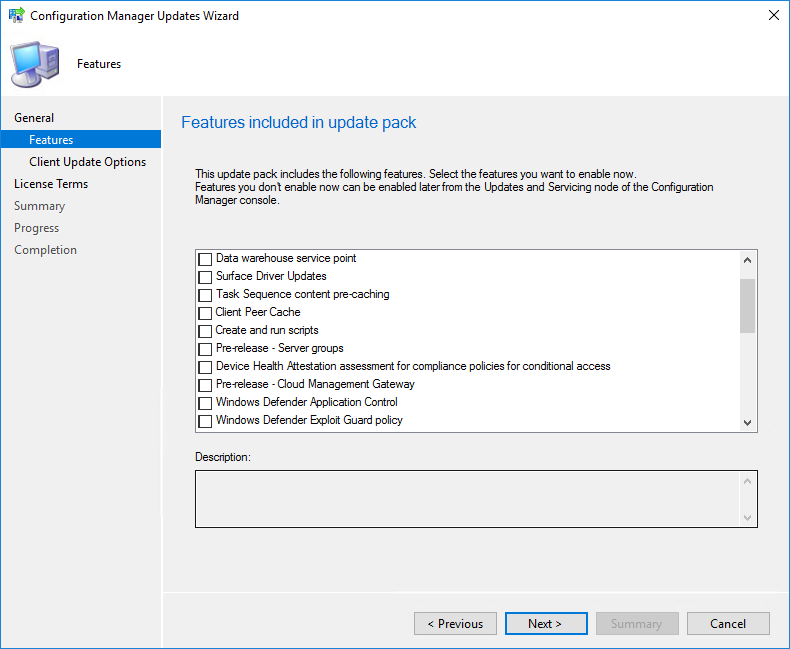 Don't worry, if you don't select one of the features now and want to enable it later, you'll be able to so by using the console in Administration \ Updates and Servicing \ Features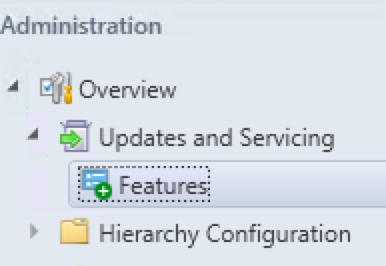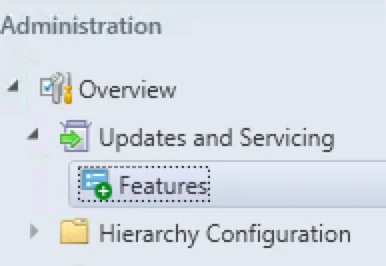 In the Client Update Options, select the desired option for your client update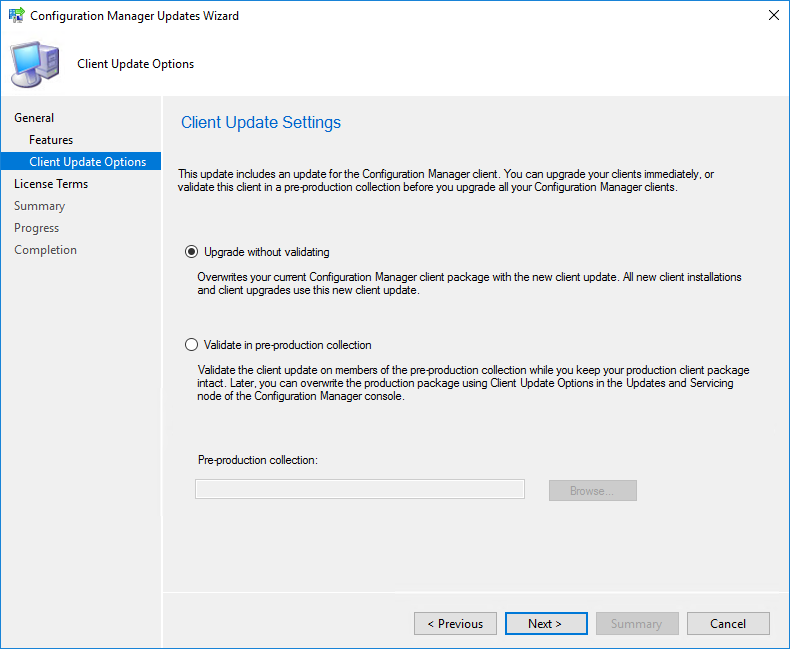 On the License Terms tab, accept the license terms and click Next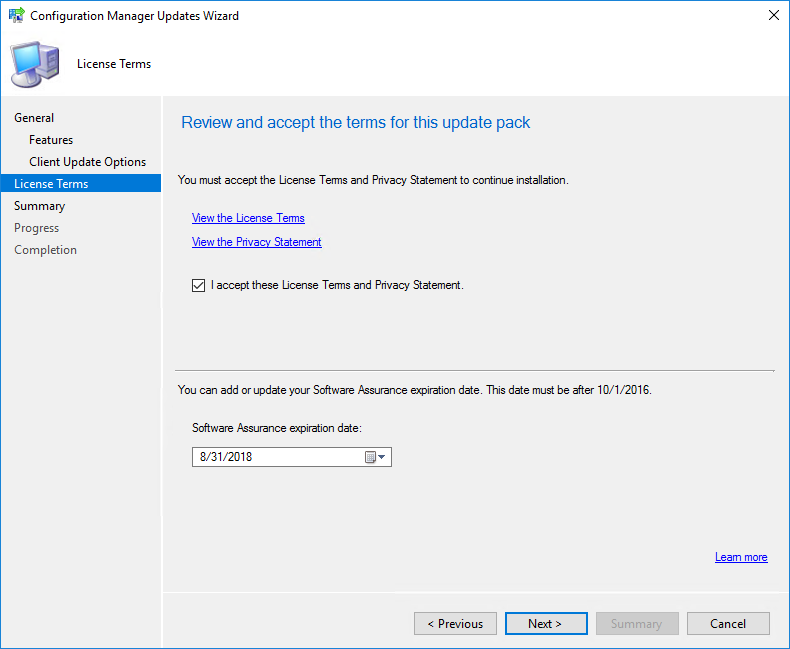 On the Summary tab, review your choices, click Next and close the wizard on the Completion tab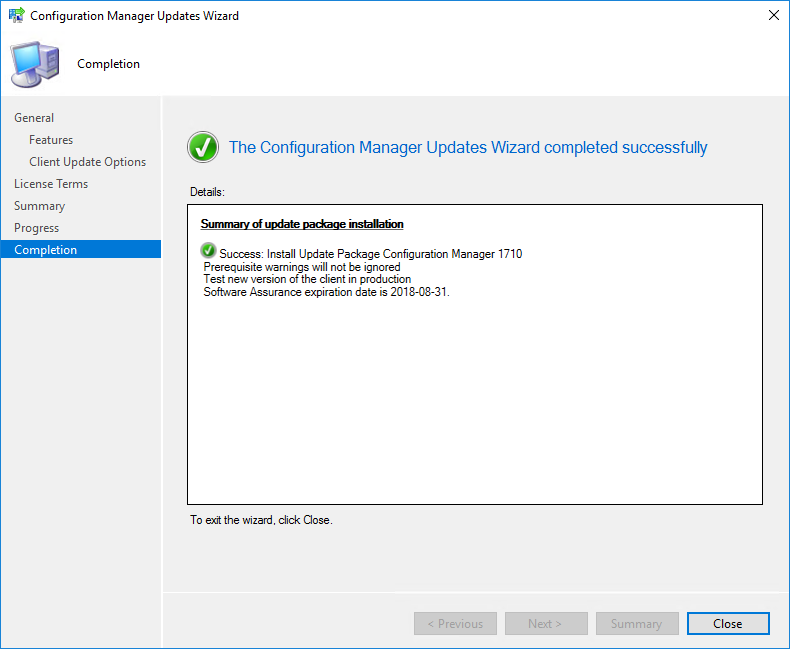 The whole process took a minute but the installation begins on the back end.
During installation, the State column changes to Installing

We suggest you monitor the progress, by navigating to Monitoring / Updates and Servicing Status, right-click your Update Name and select Show Status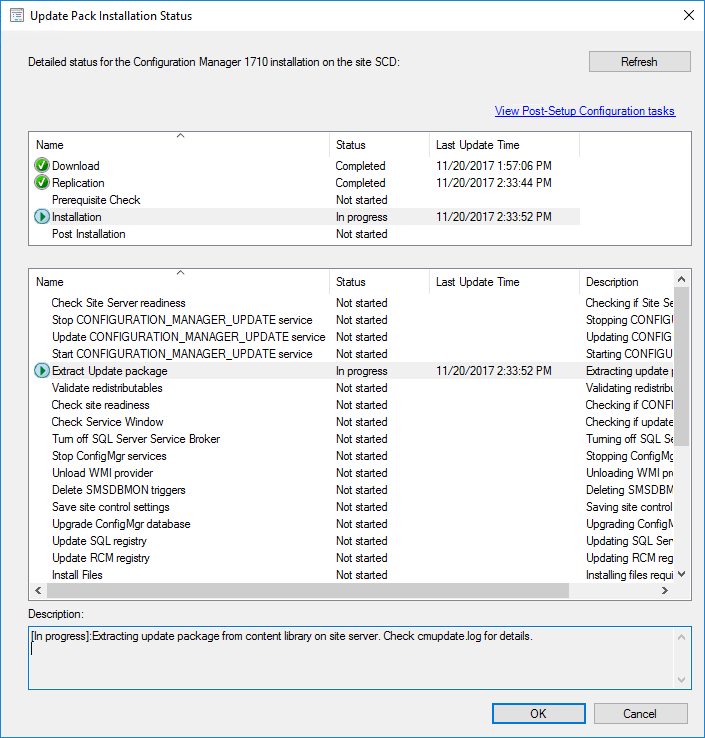 Unfortunately, the status is not updated in real time. Use the Refresh button to update.
Open the SCCM log SCCM Installation Directory\Logs\CMUpdate.log with CMTrace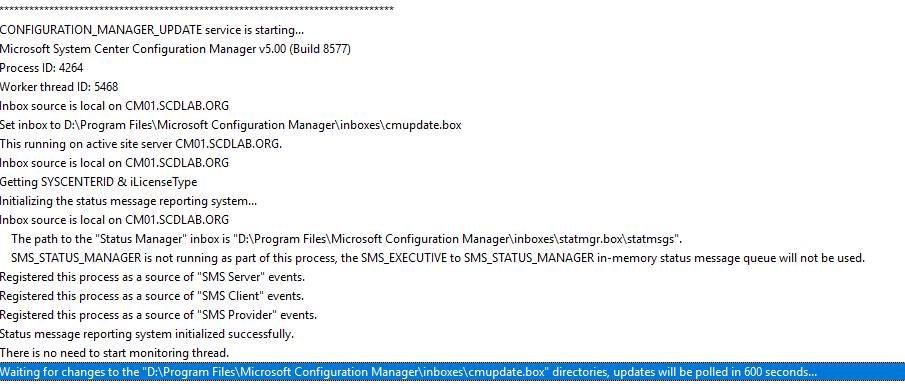 [su_note note_color="#eebebc" radius="8″]We've done numerous SCCM upgrades. Some installation start a couple of minutes after you complete the wizard but we've seen some installation starts after a 10 minutes delay. Do not reboot or restart any services during this period or your update can be stuck in "Prerequisite check passed" status. There's actually no officially documented methods by Microsoft to fix that. Patience is the key![/su_note]
When completed, you'll notice the message There are no pending update package to be processed in the log file
Monitoring / Updates and Servicing Status, right-click your Update Name and select Show Status, the last step will be Installation Succeeded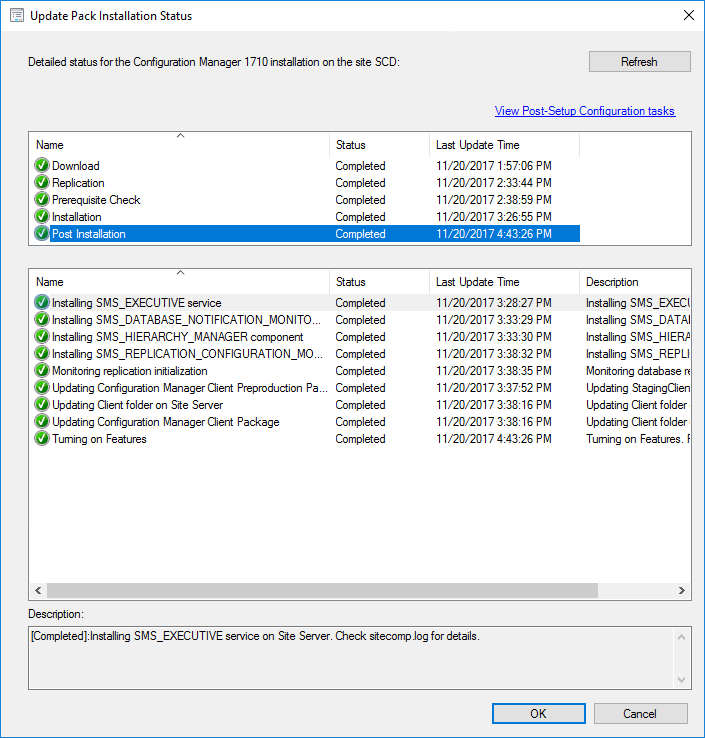 Refresh the Updates and Servicing node in Administration, the State column will be Installed

Updating the Outdated Consoles
As a previous Cumulative update, the console has an auto-update feature. At console opening, if you are not running the latest version, you will receive a warning and the update will start automatically.
Since all updates operations were initiated from the console, we didn't close it during the process. We received a warning message when clicking certain objects. You will have the same message when opening a new console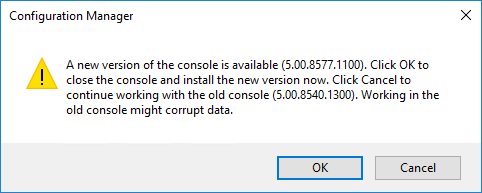 Click OK,  console update will start automatically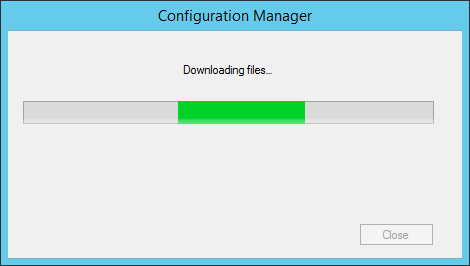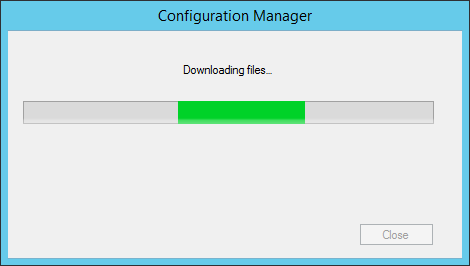 Wait for the process to complete. You can follow the progress in C:\ConfigMgrAdminUISetup.log and C:\ConfigMgrAdminUISetupVerbose.log. Once completed, the console will open and you'll be running the latest version
Verification
Consoles
After setup is completed, verify the build number of the console. If the console upgrade was successful, the build number will be 5.0.8577.1000 and the version is now Version 1710 .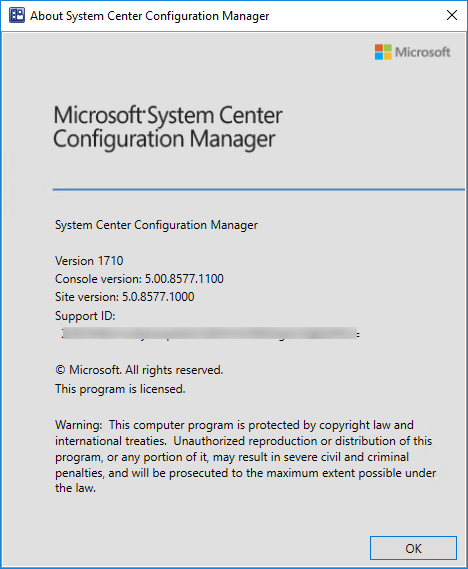 Servers
Go to Administration \ Site Configuration \ Sites
Right-click your site and select Properties
Verify the Version and Build number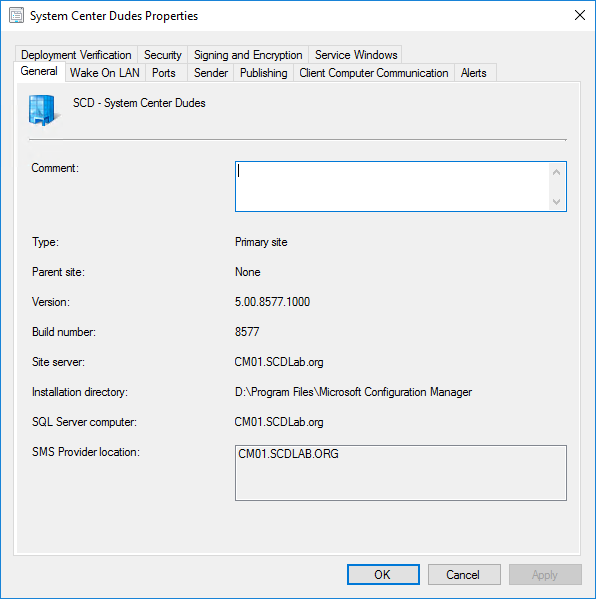 Clients
The client version will be updated to 5.00.8577.1003 (after updating, see section below)
SCCM 1710 Client Package distribution
You'll see that the 2 client packages are updated:
Navigate to Software Library \ Application Management \ Packages


Check if the update is successful, otherwise, select both packages and initiate a Distribute Content to your distribution points
Boot Images
Boot images will automatically update during setup. See our post on upgrade consideration in a large environment to avoid this if you have multiple distribution points.
Go to Software Library / Operating Systems / Boot Images
Select your boot image and check the last Content Status date. It should match your setup date
Updating the Clients
Our preferred way to update our clients is by using the Client Upgrade feature: (You can refer to our complete post documenting this feature)
Open the SCCM Console
Go to Administration / Site Configuration / Sites
Click the Hierarchy Settings in the top ribbon
Select Client Upgrade tab
The Upgrade client automatically when the new client update is available check box is enable
Review your time frame and adjust it to your needs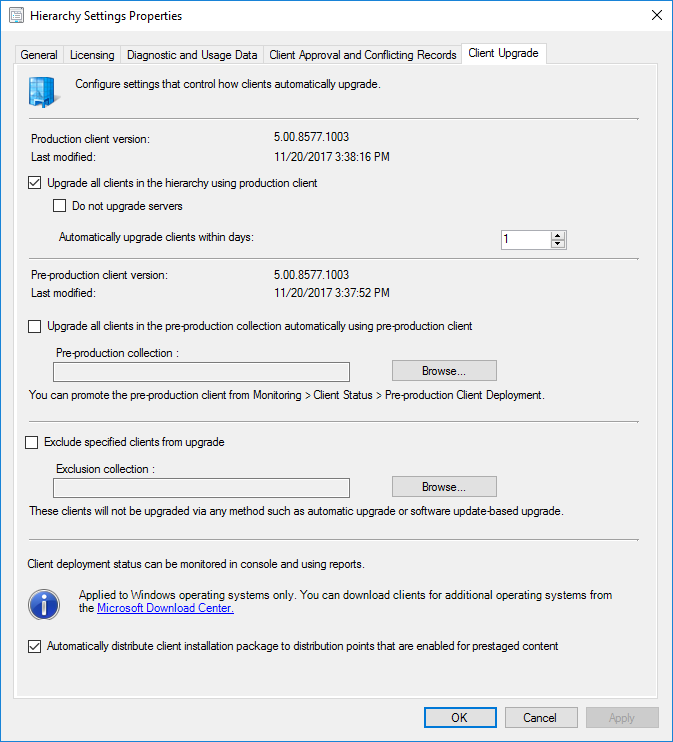 Monitor SCCM Client Version Number
SCCM Reports Client Version
You can see our SCCM Client version reports to give detailed information about every client version in your environment. It's the easiest way to track your client updates.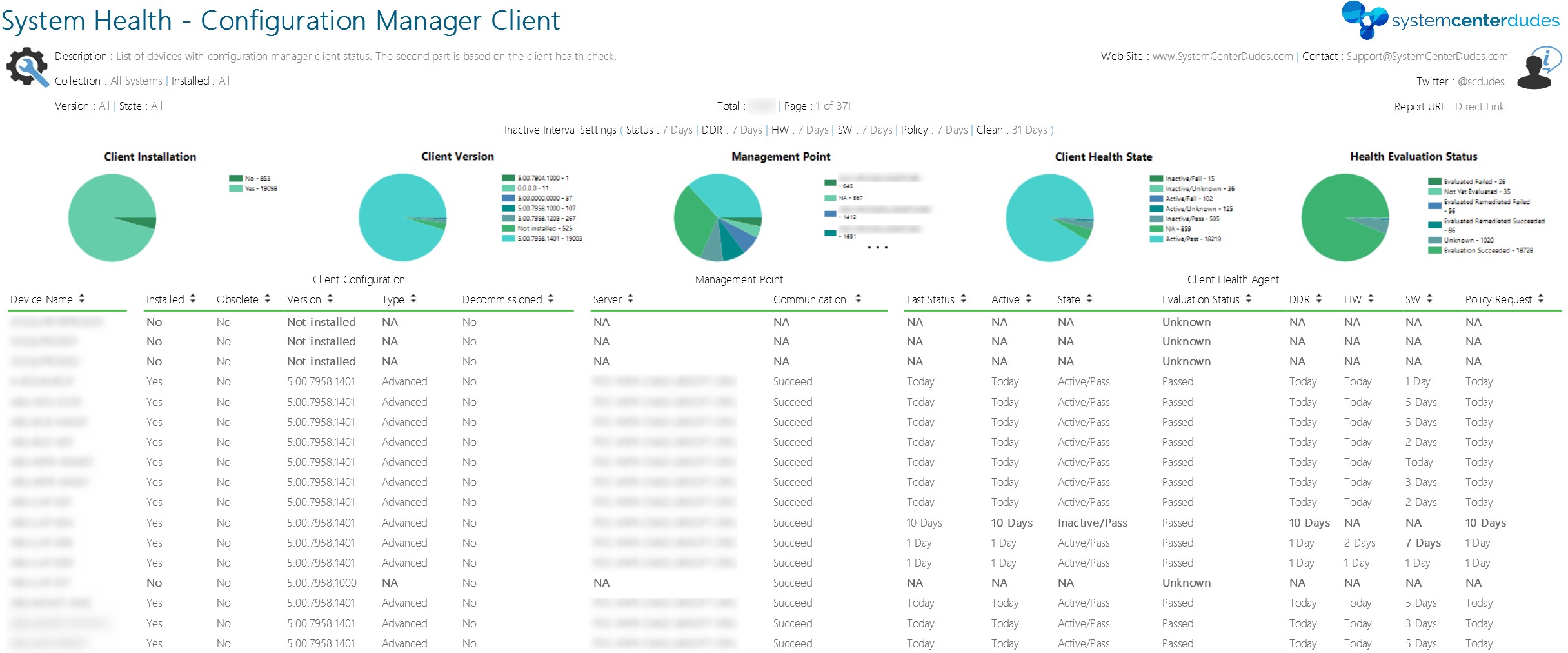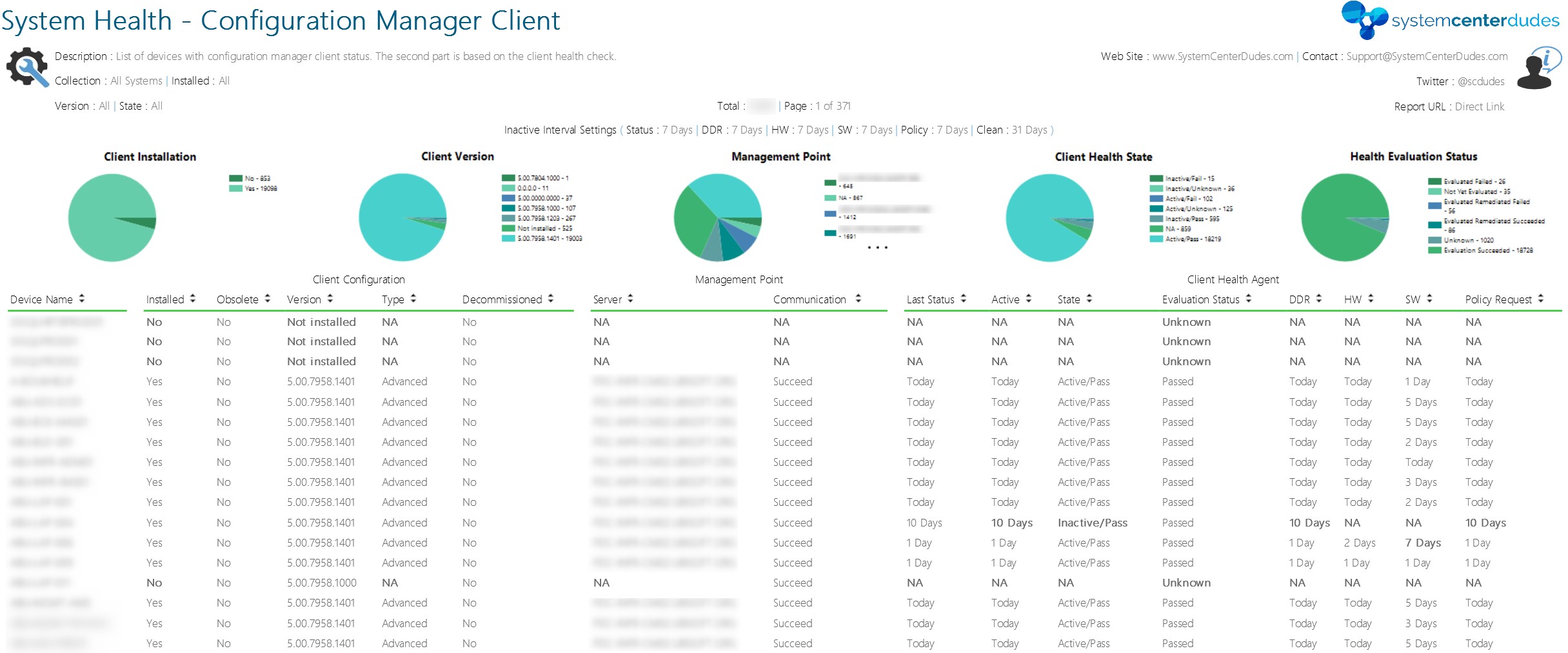 Collections
In conclusion, you can create a collection that targets clients without the latest client version because is very useful when it comes to monitoring non-compliant client.
Here's the query to achieve this: (You can also refer to our Set of Operational Collection Powershell Script which contains this collection)
select SMS_R_SYSTEM.ResourceID,SMS_R_SYSTEM.ResourceType,SMS_R_SYSTEM.Name,SMS_R_SYSTEM.SMSUniqueIdentifier,SMS_R_SYSTEM.ResourceDomainORWorkgroup,SMS_R_SYSTEM.Client from SMS_R_System where SMS_R_System.ClientVersion != '5.00.8577.1003' 
Happy updating!!