As part of a move away from standard OS deployment with SCCM toward Windows Autopilot with Intune, one of the usual key component is managing the installation of Office 365. Intune provides a built-in way of creating the application.
While the end result will remain the same as other methods of installing Office 365, one of the great benefits of using this method is that it can automatically install the latest build available for the chosen channel, without a need for administrative modifications.
In this post, we will detail how to prepare Office 365 application with Intune.
This post is part of a series on Windows Autopilot that will be published in the following weeks. In the next posts, we will cover the following subjects :
How to use Windows Update for Business
How to GPO with Microsoft Intune
Prepare Intune Office 365 client app
Browse to Intune/Client apps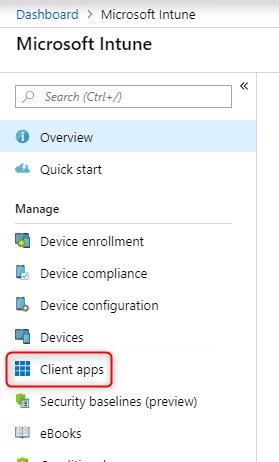 Select Apps and choose Add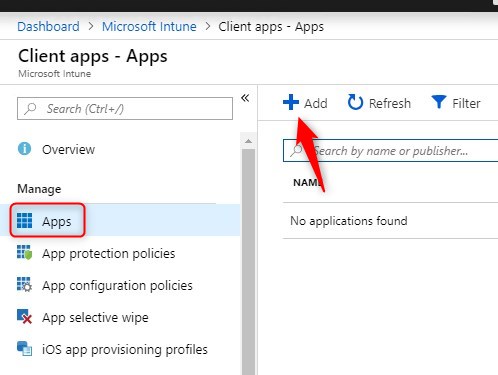 Select Windows 10 under Office 365 Suite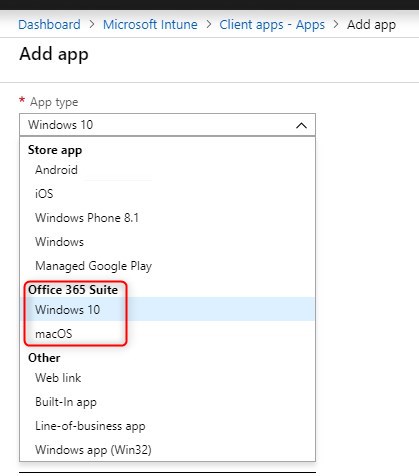 First, let's choose the use the Configuration designer or Enter XML data, to use a custom XML file like it was done without Intune.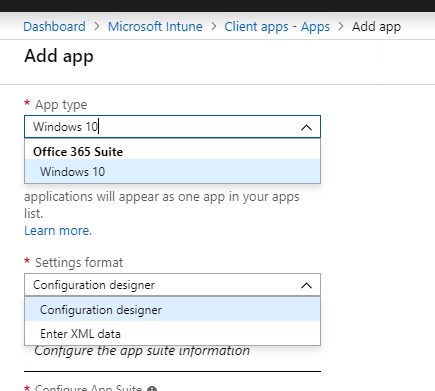 Next we configure the various information, including the Suite Name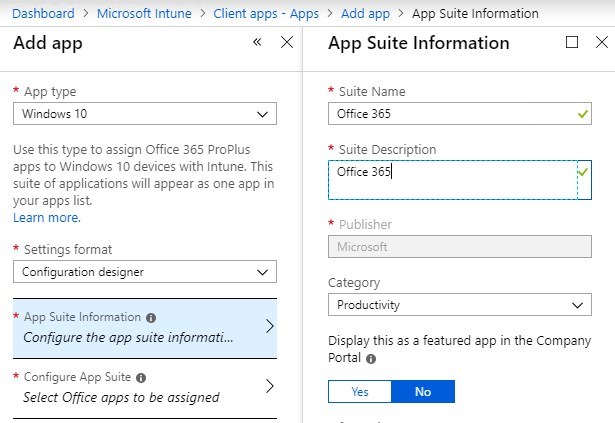 Select the Office apps to be included or excluded from the installation.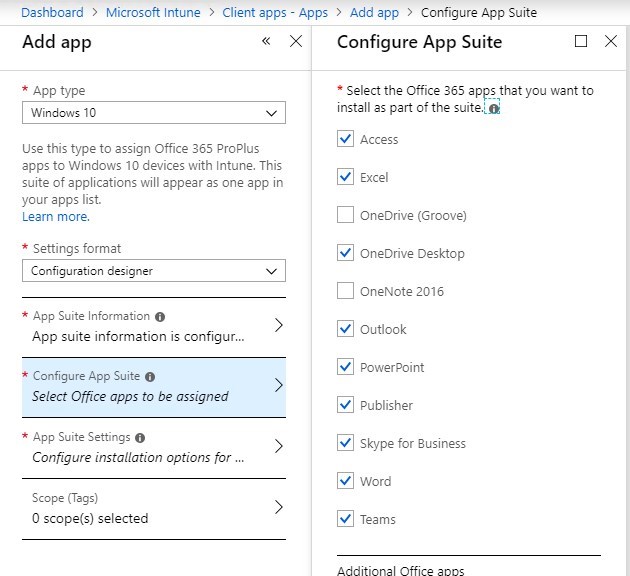 Next, we can select the channel, architecture, and other important configuration, just like it was done with the Office configuration tool
Important Info
If you wish to convert an actual 32-bit installation to 64-bit, you will need a provide the configuration via the Enter XML data wizard. See our post about changing 32-bit to 64-bit for help on the XML configuration.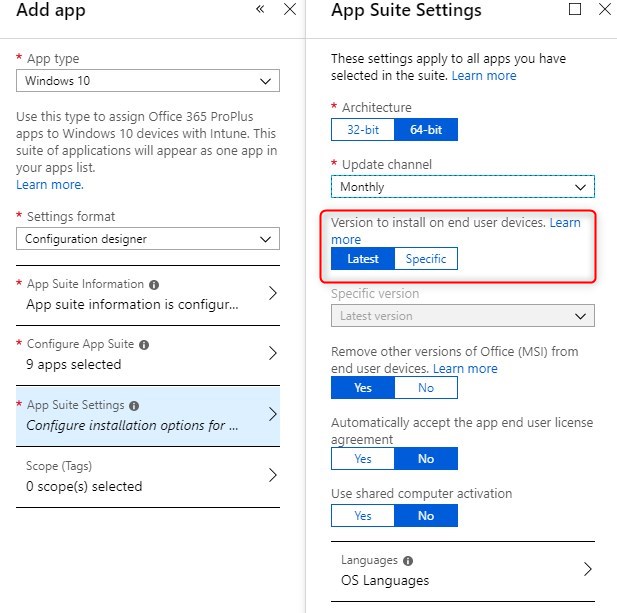 Once completed, the app can be assigned just like any other applications.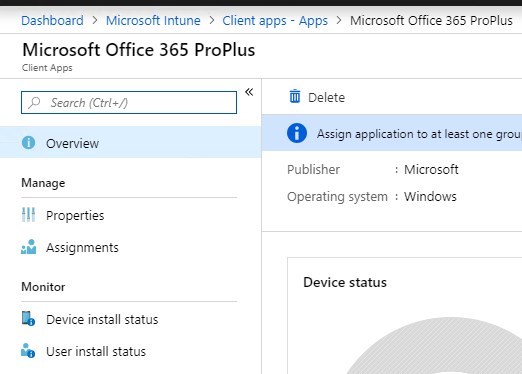 Intune Office 365 deployment
When using this deployment method, it will take advantage of the Enrollment status page when using Windows Autopilot. This means that computer being configured by Windows Autopilot will prevent a user from login in until Office is actually installed on the computer.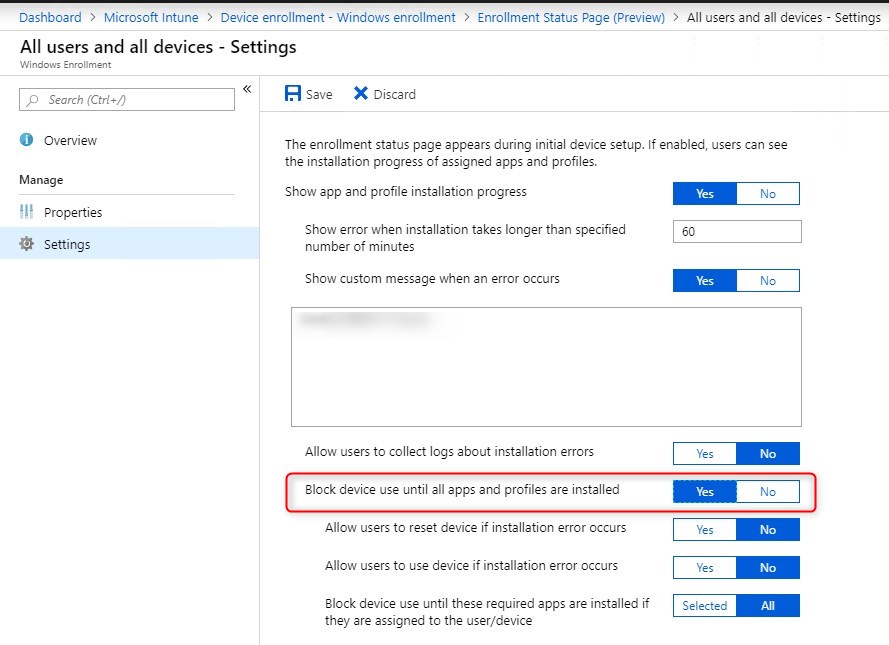 Otherwise, the end-user experience will be the exact same as using SCCM to deploy Office 365.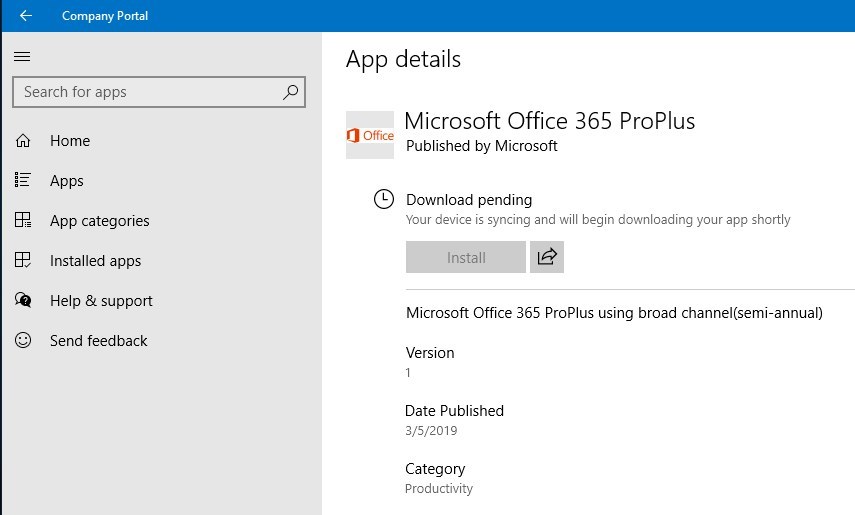 For more details, see Microsoft docs
[ratings]