Starting with SCCM 1906 you can install applications to a device in real-time. This feature can help reduce the need for separate collections for every application which is a common scenario in many enterprises.
Using this method, a client receives no policy. The app won't appear in Software Center and a user can't install the app when you create the deployment.
After you initiate the action to install the app, the user now sees it in Software Center can install it and see its installation status.
Prerequisites
Before you can use the feature, you need to enable the optional feature in the Administration pane.
Open the SCCM Console
Go to Administration / Updates and Servicing / Features
Right-click and select Turn-on on the Approve application requests for users per device feature
Once done, close the Console and re-open it

SCCM Install applications device real-time
Once the console has been restarted, you now need to select which applications will be available when you'll select the action to Install an application on a device.
To do so, you need to create an Available Deployment on a collection which contains your devices. As stated in the introduction, this deployment won't be visible to the user on their devices. In our example, we'll deploy 7Zip on a specific collection but you could use all your devices for simplification purpose. Be sure to fully test the feature before doing so.
Create Deployment
In the Software Library / Application Management / Applications
Right-click your application and select Deploy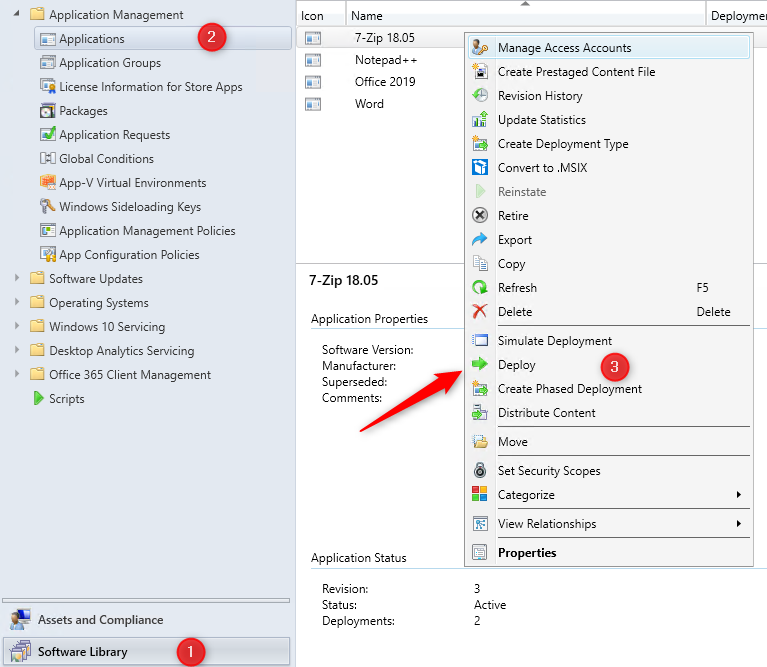 Select your deployment collection, click Next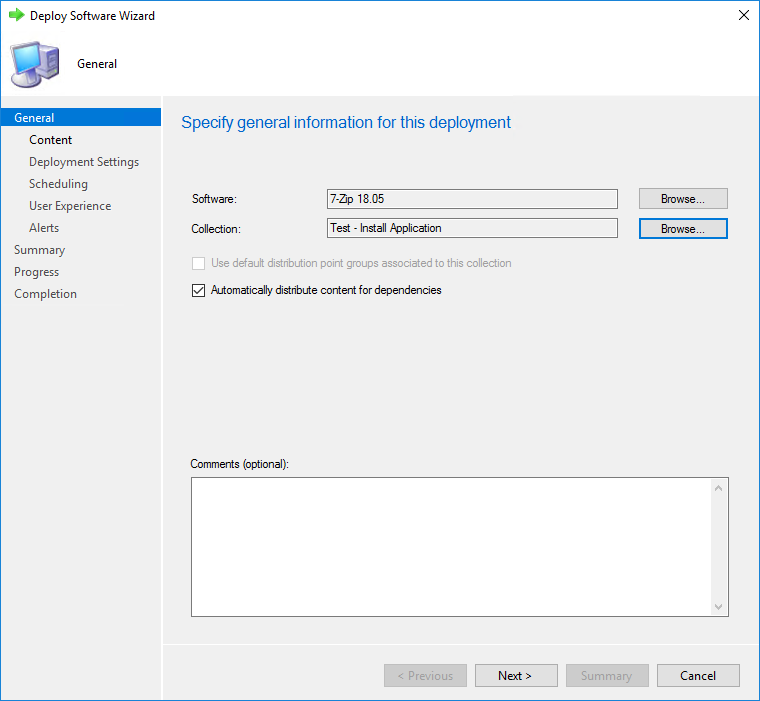 In the Content pane, ensure that your application is sent to your distribution point, click Next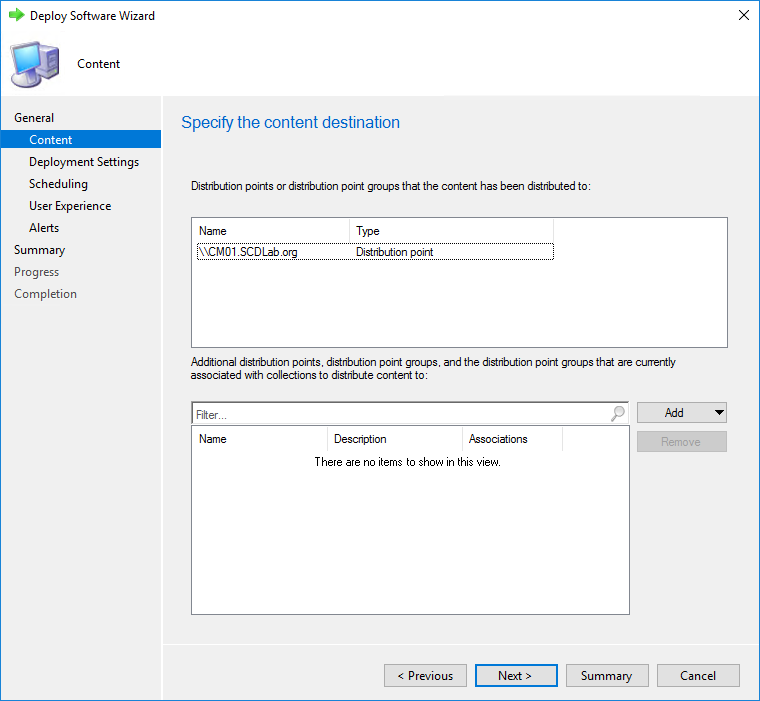 In the Deployment Settings
Select Purpose: Available
Check the An administrator must approve a request for this application on the device checkbox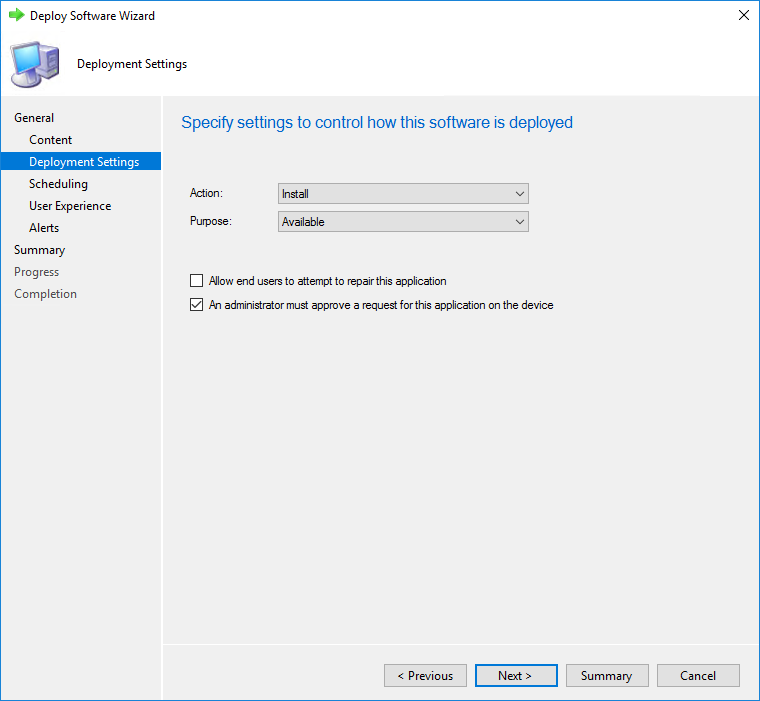 In the Scheduling pane and User Experience, leave it as is and complete the Deploy Software Wizard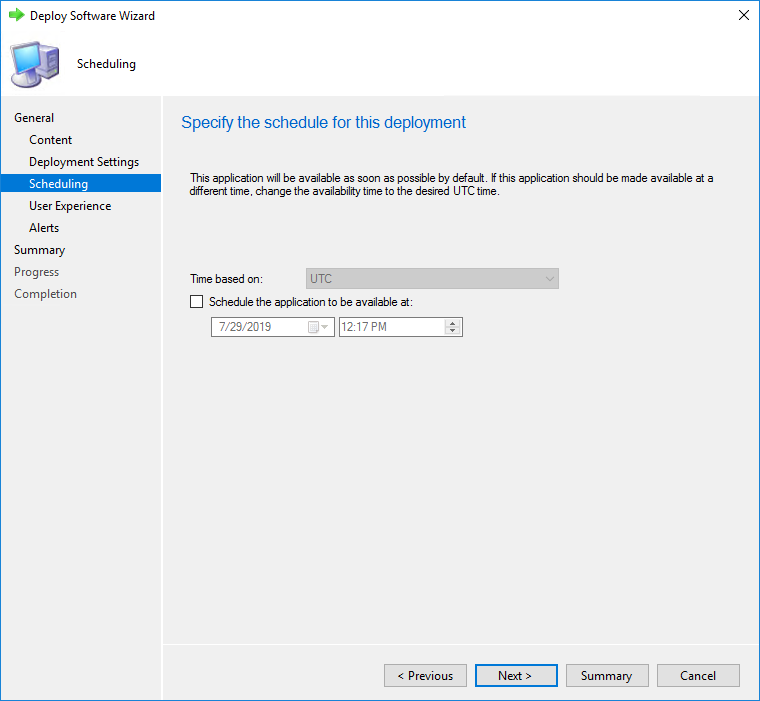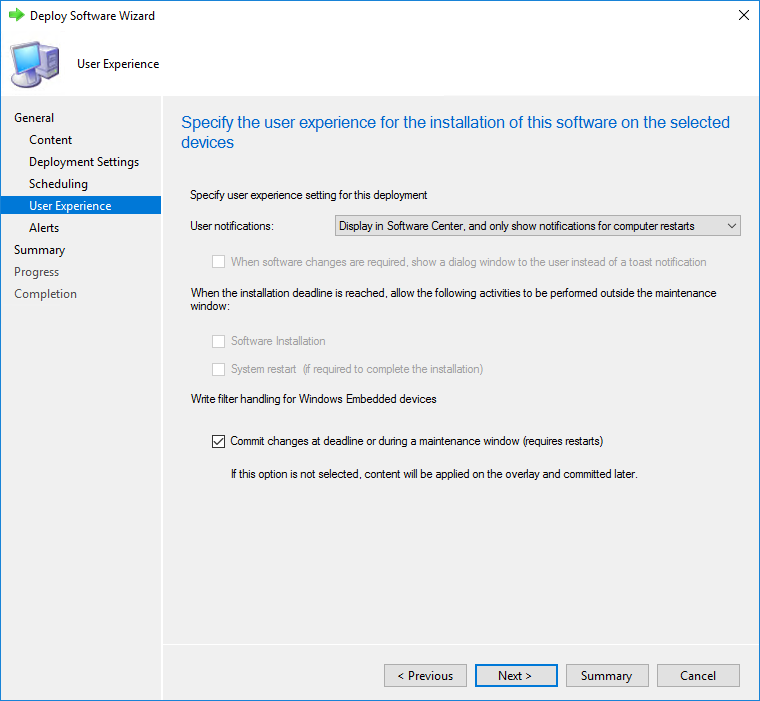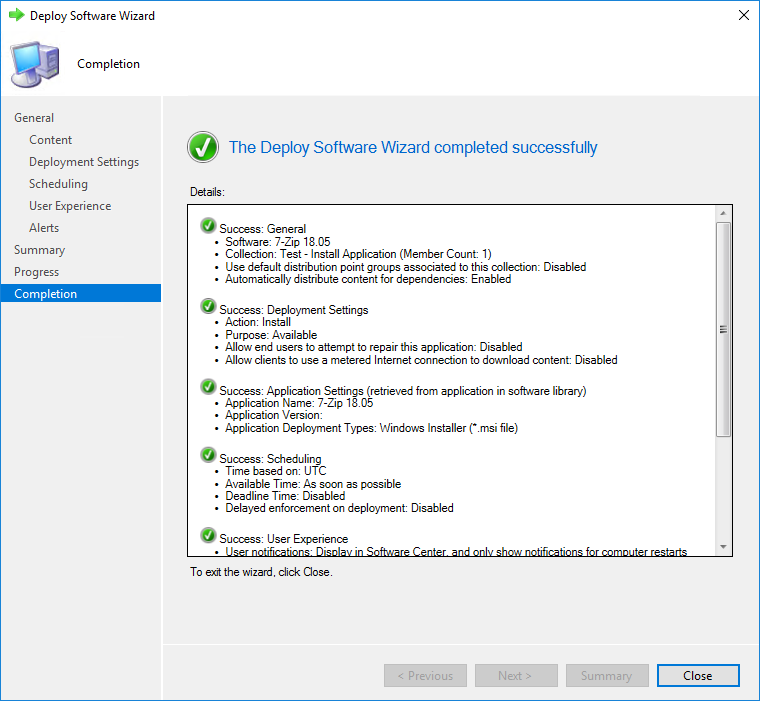 Now the Application is ready to be selected and deploy easily to all devices which are member of this collection. This can help reduce the need for separate collections for every application.
On a devices, the Software Center is not showing the Application, this is the default and expected behaviour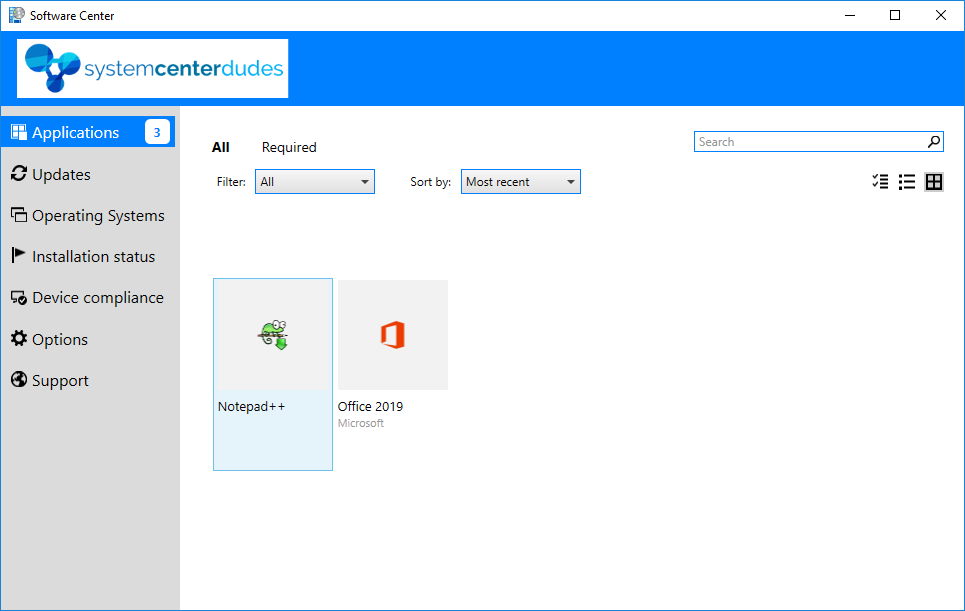 Initiate installation on a device
We will now trigger the new Install Application action directly on the device to show the process
In Assets and Compliance / Devices
Right-Click the desired device and select Install Application

A new wizard opens and you can select any application that has a deployment (see the previous version) and click Ok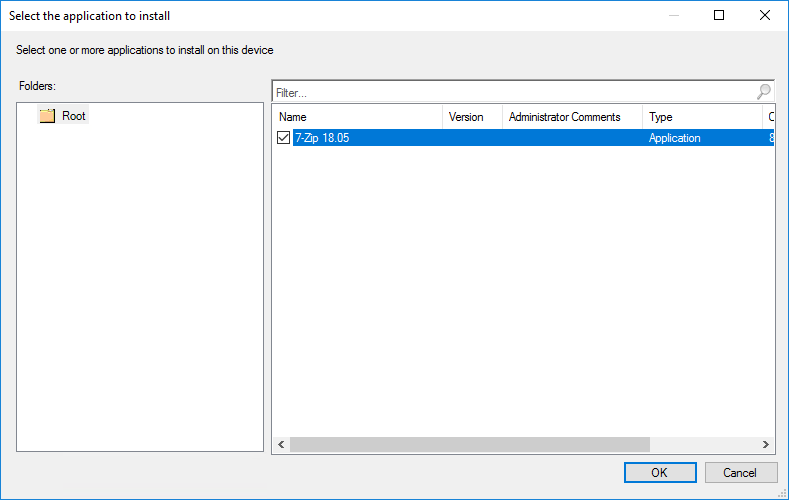 Once selected, the application appears Automatically in the device Software Center. No need to refresh policy. The user can now select the Application and Install it.
In our test, the application appears after 5 seconds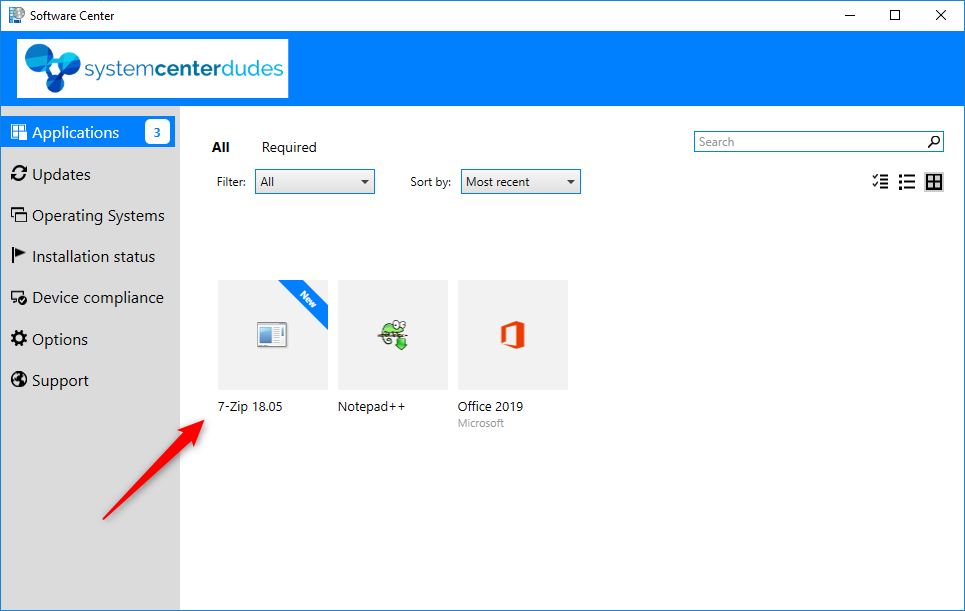 Monitoring the deployment
You can monitor the deployment as any other "normal" deployment using the Monitoring / Deployments pane

Cancel the Application deployment
If desired, you can cancel the deployment on the device simply by Denying the Approval request
Go to Software Library / Application Management / Approval Requests
Right-click your Application Request and select Deny