Windows Autopilot is a new and emerging solution designed that allows to setup and pre-configure Windows devices for your environment using Azure and Intune. The goal of Autopilot is to reduce the Os deployment complexity. If done correctly, a user logs to an out-of-box computer, logs on his computers with his ADD user account and applications and configurations gets deployed. All that with minimum infrastructure requirements.
When announced a couple of months ago, Autopilot has its flaws but it's improving very fast. One of those flaws was that device importation was made from the Windows Store for Business or the Microsoft Partner Center. Those days are over since you can now import your device directly from Microsoft Intune.
Update 2018/04/09 – Intune now uses the same format as the Microsoft Store for Business, so you can directly upload a CSV created by the Get-WindowsAutoPilotInfo script.
Microsoft Intune Autopilot device import
Log to your Azure Portal and Launch Microsoft Intune
From the Intune portal, select Device enrollment / Windows enrollment / Devices
In the Windows Autopilot Devices pane, select Import on the top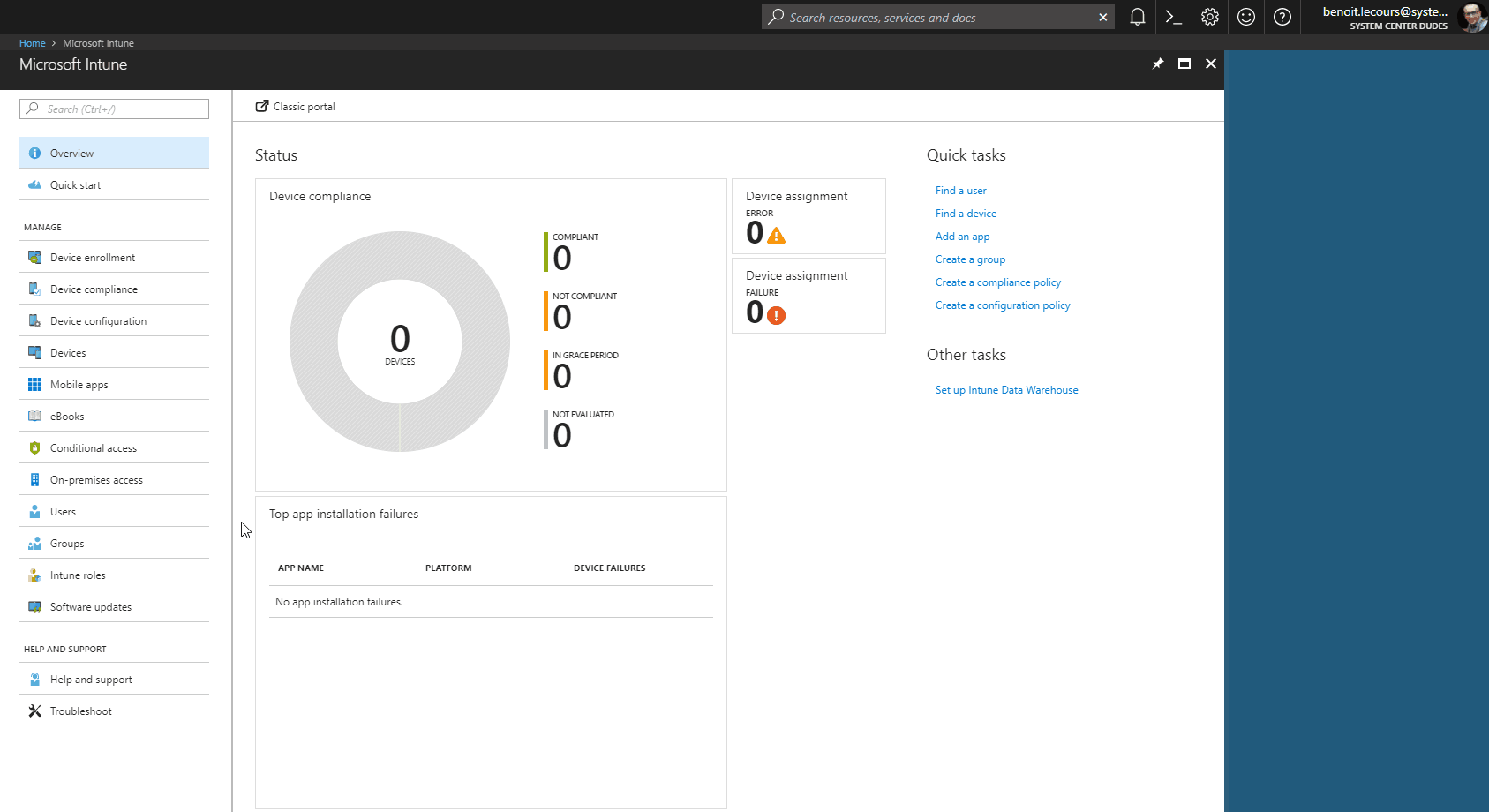 From there, you need to select a .CSV file. It's not possible to import a single device manually.
As shown in the portal, the CSV file has some formatting requirements :
<Serial Number>, <Windows Product ID>, <Hardware Hash>, <Order ID>
175 rows maximum allowed
This means that you need the Serial Number, Windows Product ID, Hardware Hash and Order ID separated by a comma. You cannot have more than 175 rows/devices in the CSV.
Hopefully, there a good script is already available in Windows to get this information… but it's not yet adapted for Microsoft Intune. The OrderID is not generated by the script so it needs to be added manually and the header is invalid.
From a Windows 10 1703+ computer
Start Windows PowerShell as Administrator
Run the following command: Install-Script -Name Get-WindowsAutoPilotInfo
This action places the script into the folder C:\Program Files\WindowsPowerShell\Scripts
Run the script : Get-WindowsAutoPilotInfo -Outputfile C:\temp\SCD.csv
The script will output the result in the C:\temp\SCD.csv file
Open the CSV file add an OrderID at the end (,1) and remove the header
Before change : (Invalid header and no OrderID at the end)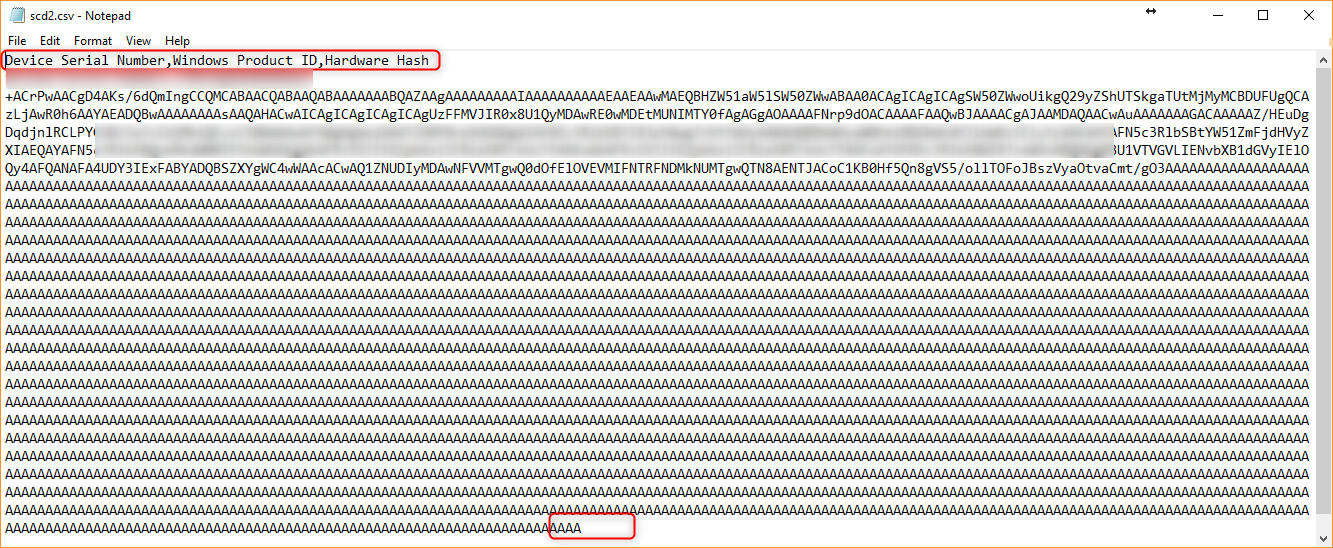 After (Remove header and add OderID)

Back in the Microsoft Intune Portal, select your CSV file and select Import at the bottom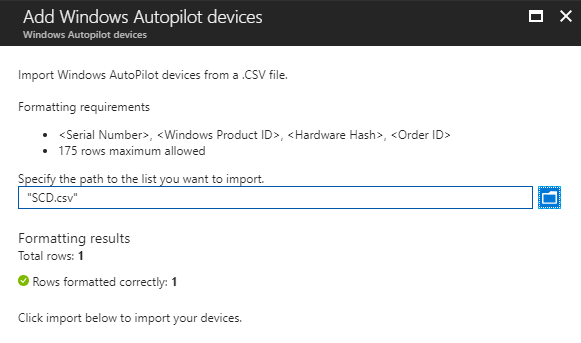 You will receive an Import notification. It will take about 5-10 minutes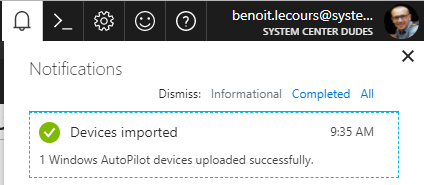 It will take a moment to show in your device list but will eventually appear. The device will also be visible from the Windows Store for Business portal. The device is now ready to use in an Autopilot deployment.