Download and own this SCCM Installation Guide in a single PDF file.


The PDF file is a 162 pages document that contains all informations to install and configure SCCM Current Branch. Use our products page or use the button below to download it .
In this part of SCCM 2012 and SCCM 1511 blog series, we will describe how to perform an SCCM Service Connection Point Installation. The Service Connection Point is a new site system role that serves several important functions for the SCCM hierarchy.
It might affect how you configure this site system role:
Manage mobile devices with Microsoft Intune– This role replaces the Windows Intune connector used by previous versions of SCCM, and can be configured with your Intune subscription details
Manage mobile devices with on-premises MDM– This role provides support for on-premises devices you manage that do not connect to the Internet
Upload usage data from your Configuration Manager infrastructure– You can control the level or amount of detail you upload
Download updates that apply to your Configuration Manager infrastructure – Only relevant updates for your infrastructure are made available, based on usage data you upload
Site System Role Placement in Hierarchy
Each hierarchy supports a single instance of this role. The site system role can only be installed at the top-tier site of your hierarchy (On a Central Administration Site or a stand-alone Primary Site).
SCCM Service Connection Point Installation
The SCCM 1511  installation or upgrade wizard will ask to install the Service Connection Point. If you select to skip the role installation, you can manually add it to SCCM using the following steps.
Go to Administration / Site Configuration / Servers and Site System Roles
Right click the Site System you wish to add the role
Click Add Site System Role in the Ribbon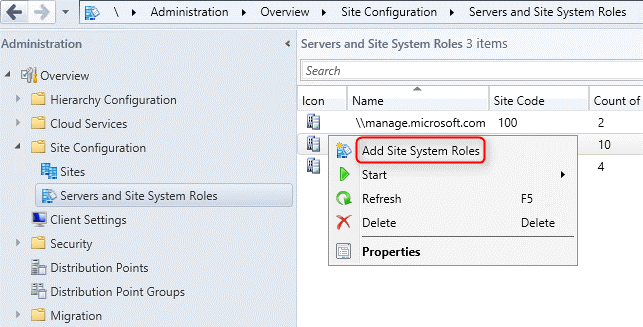 On the General tab, click Next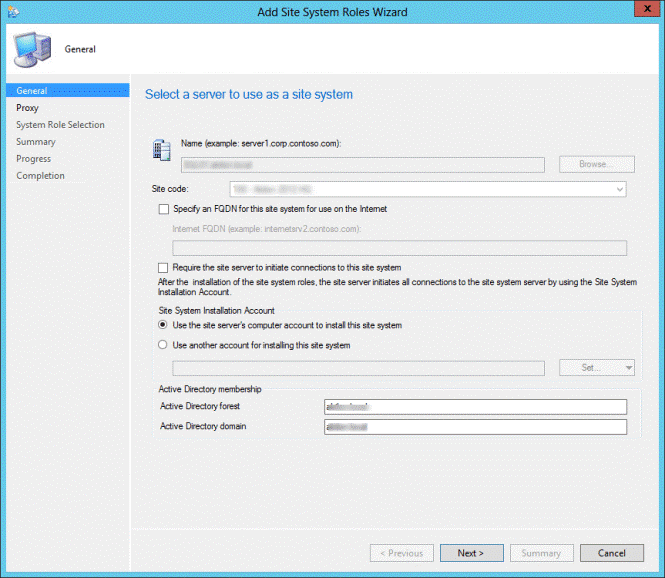 On the Proxy tab, click Next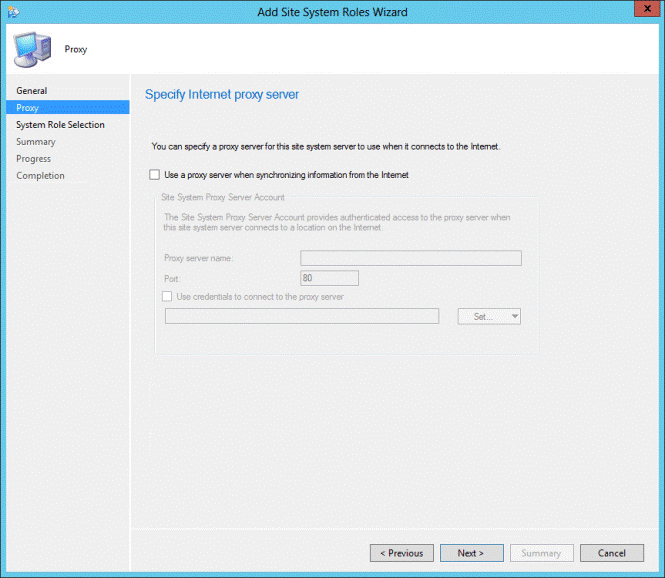 On the Site System Role tab, select Service Connection Point and click Next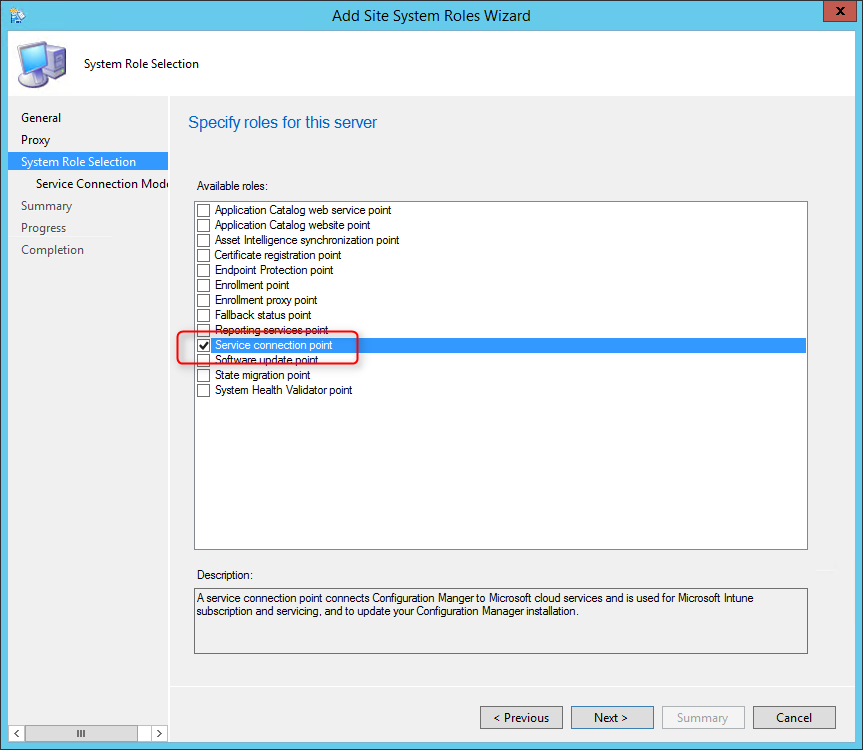 On the Service Connection Mode, select the desired option :

In Online mode, the Service Connection Point automatically downloads updates that are available for your current infrastructure and product version, making them available in the SCCM console
In Offline mode, the Service Connection Point does not connect to the Microsoft cloud service and you must manually use the service connection tool when your Service Connection Point is in Offline mode to import available updates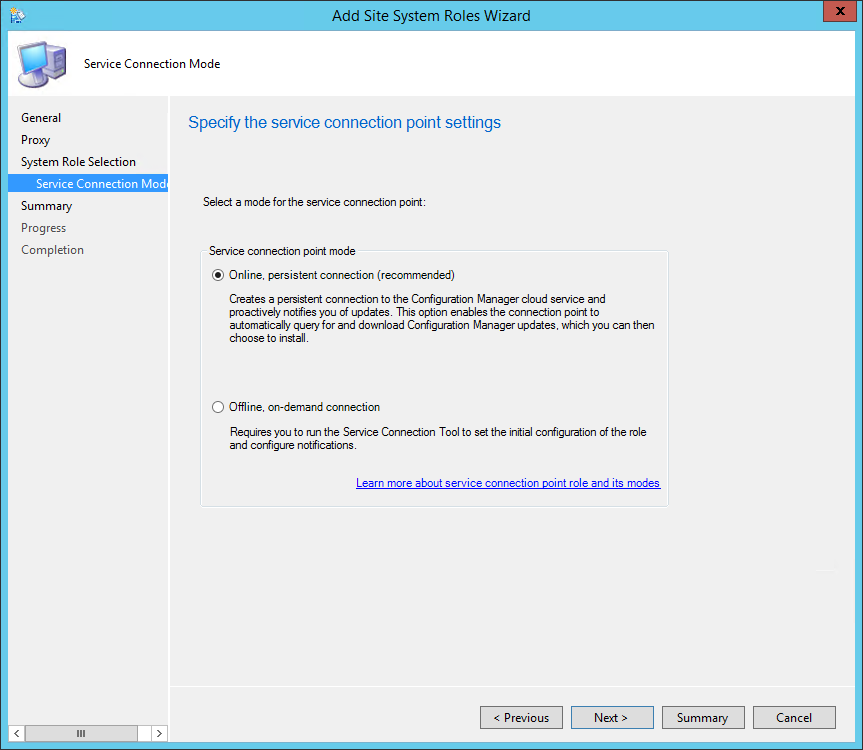 On the Summary screen, wait for the setup to complete and close the wizard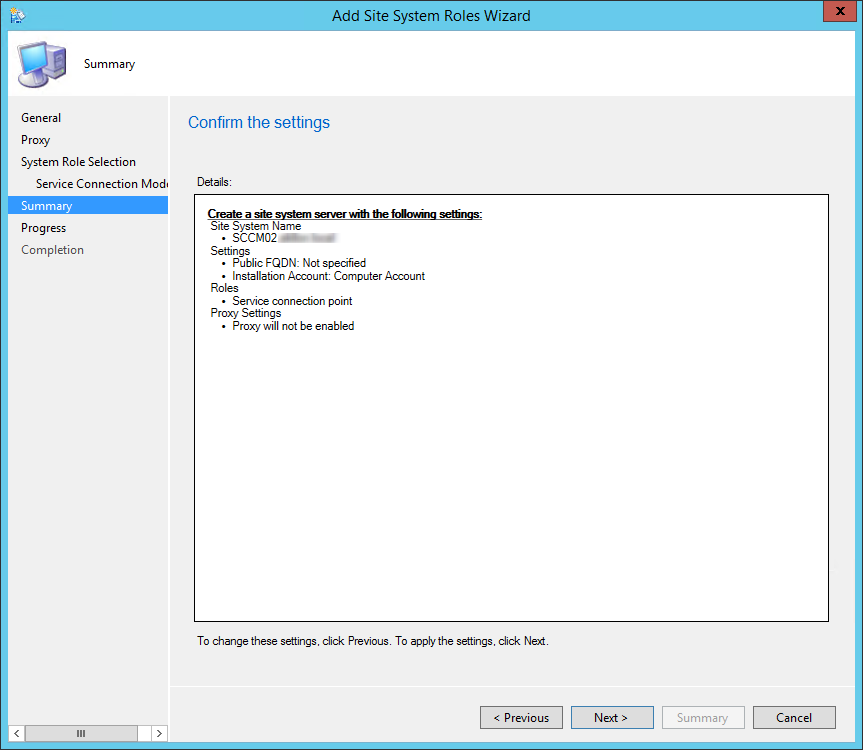 Verification and Logs files
ConnectorSetup.log –Information about role installation and that the Service Connection Point was created successfully