Windows 10 has just been released, Microsoft is calling it the biggest software update in history. With massive installations at the same time, many users has been reporting errors when upgrading. The most common error is Windows 10 error code 80240020. 
Microsoft explains this error in the following statement: This is an expected message indicating that when installation begins it may require user interaction.  This is the largest software upgrade event ever and we're managing it so everyone has a great experience. We recommend waiting until your PC receives a notification to upgrade, and then following the instructions provided. 
Please note that there is no problem with your reservation or upgrade download. The upgrade download is not corrupt as some have stated, and you will be notified in the coming days or weeks when your device is ready to upgrade.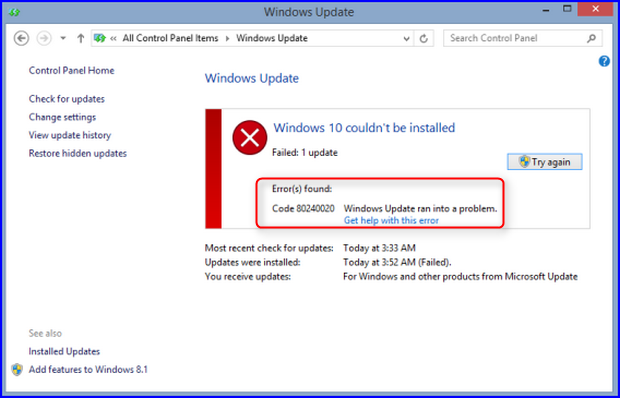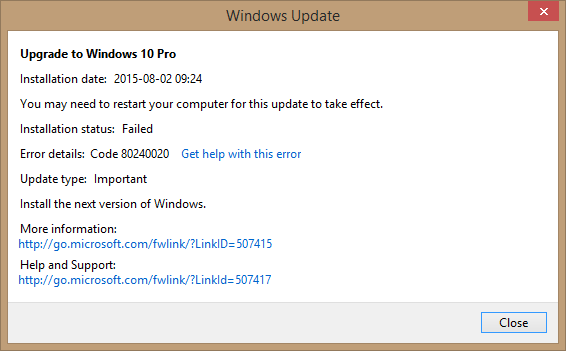 How to fix Windows 10 error code 80240020
Method 1 – Download folder
Go to

C:\Windows\SoftwareDistribution\Download

and delete all content in the Download folder.

Do not

delete the Download folder
Open an admin 

Command Prompt

 

and type this command : 

wuauclt.exe /updatenow

Go to Control Panel / Windows Update you will see Downloading Windows 10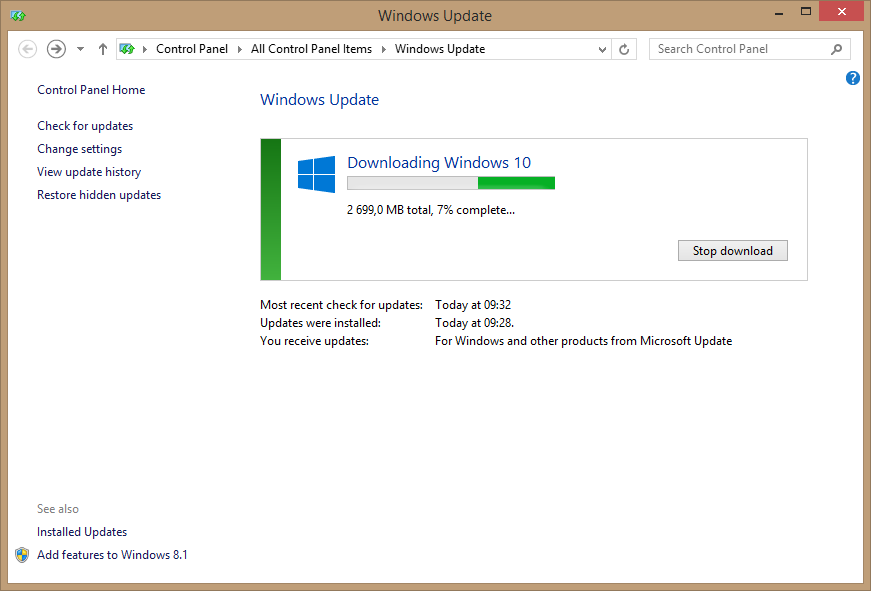 Once the download complete, restart your computer
You will get Windows 10 ready to upgrade window
Click Start the upgrade now, sit back and relax while your computer gets upgraded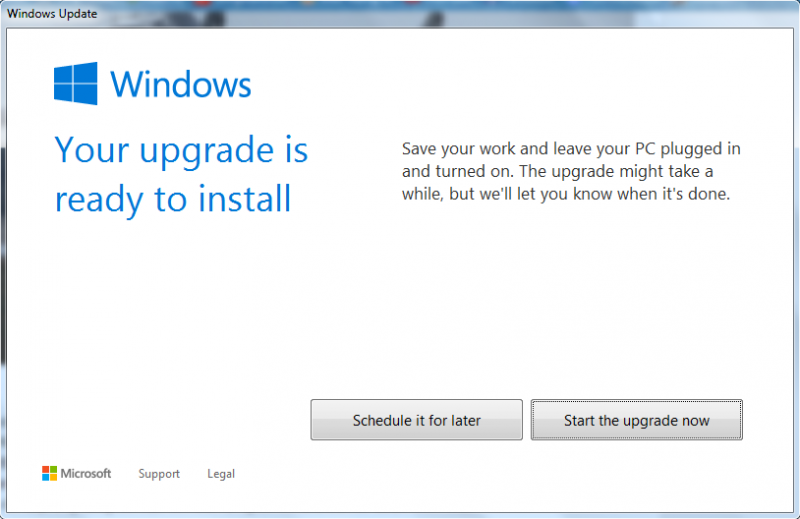 Method 2 – Registry Editor
If the first method fails, try this one. You will need to add a value in the registry editor. Be careful when modifying registry key.
Open the Registry Editor (Run / Regedit.exe)
Go to HKEY_LOCAL_MACHINE\SOFTWARE\Microsoft\Windows\CurrentVersion\WindowsUpdate\OSUpgrade
Create a new DWORD (32-bit) value

Name = AllowOSUpgrade
Value = 0x00000001

Close Registry Editor and go to Control Panel / Windows Update
Click Check for Updates on the left
You should now be able to click the Get Started button to upgrade to Windows 10
Leave a comment if one of this method works for you. Happy updating.