I've found a bug in the latest SCCM release. SCCM 2012 R2 application uninstall button is grayed out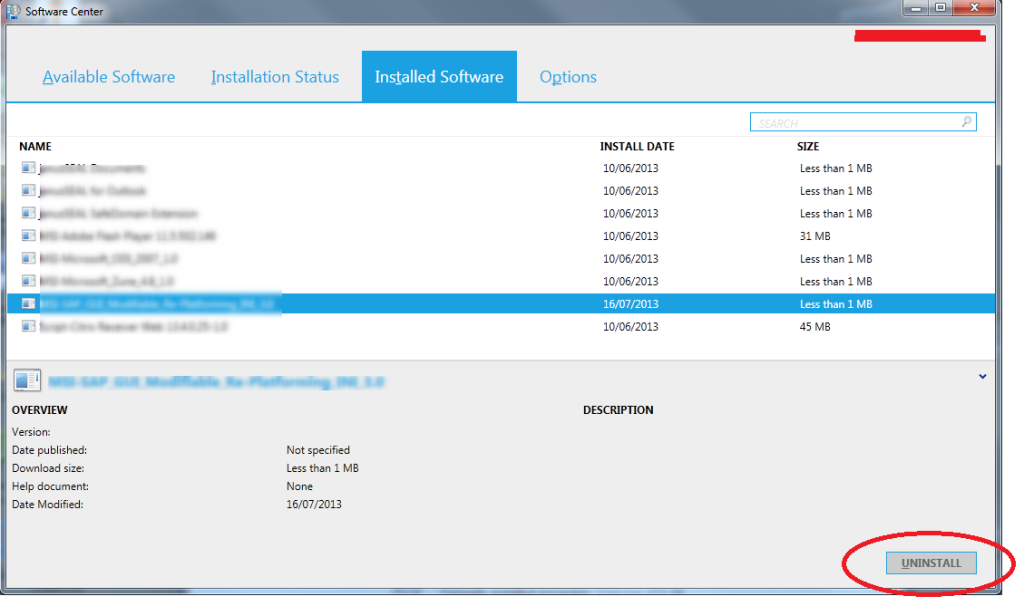 An application cannot be uninstalled using Software Center when it contains more than one deployment type.
I created an application to deploy Acrobat Reader using the msi
The application contains 2 deployment type (Install for User)
One DT has a requirement for English OS, the other DT is for French OS
The installation is successful but it can't be uninstalled using the Software Center (The uninstall button is grayed out)
When a DT is deleted, the application can be uninstalled
This scenario has been reproduce with other applications
I recreated the same scenario in SCCM RTM version and the uninstall button is available even with 2 DT.
I have submitted the bug to Microsoft through the connect portal, I'll be following on this bug in this post.
Stay tuned.
Update Nov.18: Microsoft has acknowledged the bug and are now working on a fix.
Update Jan.09 2014: Microsoft has confirmed that this issue will be fixed in CU1. It is planned to be release Q2 2014.
Update Mar 28 2014 : Microsoft has just release CU1. This CU fix this issue.
http://support.microsoft.com/kb/2938441/en-us
The Uninstall option may not be available in Software Center for applications that are made available through multiple deployment types. For example, if two deployment types for an application apply to a client, and if both have an Uninstall action, the Uninstall button is unavailable.