Friday morning, the sun is shining, coffee is flowing… You monitor your SCCM site and find out that your WSUS Synchronization is failing when it was working perfectly yesterday. The first error that you encounter is SCCM HTTP Error 503 The service is unavailable in a couple of places:
In Wsyncmgr.log: 

Sync failed: The request failed with HTTP status 503: Service Unavailable. Source: Microsoft.UpdateServices.Administration.AdminProxy.CreateUpdateServer

In Component Status : Monitor / System Status / Component Status
SMS_WSUS_SYNC_Manager is in a warning state:

WSUS Synchronization failed. Message: The request failed with HTTP status 503: Service Unavailable. Source:Microsoft.UpdateServices.Administration.AdminProxy.CreateUpdateServer

If you try to access the URL for the WSUS Administration website (ex: http://SCCM2012:8530) it fails with the error: HTTP Error 503. The service is unavailable

What cause SCCM HTTP Error 503 ?
Don't panic, this issues can usually be fixed easily…but not that quickly. There are two main causes of this error:
The WsusPool Application Pool (in IIS) is stopped.
The Private Memory Limit (KB) for the Application Pool is not high enough (Default value 1843200 KB)
See detailed explanation of why this issue occurs, see the article written by Kent Agerlund.
Resolution
The first thing you need to do is gives more memory to the WSUS Application Pool (WsusPool)
On your Software Update Point, start IIS Manager
Expand your site and click Application Pools
You'll notice that the WSUSPool will be Stopped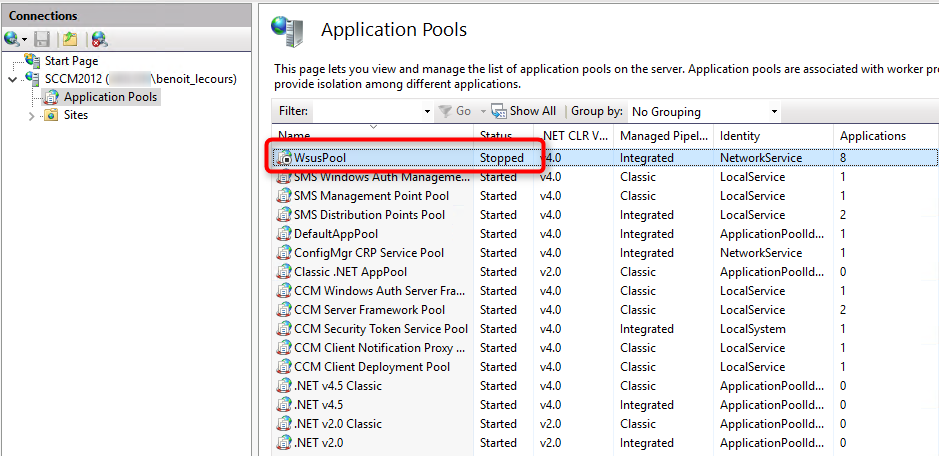 Select WsusPool in the center pane, and then click Advanced Settings in the Action pane

In Advanced Settings, scroll to Private Memory Limit
Set the value to between 6 and 10 GB (in KB) and click OK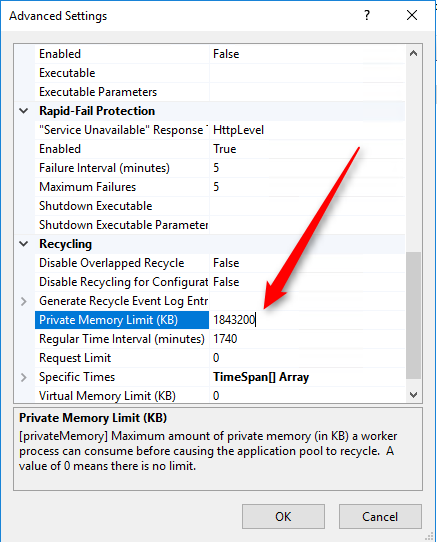 Restart WsusPool by clicking Start and close IIS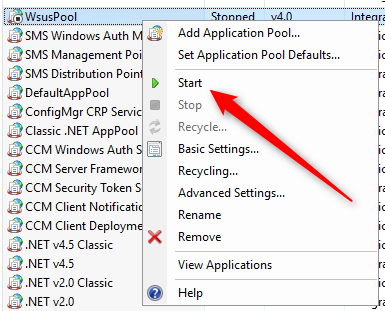 Verification
We will now initiate a Software Update synchronization in the SCCM Console
Go to Software Library / Software Updates
Right click All Software Updates and select Synchronize Software Updates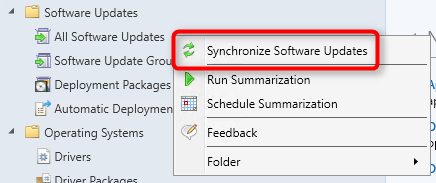 Monitor the sync process in Wsyncmgr.log
Open Task Manager and monitor the IIS Worker Process memory consumption. It should go up to a couple of GB. If it reaches your memory limit, the pool will crash again. Give more memory to the WsusPool and restart the synchronization

Be aware that the initial synchronization could take a couple of hours. Be patient and be sure to apply Kent's recommendations to avoid this to occurs again in the future.