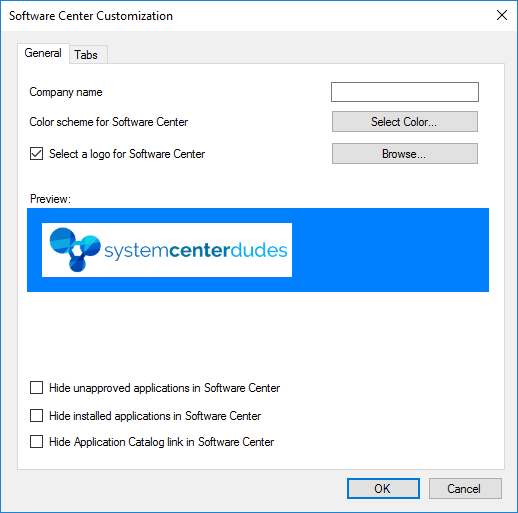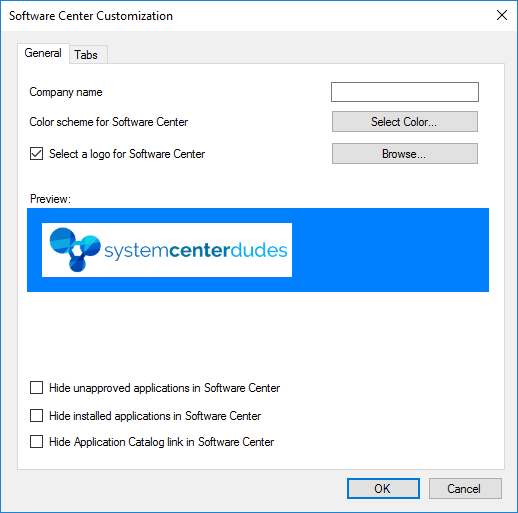 Beginning with SCCM 1710, you can customize the SCCM Software Center to set a specific company name, colour theme and company logo. SCCM 1806 bring the customization further with the possibility to add a custom web page to the Software Center.
You may find this feature useless but we see this as an opportunity to add valuable information to your users, and for multiple uses. Here are some ideas we thought :
Add your ticketing system for your users to open a support ticket
Add your company intranet
Add a Sharepoint library which contains your application's documentation
Add a useful blog for your IT users
Create a specific website for all your available resources before upgrading to Windows 10
Add the FIFA webpage during World Cup (… ok probably not)
Since this setting is set using client settings, you can have different URL depending on a specific collection making the possibility endless. This blog post will show the step required to customize the SCCM Software Center
SCCM Software Center Customization Prerequisites
All of these steps require at least SCCM 1710 to be installed. Follow our blog post to upgrade to the latest version if it's not the case.
Company Branding Customization
We will start our SCCM Software Center customization by adding our company name, colour theme and company logo.
Open the SCCM Console
Go to Administration \ Client Settings
Create a new or open an existing Client Settings
Go to the Software Center tab
Set Select these new settings to specify company information to YES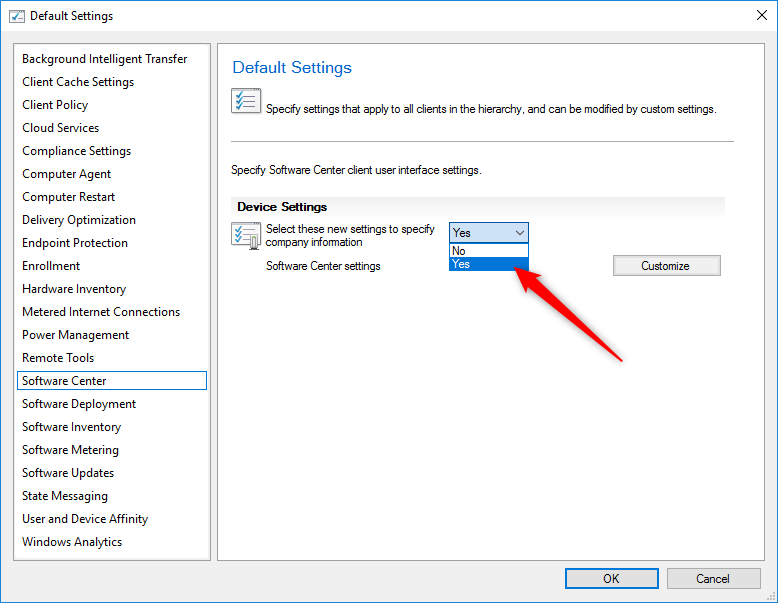 Click on Customize
On the SCCM Software Center Customization

Enter your Company Name
Select the colour scheme
Add your company logo (The maximum logo size is 400×100 and 750kb)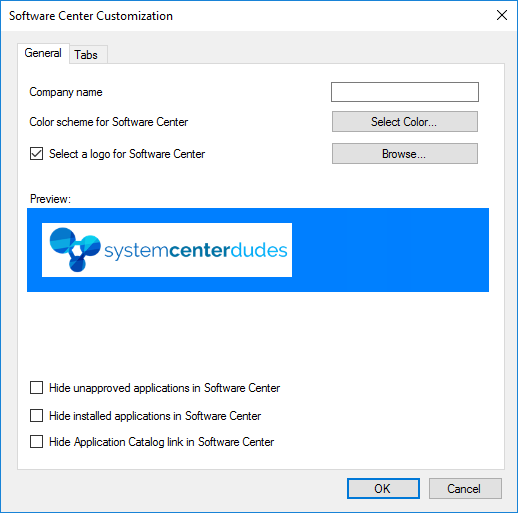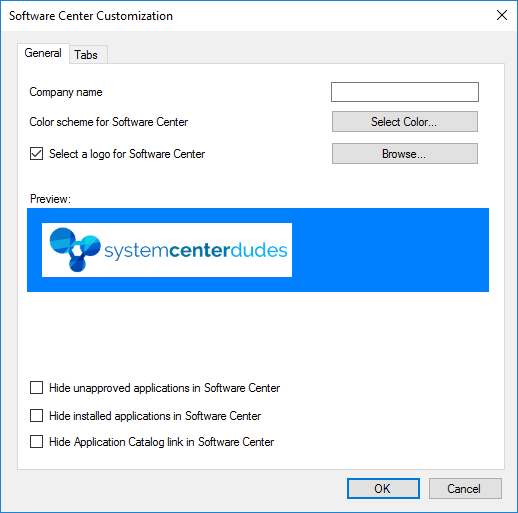 Additionally, you can choose to Hide some pane from the Software Center
Software Center Custom Website
We will now add a custom webpage to the SCCM Software Center. (SCCM 1806+). We will add a popular SCCM blog…
Still in the Client Settings / Software Center, click on Tabs
Check Specify a custom tab for Software Center

Enter the desired Tab name – Support
Enter the Content URL – https://systemcenterdudes.com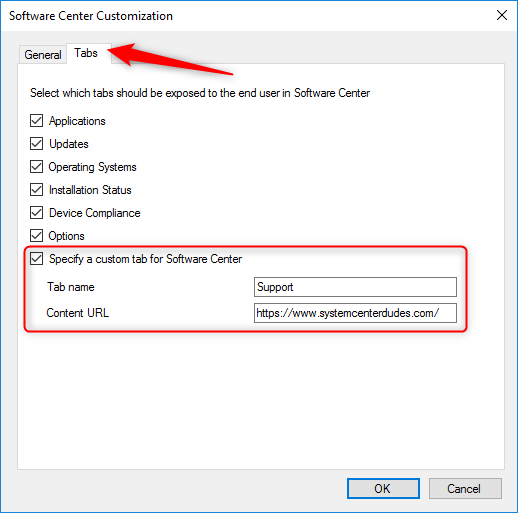 Click Ok and close the Client Settings
Now deploy the Client Setting to a test collection
Results
On a device which is a member of the collection where the client setting has been deployed, initiate a Machine Policy Retrieval & Evaluation Cycle. Wait 1-2 minutes and open the Software Center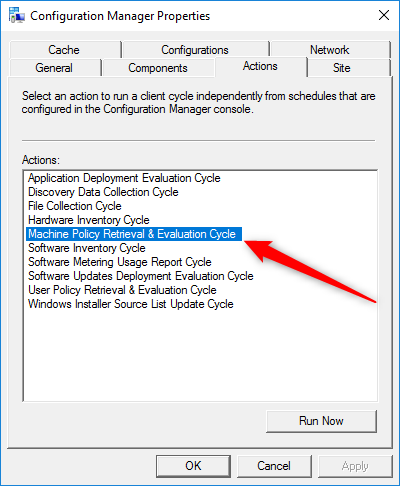 You should see your customization. If it's not the case, close and reopens the Software Center, it should show up.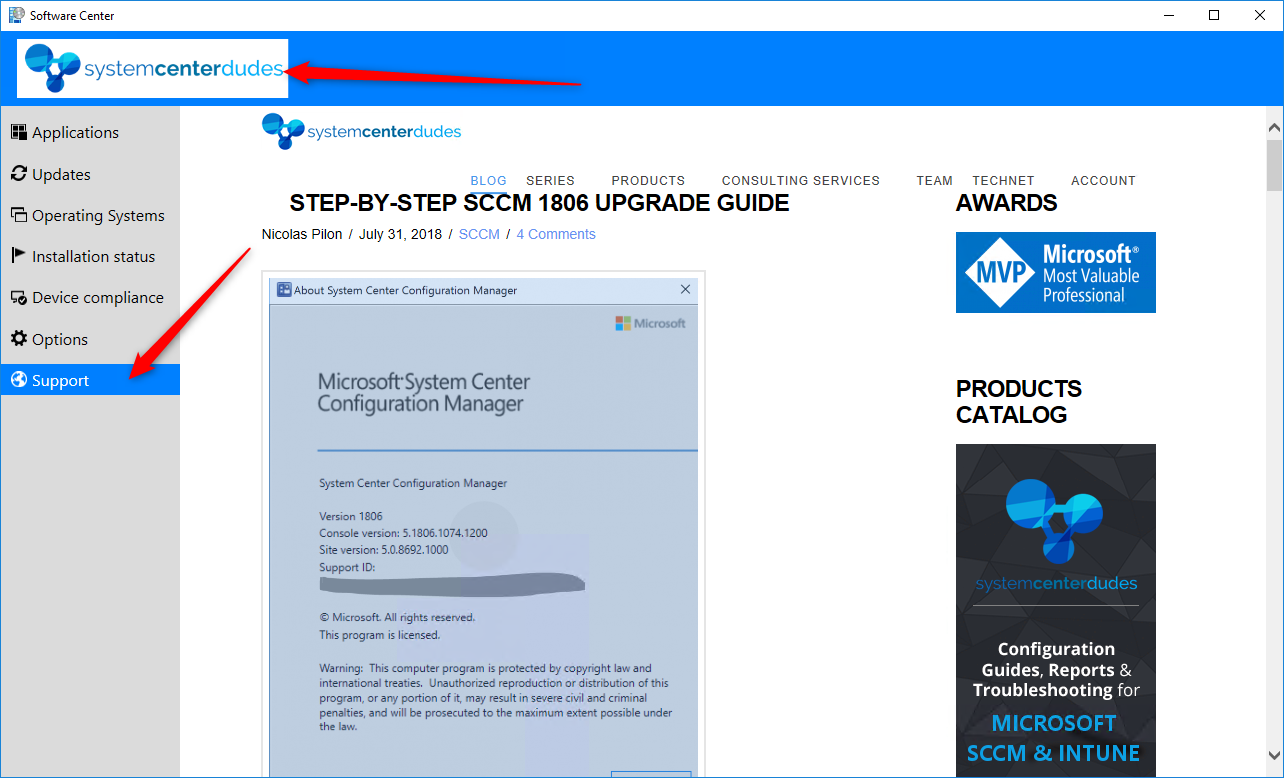 [ratings]