Software Update management is not the simplest SCCM task. Over the years, we trained many SCCM administrators using a simple approach and deployment strategy. We finally decided to create this complete SCCM Software Update Management Guide.
This guide is a best-practice guide on how to plan, configure, manage and deploy software updates with SCCM. This guide aims to help SCCM administrators understand the basic concept of each part of the patch management process. This guide does not explain how to setup your Software Update Point.
There are other ways of doing software update management in SCCM, this document describes a typical case that can be used in any organization as a good starting point. It's impossible to cover every organization's needs and requirements in a single guide.
Update information
Guide updated 2020/04/27
SCCM Software Update Management Guide
The guide will help you achieve these tasks :
Guide you toward a good deployment strategy.

When and how to deploy patches?

Setup your SCCM environment correctly.

Are you synchronizing the right products and classification?

Create Collections for Software Update deployment.

Effective targeting of your workstation.

Setup Maintenance Windows.

Use them to prevent reboot and exclude certain devices from the process.

Create Software Update Groups and Deployment Packages

Understand the difference between both

How to exclude certain updates from your monthly process
Create Searches to target specific updates

Save lots of time by creating effective searches

Configure your clients' settings

Control reboots and notifications on clients

Describe the monthly tasks that need to be done
Create and set up Automatic Deployment Rules

Increase your productivity level using ADR

Add software updates to your Operating System Deployment

Ensure that new systems are patches right at build time

Cleanup and operational best practice
Which group policy needs to be configured

Ensure that you don't have an overlapping policy with your WSUS server

How to monitor your deployments

The key to your management. Know which systems are patches and which one is required
Download and own this SCCM Software Update Management Guide in a single PDF file.
The PDF file is a 50 pages document that contains all information to manage software updates with SCCM. Use our products page or use the button below to download it.
PDF Document screenshots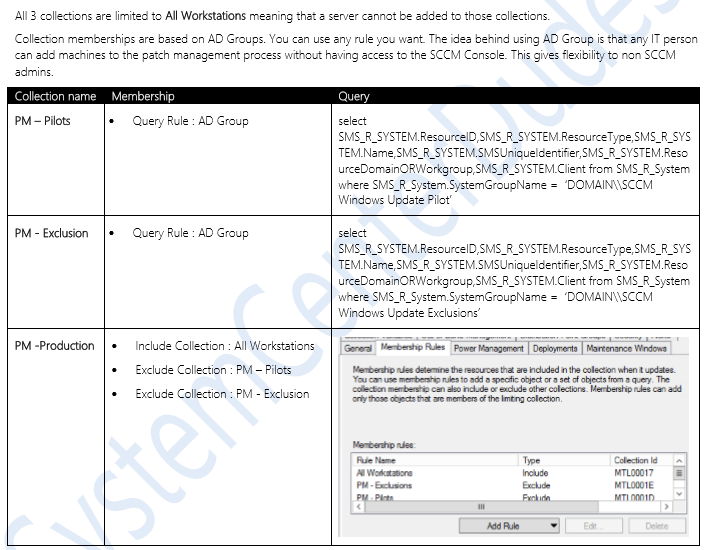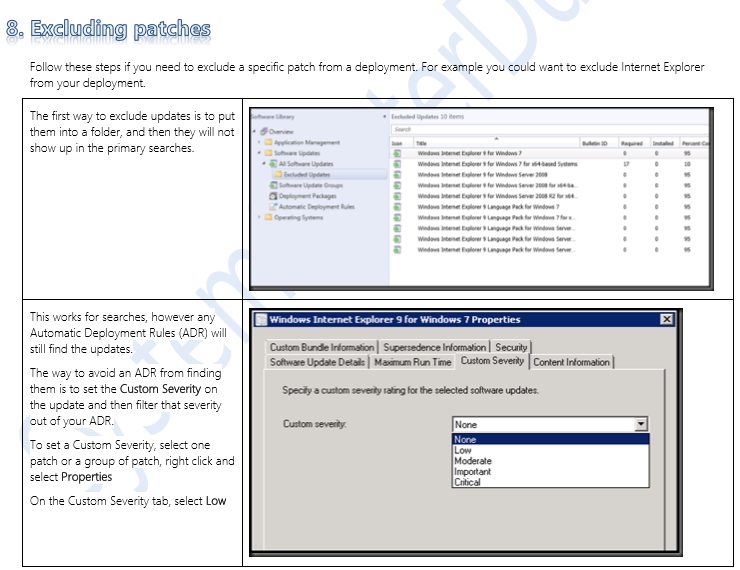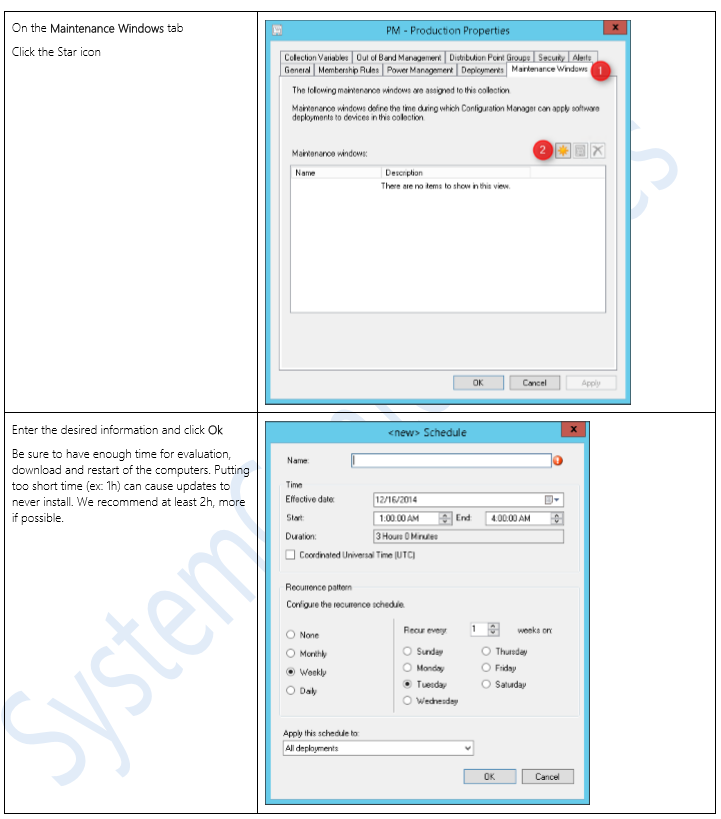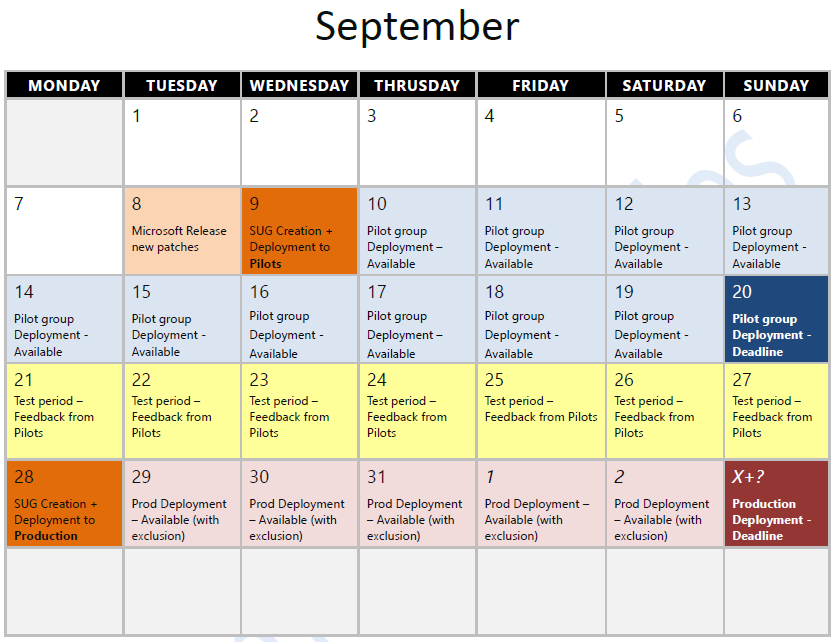 If you're new to SCCM or simply want to deepen your knowledge of the patch management process in SCCM, this guide may be a great resource to add to your virtual bookshelf.