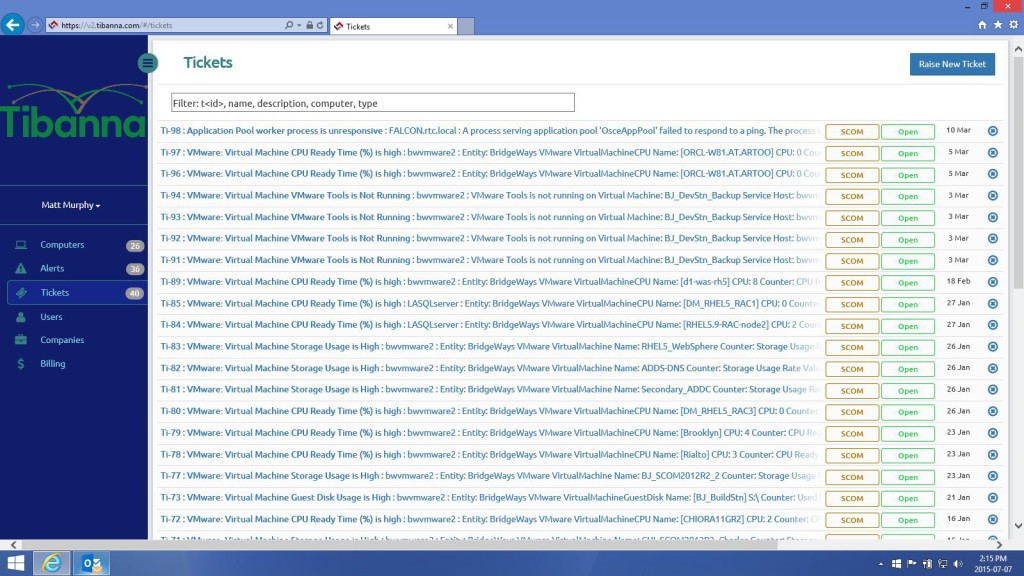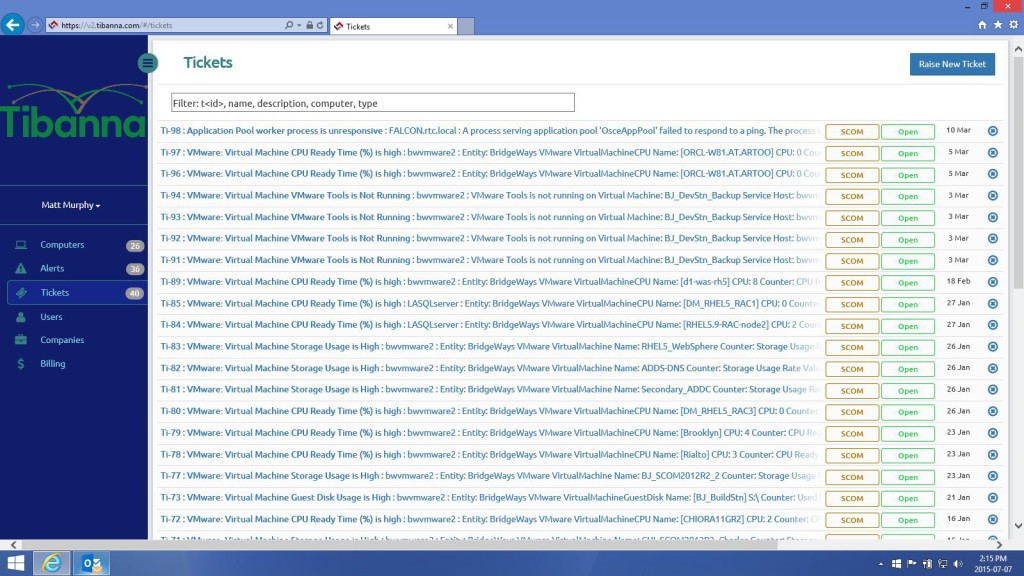 BridgeWays Software released a new and improved version of Tibanna. They've improved the user experience with a simplified mobile-ready user interface and faster page load times, a new read-only administrator role, and a ticketing notification functionality.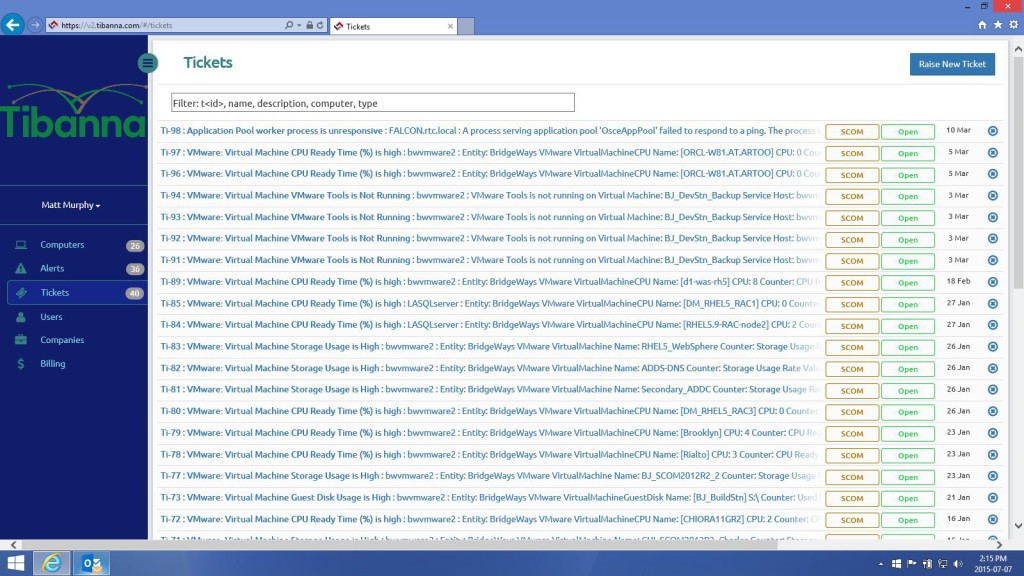 Tibanna, for SMBs, and Tibanna Plus, for large enterprises or Managed Service Providers (MSPs), are cloud-based monitoring solutions that utilize Microsoft's System Center Operations Manager in the back-end to deliver affordable, enterprise-level monitoring capabilities as a Software-as-a-Service (SaaS) solution.
"These new features, which will impact the user experience for both Tibanna and Tibanna Plus end-users, will provide a much higher quality user experience on a day-to-day basis" said Simon Skinner, Chief Technology Officer at BridgeWays.
Tibanna Plus gives you more control and customized monitoring capabilities by giving you access to the System Center Operation Manager console. Any changes made in the console will be simultaneously reflect both programs.
Alerts are generated by severity and can be customized for a range of availability, performance, configuration as well as security issues.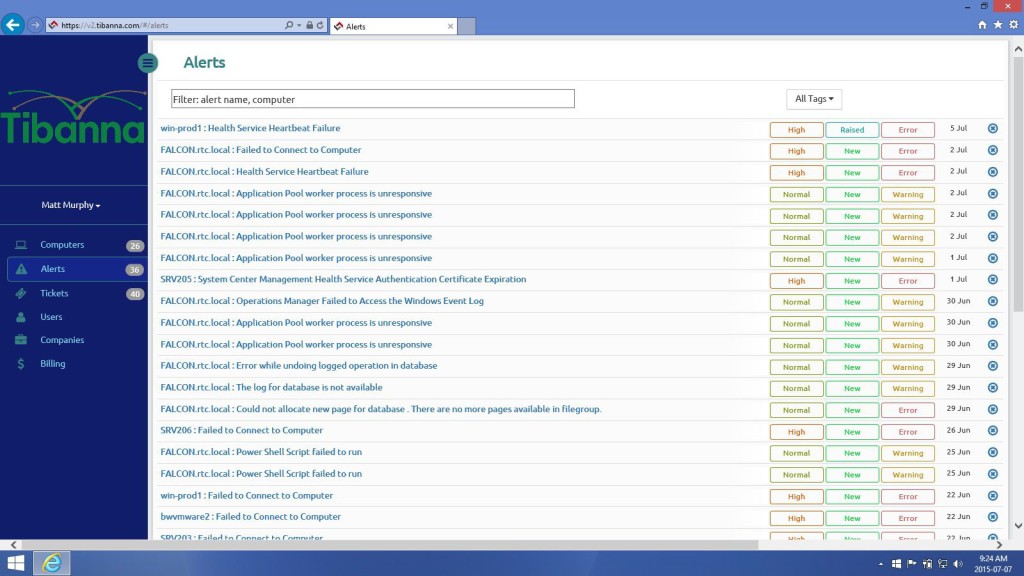 Charts, detailed reports and data exporting help you analyze and identify trends.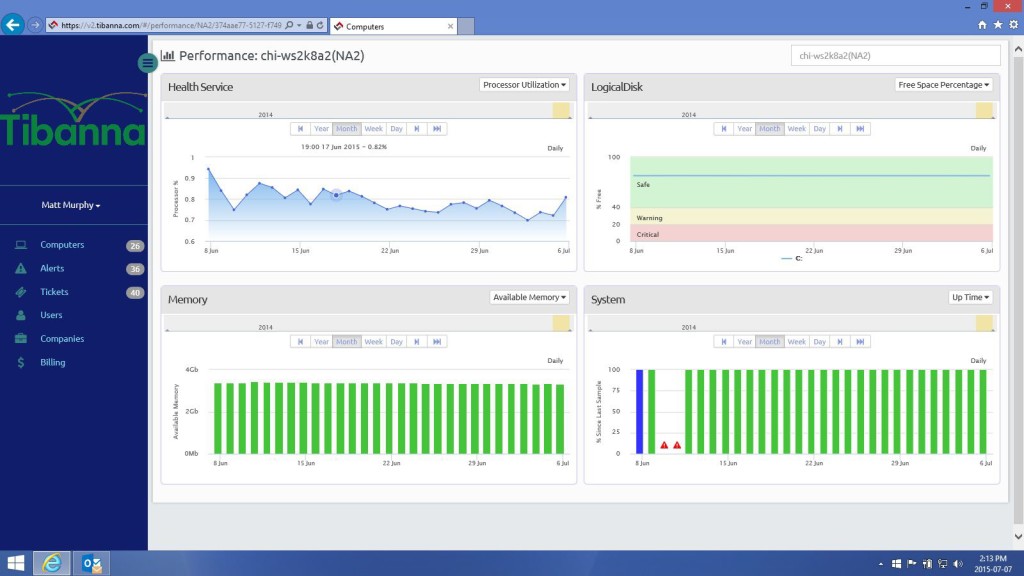 Health states are determined by severity of alerts concerning each computer.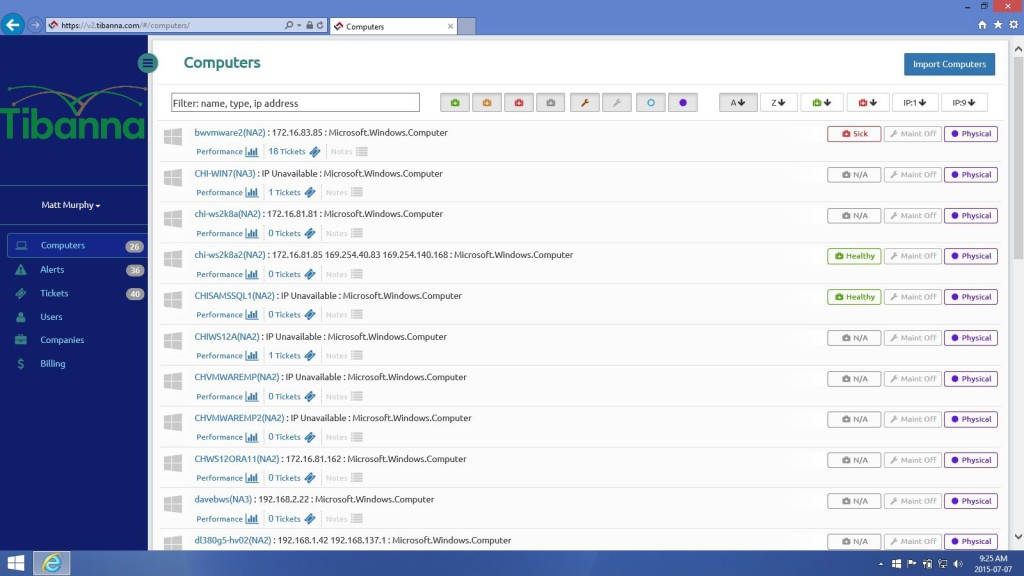 Administrators can be assigned to monitor and manage one network or across several networks.
You can refer to the Tibanna official site for any questions.
There is also new Tibanna and Tibanna Plus features and benefits videos that you can watch.