BridgeWays made some recent performance improvements with their VMWare vSphere management pack with the end-result of a better user experience. By deploying their VMWare vSphere management pack for System Center Operation Manager (SCOM), you can monitor and see your VMWare environment within the SCOM console – a single pane-of-glass view. Within the performance improvements, BridgeWays added three new core dashboards that enhance your monitoring effectiveness.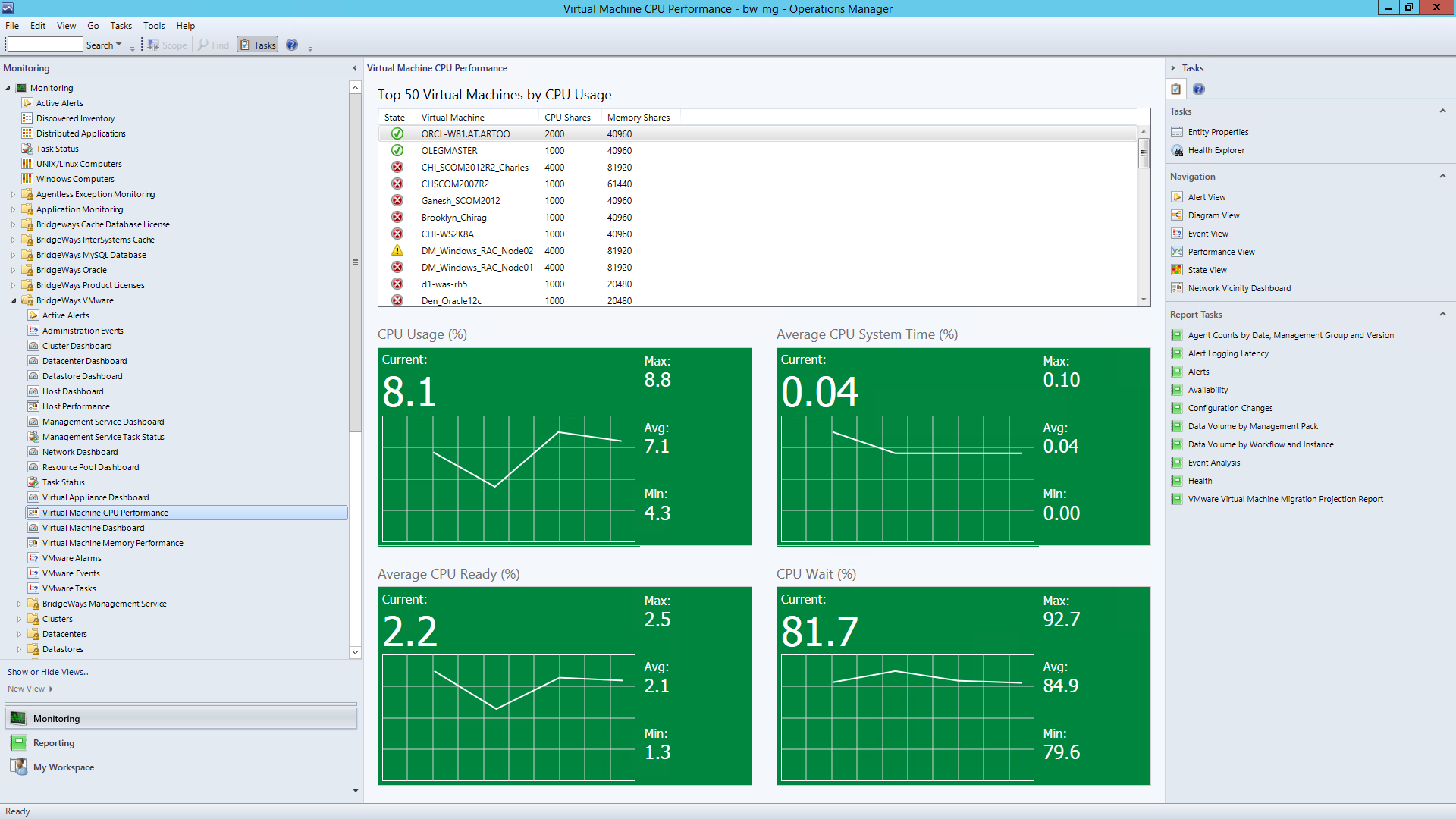 The new VMware vSphere Management Pack now monitors Host Performance, CPU Performance and Memory Performance metrics within three new core dashboards:
Host Performance

CPU Usage, Memory Usage, Swamp Memory Usage, Balloon Usage, Network Usage and Storage Usage data.

CPU Performance 

CPU Usage, Average CPU System Time, Average CPU Ready and CPU Wait data.

Memory Performance

Active Memory, Balloon Memory, Shared Memory and Swapped Memory data.
Each dashboard contains performance metrics for the top 50 most active virtual machines, while also delivering the metrics via new and easy-to-use charts that allow for more in-depth analysis of data points with a simple mouse over.  To view the new dashboards, visit the Images section on their resources page or watch this features and benefits video.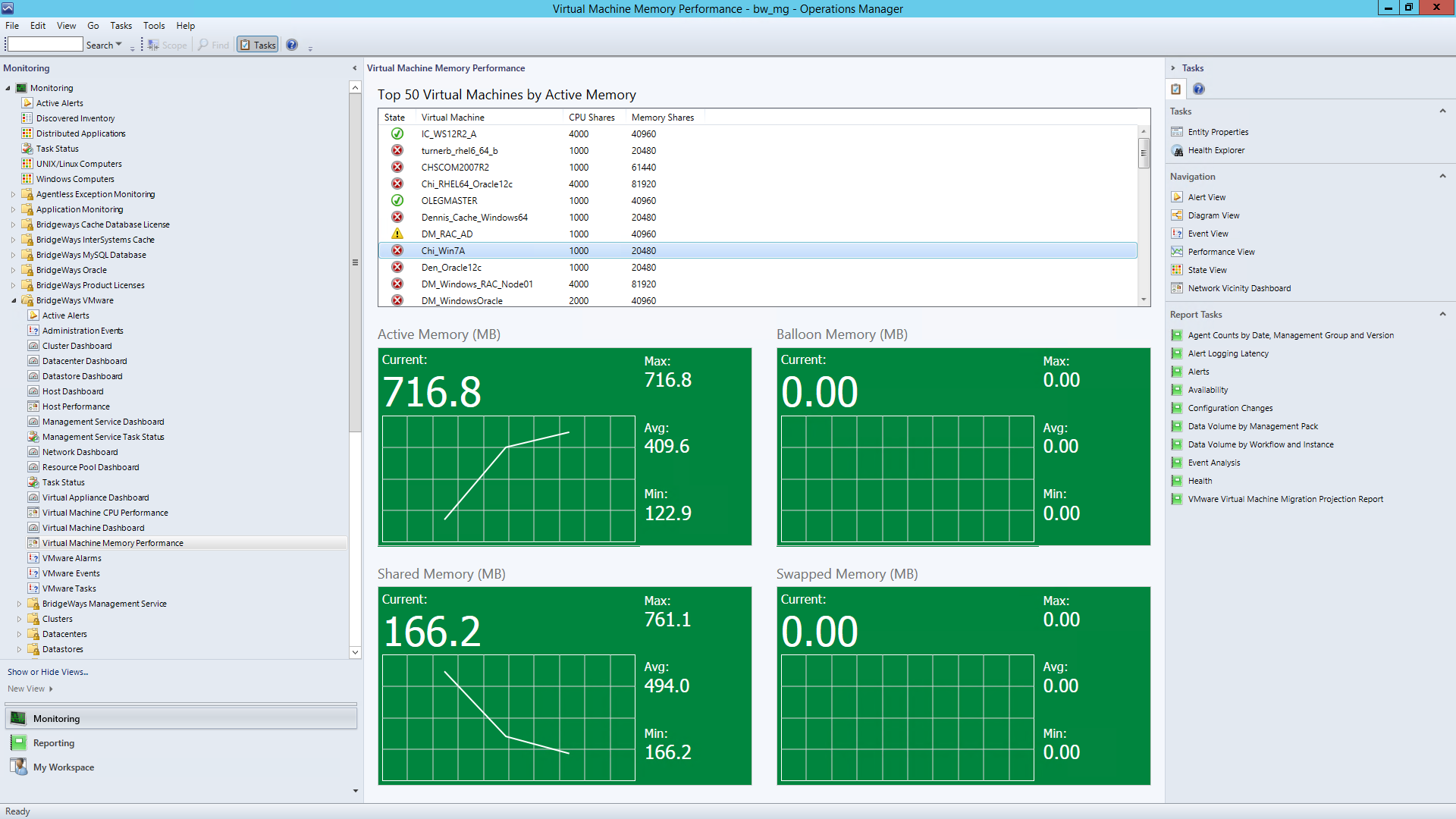 [su_note note_color="#d2d2d2″ radius="8″]The BridgeWays VMware Management Pack fully supports VMware vSphere 6.0 and below, and is completely compatible with use in System Center Operations Manager 2012 R2. [/su_note]
BridgeWays has organized a Webinar on Wednesday February 24th at 2PM (EST). This VMWare vSphere Management Pack webinar includes:
Demo of the new dashboards and charts
Explore the features and benefits of deploying
Learn about the metrics that are monitored all with the SCOM console
You can follow BridgeWays in Spiceworks for the latest product news and updates.
You can also contact BridgeWays to schedule a live demo or for a free trial.
Check out BridgeWays resources page for additional information.
VMWare vSphere Management Pack