You can upgrade an existing Windows 10 device to Windows 11 using Endpoint Manager (Intune) feature update deployment. In Intune, to achieve this task you need to create and deploy a feature update deployment policy.
One important piece of information is that you can target the policy to any Windows 10 device and only devices that meet the Windows 11 minimum requirements will upgrade. If the device doesn't meet the minimum requirement, it will stay on Windows 10.
Intune Windows 11 Upgrade Requirements
Before deploying a feature updates there's some obvious requirement :
Windows 10 edition that supports the Windows 11 upgrade :
Windows 10/11 Pro
Windows 10/11 Enterprise
Windows 10/11 Pro Education
Windows 10/11 Education
The LTSC version doesn't support this upgrade method. Use SCCM or WSUS to upgrade those devices.
Endpoint Manager Windows 11 Feature updates Policy Creation
In Intune, we'll create and deploy a feature updates policy. Instead of selecting a Windows 10 version, you'll select a Windows 11 version.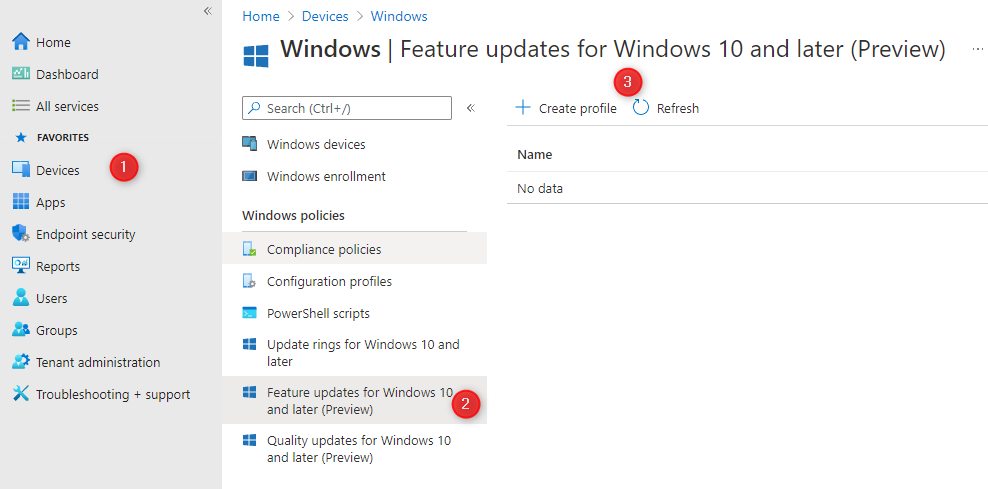 In Deployment settings, specify a name, a description
For Feature update to deploy, select Windows 11 then select Next.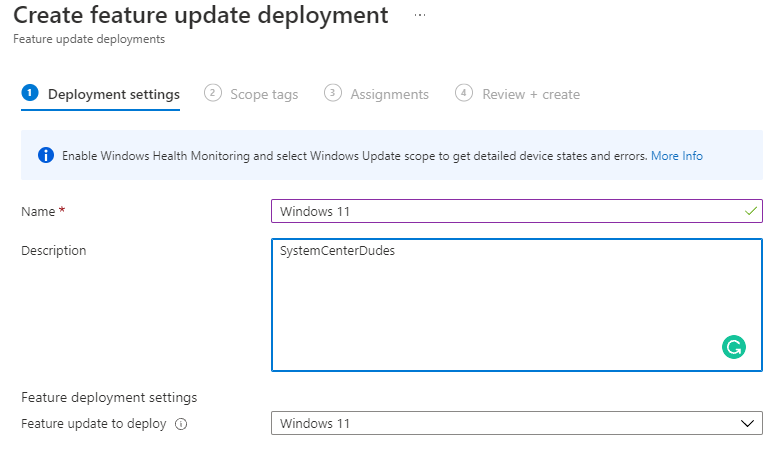 Under Assignments, click Select groups to include/exclude to assign the feature updates deployment to a test group. Select Next to continue.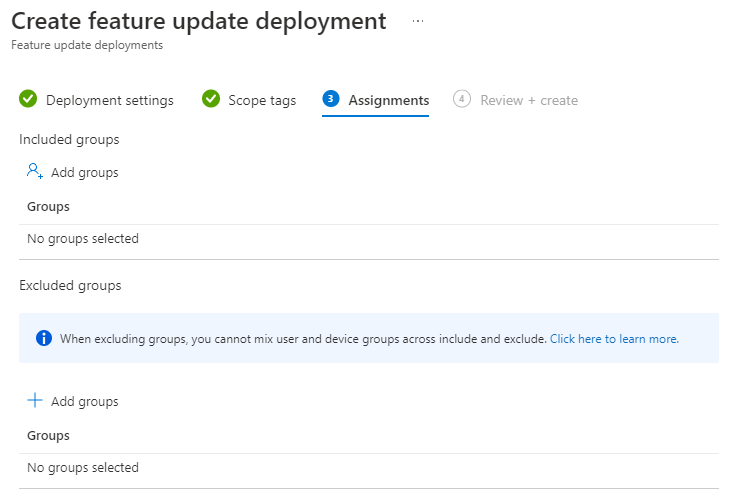 Under Review + create, review the settings. and select Create
Monitoring and reporting
Intune compliance reports can be used to monitor and validate your deployment. Before using these reports, you must ensure that the right prerequisites are set.
In the Microsoft Endpoint Manager admin portal
Select Reports / Windows Updates
The deployment statistics will be showed there

There's also some useful Windows 11 upgrade report under Devices / Monitor

In the Software update section :