Download and own this SCCM Installation Guide in a single PDF file.


The PDF file is a 162 pages document that contains all informations to install and configure SCCM Current Branch. Use our products page or use the button below to download it .
In this part of SCCM 2012 and SCCM 1511 blog series, we will describe how to install SCCM 2012 R2 or SCCM 1511 Fallback Status Point (FSP).
Role Description
The FSP helps monitor client installation and identify unmanaged clients that cannot communicate with their management point.
This is not a mandatory Site System but we recommend to install a FSP for better client management and monitoring. This is the Site System that receive State Message related to client installation, client site assignment, and clients unable to communicate with their HTTPS Management Point.
If the FSP is not configured properly you'll end up having  A fallback status point has not been specified errors in your logs.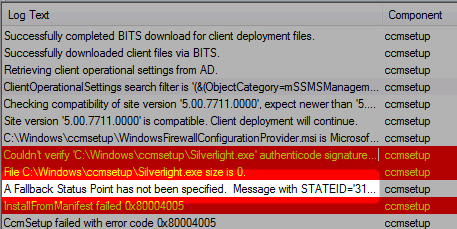 Site System Role Placement in Hierarchy
This Site System is a hierarchy-wide option. It's supported to install this role on a child Primary Site or stand-alone Primary Site but it's not supported on a Central Administration site nor Secondary Site.
FSP Installation
Open the SCCM console
Navigate to Administration / Site Configuration / Servers and Site System Roles
Right click your Site System and click Add Site System Roles
On the General tab, click Next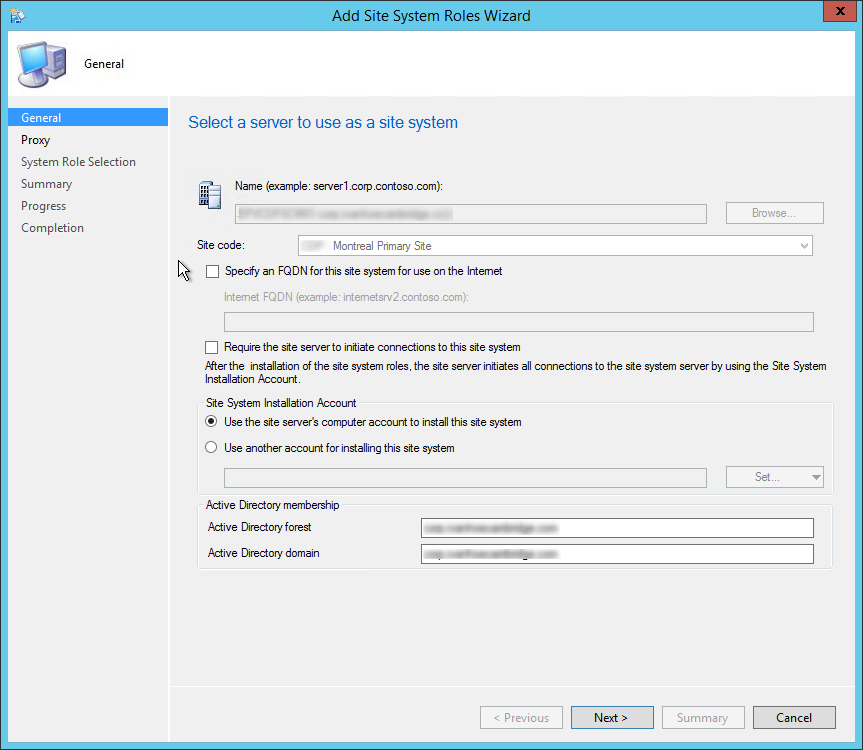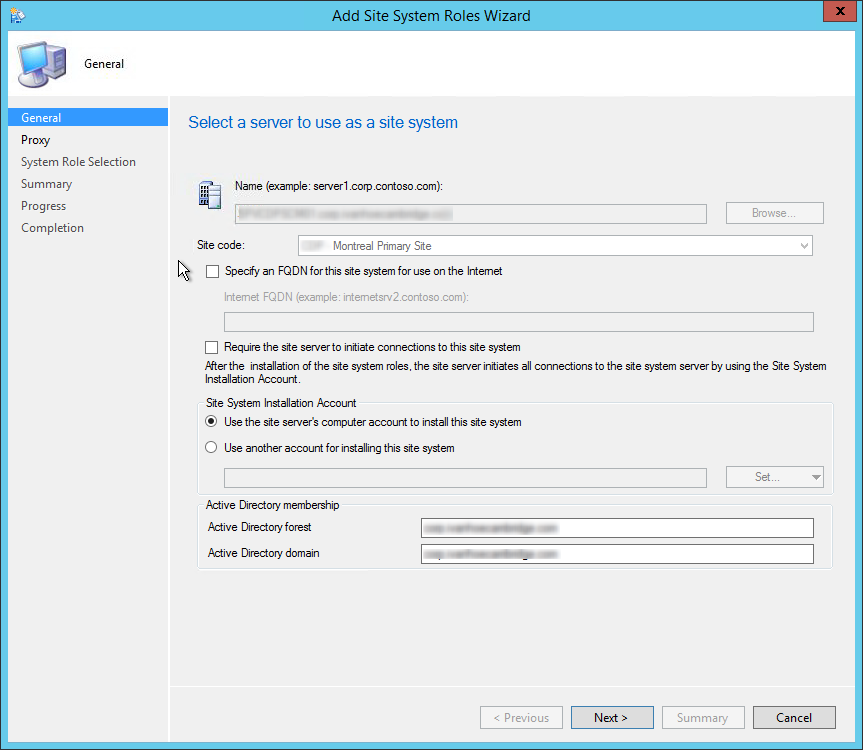 On the Proxy tab, click Next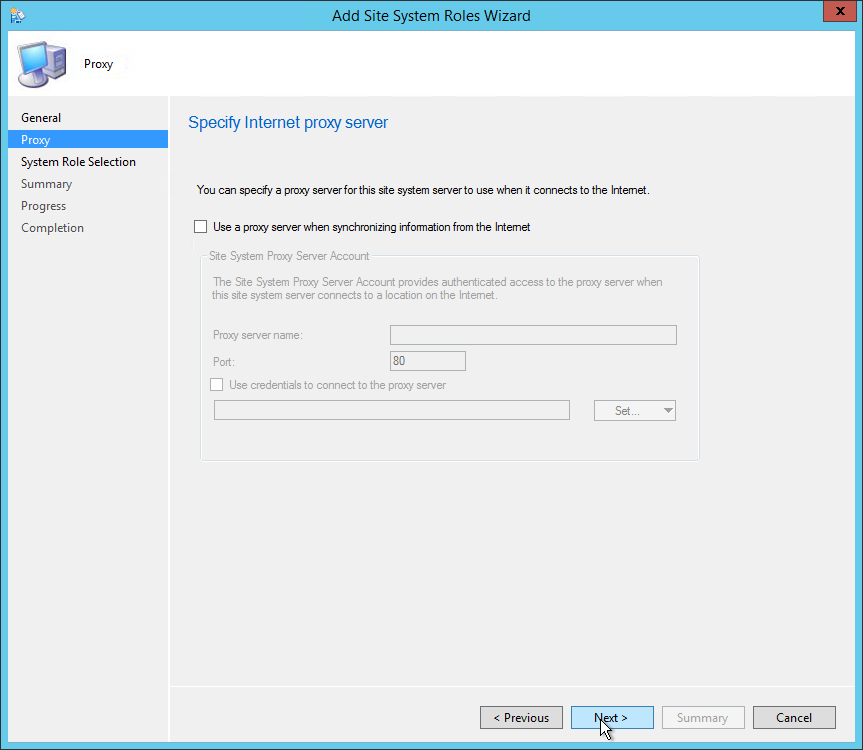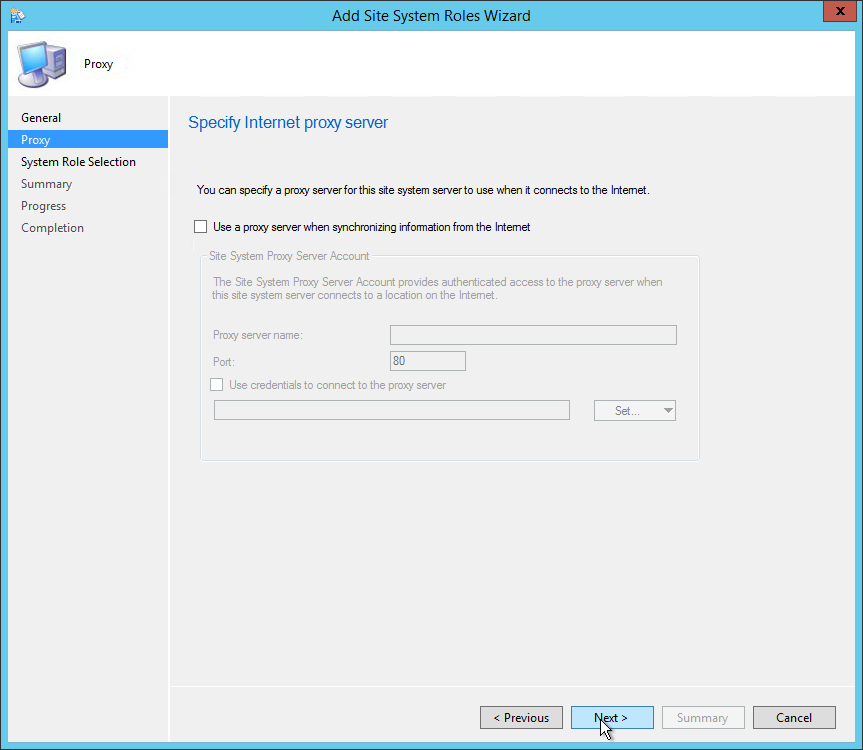 On the Site System Role tab, select Fallback Status Point, click Next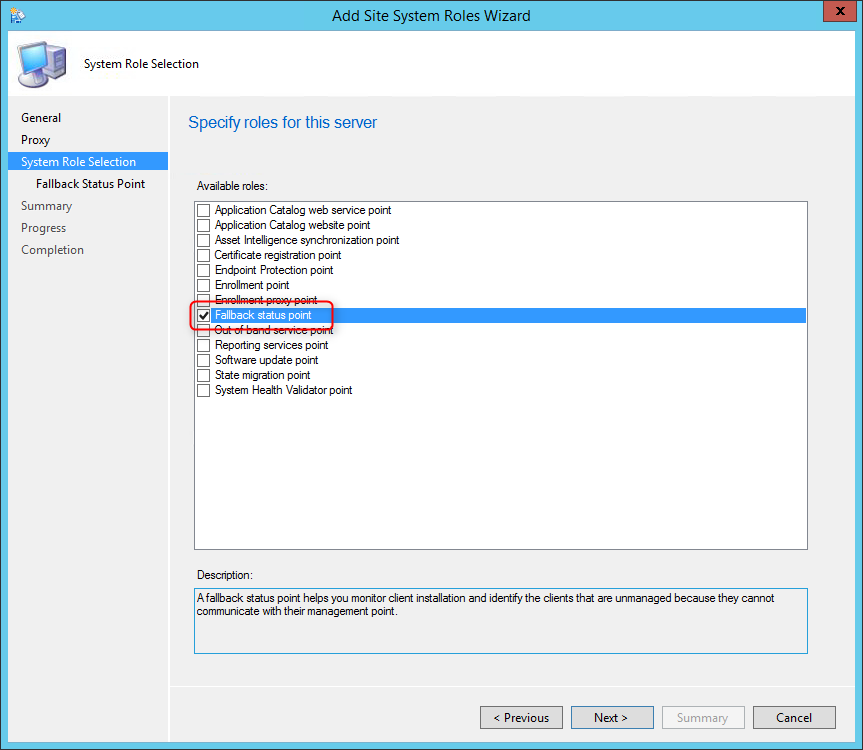 On the Fallback Status Point tab, specify the number of state messages to process. We recommend to leave the default value, click Next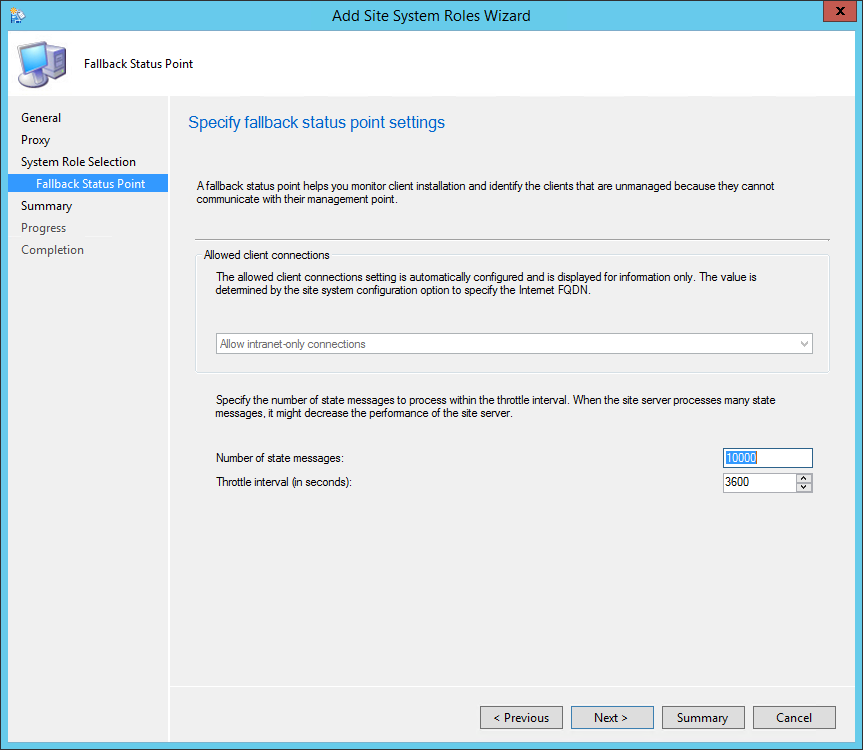 On the Summary tab, review your setting and click Next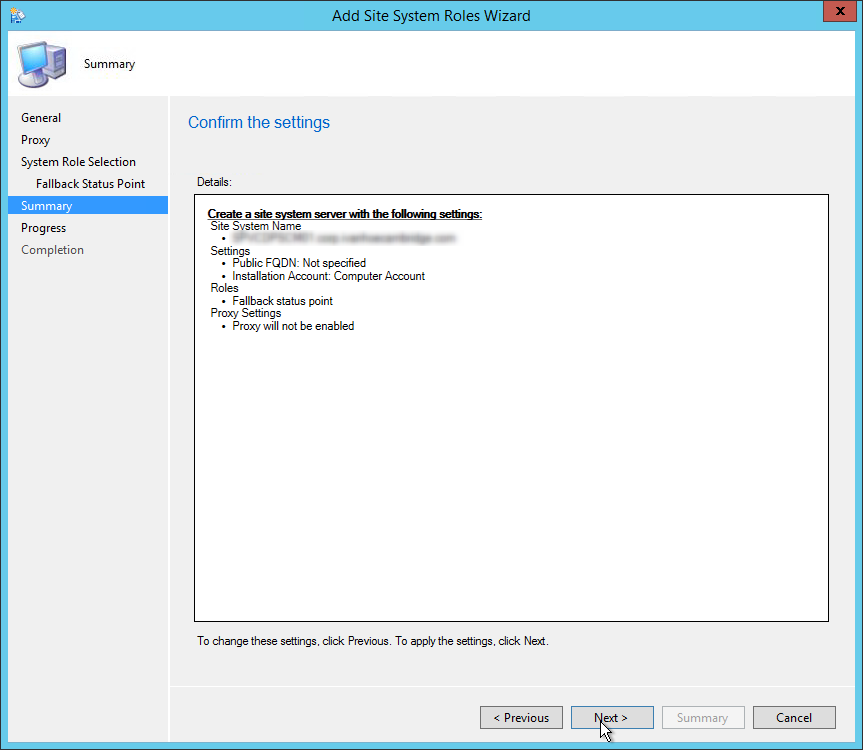 Wait for the setup to complete and close the wizard
Verification and Logs files
Smsfspsetup.log – Detailed FSP Installation status

Fspmgr.log – Verify whether clients are successfully sending state messages to the FSP
You can also check if reports that depend on the FSP are populated with data. See the full list of reports that rely on the FSP here.
Configure clients
Use the FSP client properties to point your clients to your newly created FSP
Navigate to Administration / Site Configuration / Site
Click the Client Installation Setting icon on the ribbon
Select Client Push Installation
On the Installation Properties tab
Enter your server FQDN in the FSP properties