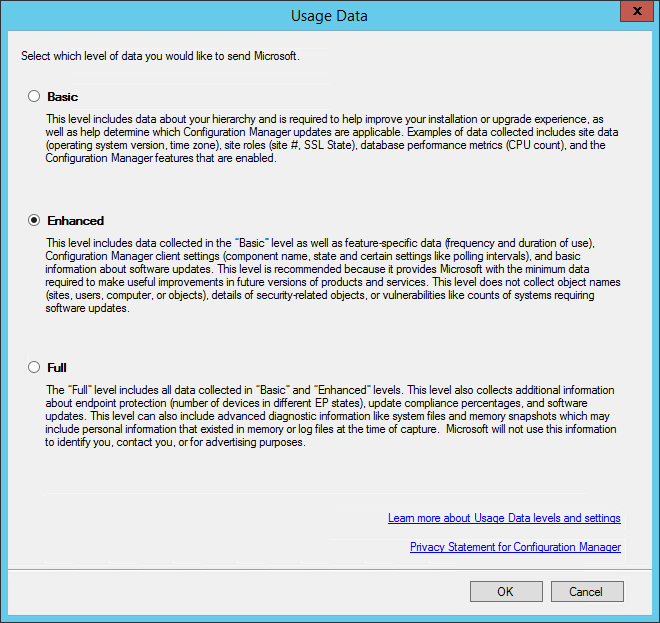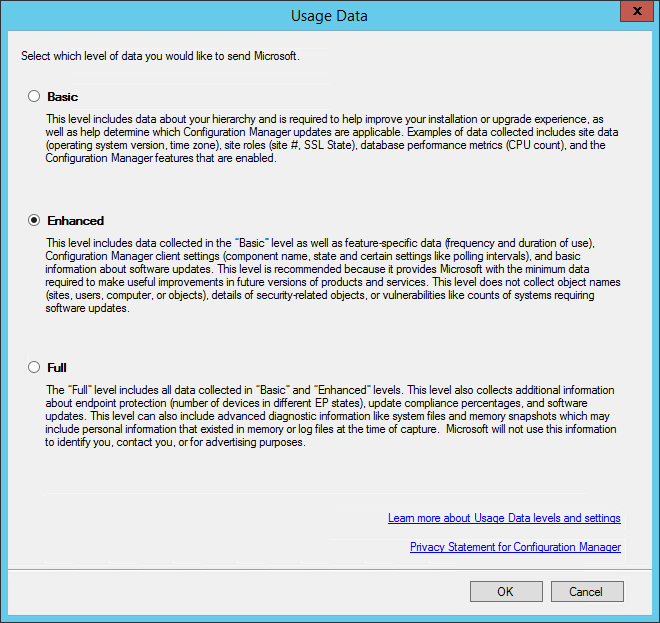 One of the new features in SCCM 1511 that you may have notice during your SCCM 1511 upgrade or new installation is Usage Data.
Usage Data is a new component that Microsoft use to collect information about your SCCM environment. This data provides Microsoft nearly immediate feedback on how the product is working (or not working), and is used to adjust future updates. They can see configuration data that helps engineer and test the configurations that are in production. This is a hierarchy wide option.
Don't panic ! Microsoft makes it clear that they don't collect site codes or sites names, IP addresses, user or computer names, physical addresses, or email addresses on the Basic or Enhanced levels. This information will not be used by Microsoft to identify you, contact you, or for advertising purposes.
The good news is that you can select the data that you want to send but you can't disable it. This post will show you how to Configure Usage Data settings in SCCM 1511.
How does Usage Data works ?
It consists of SQL Server queries run on a weekly basis on the top-level site server. The Service Connection Point site system role submits this information when it checks for updates. If the Service Connection Point is in offline mode, the information is transferred by using the service connection tool.
Configure SCCM Usage Data settings
Open the SCCM Console
Click on the blue arrow on the upper left
Select Usage Data
Select the level of information you want to send to Microsoft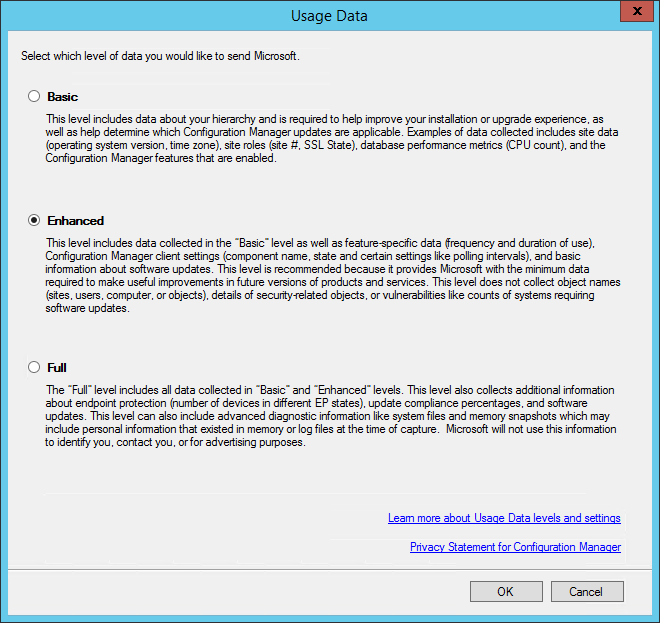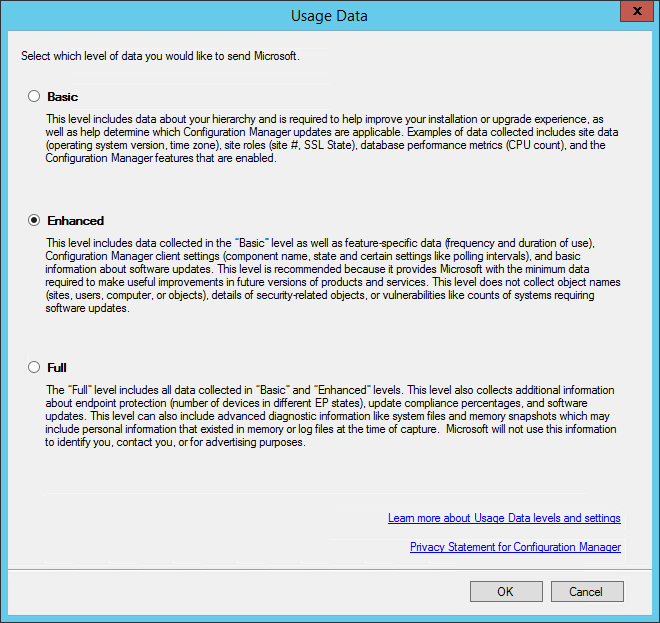 All level are clearly described and you can select the desired options. If you want even more details see the following Technet article.